Let's be honest. Thanksgiving is that American tradition where relatives get together whether they like each other or not. There usually is one turkey on the table and (I point this out with love) some others sitting around it. Sometimes the conversations can get tense.
It's generally a good idea to avoid topics like gun control, same-sex marriage, religion and, this year, Donald Trump. Now, one of America's foremost experts on how to talk about global warming is offering some tips in case that topic comes up.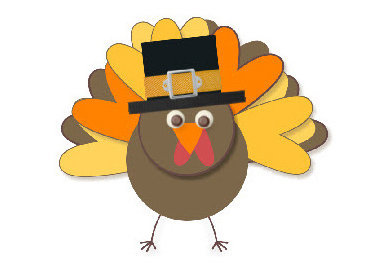 Tony Leiserowitz directs the Yale Program on Climate Change Communications. He and his colleagues conduct regular polls on American attitudes about global warming. He reports that there is still one in five Americans who thinks that global warming is not happening. Virtually all of the nonbelievers (93%) say that nothing can change their minds. If you try, they will dig in their heels even deeper. If the uncle across the table happens to be older than 50, religious, conservative and white, there's a good chance he's one of them, polling shows.
Yet surprisingly, there are some closely related environmental topics on which you might find agreement. More than half of those who don't accept the reality of climate change (54%) nevertheless say it is humankind's job to protect and care for the Earth and its natural resources. Most (74%) say they are concerned about air pollution, the loss of rain forests (73%), the extinction of plant and animal species (57%), the health of the oceans (54%) and the fact that clean energy is not widely available (53%). Most (70%) have no problem with funding research on solar and wind energy or regulating carbon emissions (62%).
"This holiday season, you might experiment and try to find some common ground with those who do not share your views about global warming," Leiserowitz says. "There is plenty to talk about--from core values about environmental stewardship to concern about related environmental issues to policy and energy solutions--even if you don't mention 'global warming.' And hopefully everyone will enjoy the pleasure of family and friends over the next few weeks!"
Try it if you like. But I still wouldn't bring up Donald Trump.
Related
Popular in the Community