With the release of a major climate science report by the United Nations coming this week, the self-proclaimed climate "skeptics," better referred to as the climate deniers or flat-earthers, are kicking it into high gear for their fossil fuel clients and right wing ringleaders.
I wish it were the case that the rate of global warming has significantly slowed and that we don't have to "be scared" of more extreme weather events, droughts and flooding.
But according to the scientific community, the experts who have decades of training in the field of atmospheric and climactic study, our planet continues to warm. In fact, we just came through the hottest decade ever recorded. Not only was it been the hottest decade recorded, it has occurred despite the presence of major cooling factors, like La Nina's and reduced solar activity. Such events should result in a significant dip in the earth's temperature, but they are only having a relatively slight cooling effect.
Not good. And not at all what the flat earth society is trying to tell you.
For more on Tom Harris, see his profile on DeSmogBlog. And for a look at Fred Singer, check out this handy sharable graphic from the Climate Denial Playbook series:
Click here to see a larger version.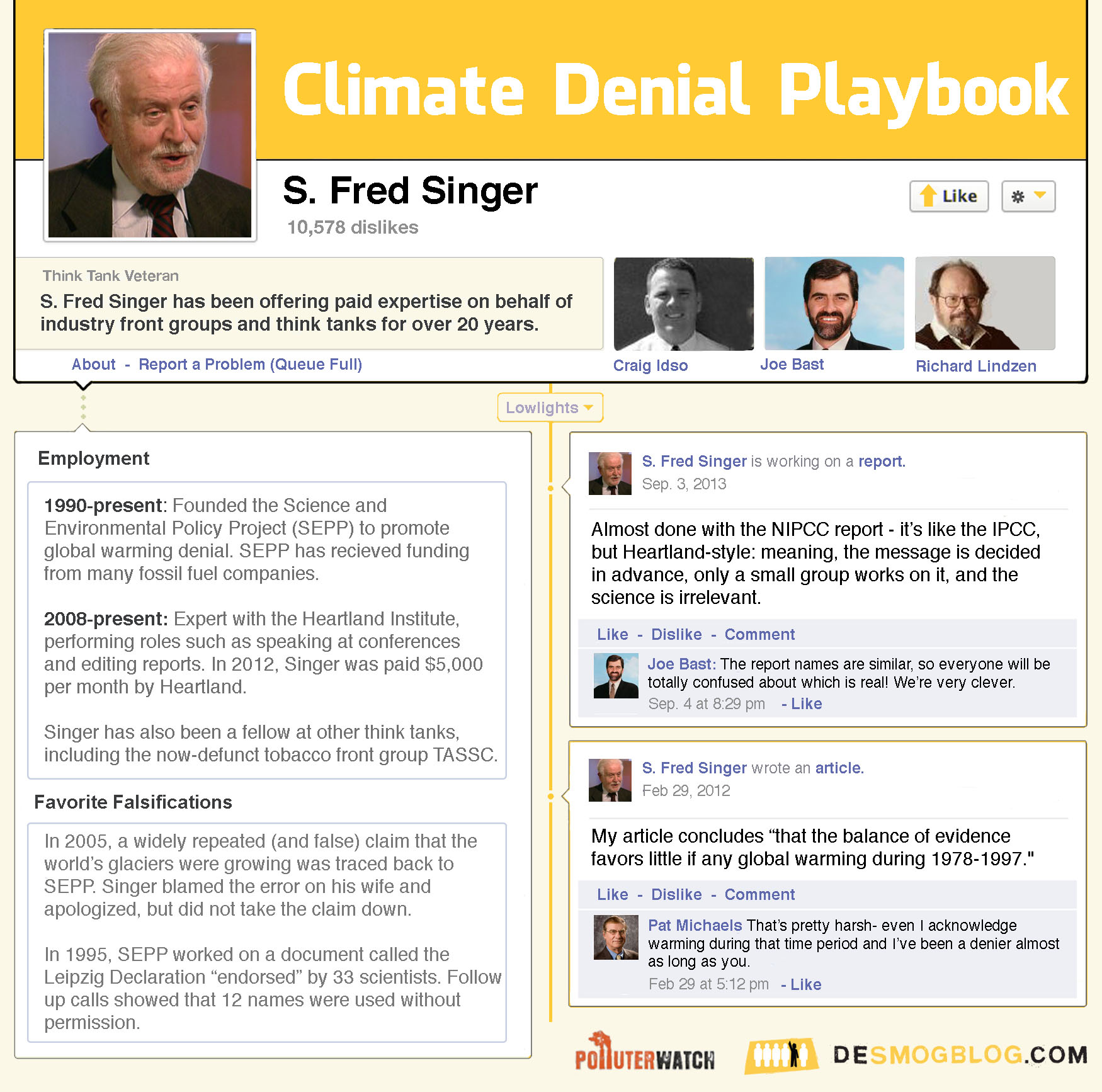 Related
Popular in the Community