Whether you live in Seattle or the Sahara desert, the time has come to invest in a good raincoat or umbrella, a new study suggests.
And that, scientists said, means an increased flood risk, particularly for the world's driest regions.
"In both wet and dry regions, we see these significant and robust increases in heavy precipitation," lead author Markus Donat, a climate scientist at the University of New South Wales, told Nature.
Donat and his team collected data from 1951 to 2010 on extreme precipitation events from 11,000 weather stations around the world, Nature reported.
In that time, the number of days with "extreme precipitation" increased 1 percent to 2 percent per decade. The trend is forecast to continue intensifying through the end of the century, likely leading to additional flooding.
"We found a strong relationship between global warming and an increase in rainfall, particularly in areas outside of the tropics," Donat said in a statement.
"The concern with an increased frequency and in particular intensity of extreme precipitation events in areas that are normally dry is that there may not be infrastructure in place to cope with extreme flooding events," Donat added. "Importantly, this research suggests we will see these extreme rainfall events increase at regional levels in dry areas, not just as an average across the globe."
As Nature reported, the research aligns with a 2015 study that found global warming has led to a surge in record-breaking precipitation events. Donat told the publication that his study should come as a warning to world governments.
Related
Before You Go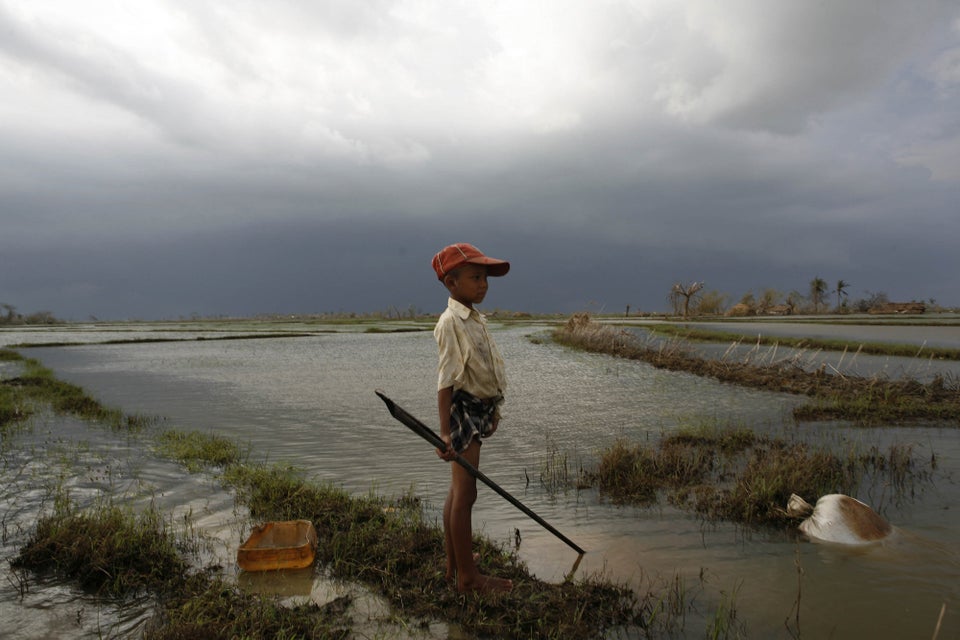 Climate change seen from around the world
Popular in the Community