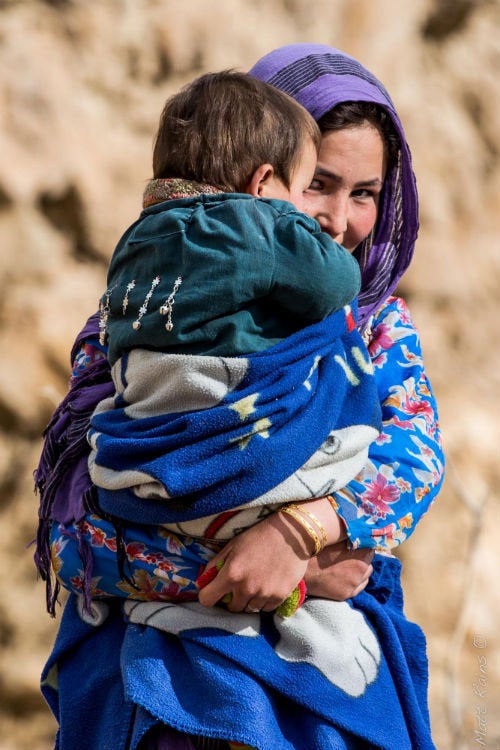 This post is part of the Global Mom Relay. Every time you share this blog, $5 will go to women and girls around the world. Scroll to the bottom to find out more.
On International Women's Day, my daughter asked me why the world was run by men. That morning, I had woken to a flurry of texts and email on my phone. It was a village a-buzz with wishes from women who in some cases didn't even know each other, but each wishing each other happy International Women's Day.
Within five different texts streams, I had more than 60 fierce women from around the globe busily texting each other messages of support, empowerment and kudos. As I speedily texted back, another incoming message arrived. I looked up and said out loud, "this is amazing." I had the answer to my daughter's question in my hands, anchored in the notion that women empower women in so many modern ways.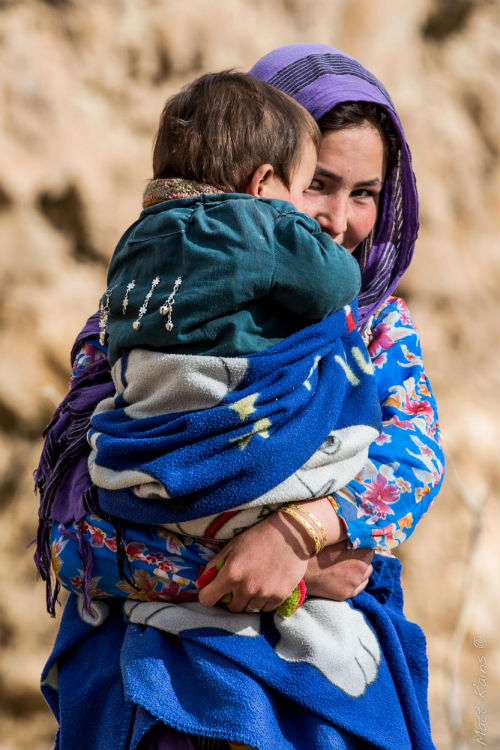 Bimyan Province Afghanistan (2013). Photo credit: LuxCapio
"Dear daughter, there was a day when men were the incontestable rulers of most societies, including the one you live in today. But in a modern world, things are changing."
I reasoned that historically, in a time when hunting and gathering were done for sustenance, and strength was needed for protection from harsh elements, men would lead since brute strength was the essence of survival. As time went on, I explained, that reality translated into patriarchal traditions that kept women in the home and men outside tending to society and the work of bread-winning.
But as education became the beacon of hope in an ever-changing world, women and their capacity to learn and think began to gain a place in outer-society. Cultural traditions with women sequestered at home and men serving outside have shifted over the millennia, and continue to evolve today. This evolution is manifesting in societies where lines are being re-drawn, albeit slowly, by women who have been empowered from the gains of their counterparts around the globe.
With economic self-sufficiency as well as freedom of thought, women have -- and are still -- questioning the accepted norms of generations passed and crafting a new way forward. Women began to teach their daughters to reach ever higher, set wider ranging goals and dare to dream in any subject. With those dreams came the achievements of a new generation of women who have permeated society in education, science, business, law, medicine, research and increasingly in philanthropy.
According to the Women's Funding Network, women leverage millions of dollars in aid and donate just under 10 percent of their collective income to support. An impressive 96 percent of women who make more than $100,000 year in annual income give to charity -- and give a greater percentage of their income than their male counterparts. Women also tend to volunteer more of their time and expertise to support the causes they believe in.
Fawzia Koofi in Afghanistan has dared to announce a run for president in 2014. She was left in the sun to die when she was born because she had been a female. Today she is a woman on a mission to change the cultural norms that lead young mothers to leave their newborn girls to die.
In Australia, Argentina, Brazil and even Bangladesh, women have taken the reins of political power as presidents, premiers or prime ministers. Lithuania and Kyrgyzstan, both former Soviet republics, have had modern-day female presidents. Across Africa, Rwanda boasts 49 female members of Parliament and Botswana has five. Liberians elected a female president in 2006. The election, coupled with gains by women across the continent, palatably changed the tone in a land that had long been assumed to be irrevocably patriarchal.
Across the Middle East and Central Asia, socio-political equality for women seems to be harder to come by, but even there gains are being made. Indians elected a female president, Pratibha Patil, in 2006 and in Pakistan, Benazir Bhutto came perilously close to her second Prime Ministership when she was assassinated at a campaign rally in 2008. Her legacy still inspires Pakistani women today, where education for women even a generation ago was a non-starter. Now roughly 36 percent of Pakistani women are literate, compared to 20 percent a generation ago. In Turkey and Lebanon, nearly 10 percent of the elected representatives are female. For the first time in Iran, three cabinet ministers are women, with more knocking on the door. In Iraq and Afghanistan nearly 25 percent of Parliamentarians are women.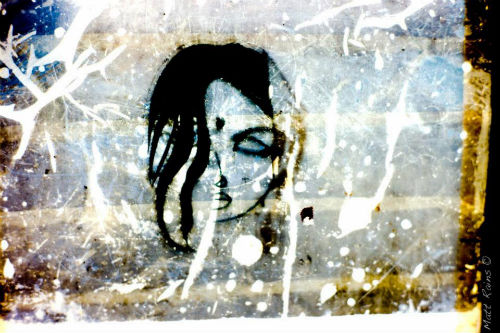 Image etched in the plastic talc of a rickshaw, Lahore, Pakistan. Photography by Matt Reins (2012)
In 2013, the prestigious Nobel Peace Prize went to three women, Ellen Johnson Sirleaf, Leymah Gbowee and Tawakkul Karman for their non-violent struggle for women's rights and their safety. The Nobel committee said "we cannot achieve democracy and lasting peace in the world unless women obtain the same opportunities as men to influence developments at all levels of society."
I explained to my daughter that as the world changes, educated, professional, empowered women are leading the way with their hearts, minds and wallets to engage and empower the world's women to lead too.
Each time you share this Global Mom Relay piece on Facebook, Twitter, or Email, or donate $5 or more through clicking on the above graphic, a $5 donation (up to $62,500 per week or $125,000 every two weeks) will be donated by Johnson & Johnson and the Bill & Melinda Gates Foundation to the Global Alliance for Clean Cookstoves. Join us by sharing it forward and unlock the potential for women and children around the globe. For more information, visit www.unfoundation.org/globalmomrelay. The United Nations Foundation, Johnson & Johnson, BabyCenter, The Huffington Post, and the Bill & Melinda Gates Foundation created the Global Mom Relay, a first-of-its-kind virtual relay with a goal of improving the lives of women and children around the globe.
REAL LIFE. REAL NEWS. REAL VOICES.
Help us tell more of the stories that matter from voices that too often remain unheard.