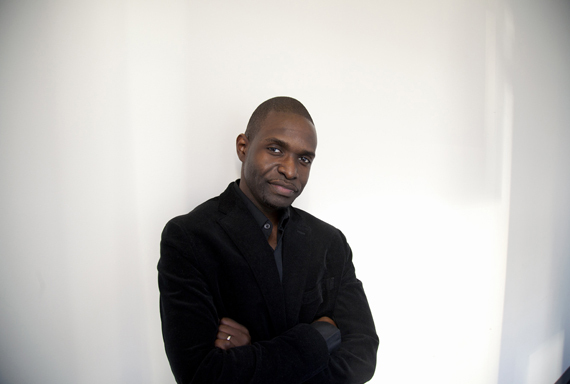 Leinz Vales, photo courtesy of Julie Hassett-Sutton/Frantic Studio via Global Kids
I was born and raised in Flatbush, Brooklyn to Haitian parents. My neighborhood was predominantly African-Caribbean. Starting in middle school, I was sent to a mostly Caucasian and Asian school in Bay Ridge, which was far from my home. I was never part of either community, because I spent so much of my time traveling there and back.
I was trying to find myself in high school. Even though I had no athletic ability whatsoever, I joined the football team because I figured that was a good sport to gain popularity. I was not very good.
At the same time, two Global Kids trainers were attending my Global Studies class every week. They would take what we were learning and make it interactive. I was sold. I was sold on the fact that even though we were talking about complex issues, it was fun, it was interesting. Adults actually wanted to listen to what I had to say.
I joined other Global Kids programs, and at one point I was at Global Kids every day of the week. There were so many activities: a program on labor issues -- sweatshop labor, child labor laws, you name it. There was a homelessness project where we created a book. We worked with the Global Action Project where we used video to illustrate issues affecting young people and to provide a different angle than the media was offering.
Visiting the Council on Foreign Relations was interesting because it was definitely a different level than I was used to. We were given material to read beforehand and we'd write our notes and then have the discussions. It was very weird because I was a kid from Flatbush, not a good neighborhood at that time. I came in and met with people who maybe had doctorates or knew all there is about a particular topic, and I connected with them. It helped me see that I can talk to anyone.
Global Kids opens a door that you never thought you would go through, growing up in a community that lacks resources. My father worked in a factory. My mother was a home health care attendant. I didn't have anyone who could say, "Hey, I'm going to pull you up." It took Global Kids to pull me up. Global Kids changed my life because they challenged me, gave me more than I expected or believed I should receive. Some families have resources and they're passed down through generations. Global Kids has this resource and just gave it to me.
Popular in the Community