Barcelona, New York, London, Hong Kong, and even Nice according to Forbes Magazine, quoting a study by Juniper Research which reported: "Now with greater use of technology, a number of cities are accumulating data, delivering innovation, and enhancing lives of citizens."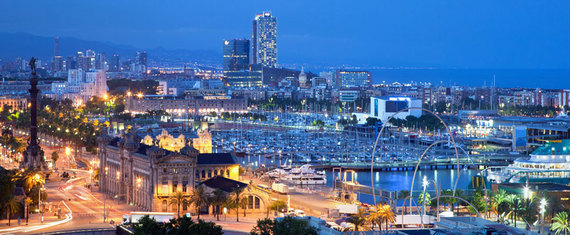 Globalization 3.0 --allowing individuals all over the world to talk, work and enjoy leisure activities--would not be possible without the spread of the Internet and the worldwide web. Not mentioned is the effect such globalization 3.0 is having on the nation state, and the rise of "region-states"--new forms of government with new and unlimited power.
Kenichi Ohmae, writing in Foreign Affairs, first seemed to see this dramatic shift in power almost 20 years ago when he pointed out that:
"The nation state has become an unnatural, even dysfunctional, unit for organizing human activity and managing economic endeavor in a borderless world. It represents no genuine, shared community of economic interests; it defines no meaningful flows of economic activity. In fact, it overlooks the true linkages and synergies that exist among often disparate populations by combining important measures of human activity at the wrong level of analysis."
"Cities today are the engines of the greatest surge in innovation, creativity and problem solving in human history ... and cities that think of themselves as platforms will become stronger, attract better talent and become smarter from the bottom up."
Think about it. Little seems to get done by congresses or parliaments, and the executive leadership is more constrained without their cooperation, without their help. It is no surprise why people seem frustrated, angry and to have lost patience. This is not just an American dilemma.
Fortunately, cities across the world are starting to change the focus, deploy technology and prepare our citizens to out innovate, out educate and out build every other community and thus every other nation, every other community, in the world.
Technology, particularly the "Internet of Everything" (IoE), where everything is connected to almost every other thing, is providing cities and their elected officials with the tools to ensure safer cities, better transportation, health care, energy and water conservation, clean air and environmental services. By installing the broadband necessary for the IoE, cities are also building the platform for innovation.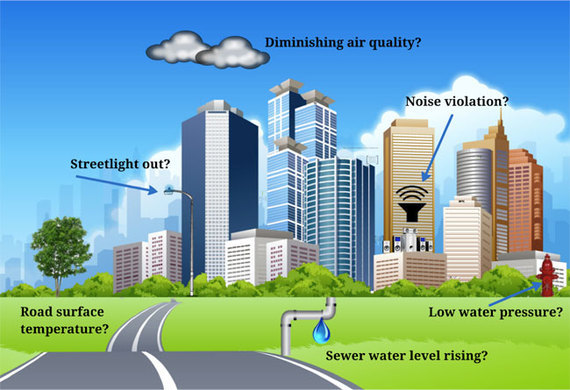 The new broadband infrastructure coupled with Big Data analysis can serve to make government more efficient, more transparent and also encourage individuals and companies to develop innovative products and services.
As IBM, a truly global company which launched a "smart cities initiative" in the last few years put it:
"As cities grow in both numbers and population, they are taking their place on the world's center stage, with more economic, political and technological power than ever before. Economically, they are becoming the hubs of a globally integrated, services-based society. Politically, they are in the midst of a realignment of power -- with greater influence, but also greater responsibility."
The emphasis cannot rest on successful deployment of technology alone.
Indeed, according to the New Cities Foundation, a new independent non-profit with offices in new York, Toronto, Geneva and Paris, art and culture are extremely important ingredients to future cities. This the reason so many cities are establishing "art and culture districts" designed to create a critical mass of art galleries, dance clubs, theaters, art cinemas, music venues, and public squares for performances. More often, such places attract restaurants, cafes, and retail shops.
" Over the next decade, some $ 250 billion will be invested in the creation of new cultural districts around the globe" ... "success is not just getting an arts building or series of buildings out of the ground, it is about ensuring that they are viable and play a central role in their communities."
The reasons why such districts are popping up in cities around the world vary but in most cases they are designed to nurture, retain and attract the talented 21st-century workforce so vital to success and survival in the global knowledge economy.
The strength of a nation's economy and as well as their political prowess in the world are inextricably linked. And it is cities , and more precisely regions - not the national government - best positioned to renew and reinvent nations for the new, global, knowledge-based economy.
In the wake of globalization, cities need to step up to the plate and develop their Internet economic strategies, their broadband and IoT plans, to insure their community meets the challenge of the new age of Creativity and Innovation.
Calling all HuffPost superfans!
Sign up for membership to become a founding member and help shape HuffPost's next chapter