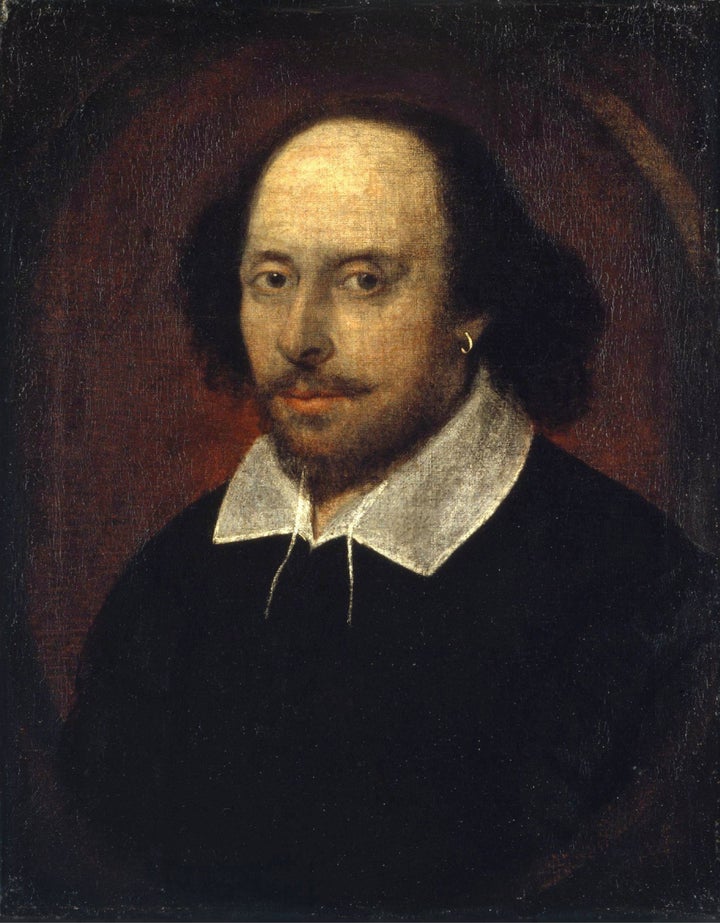 London is always worth visiting for theater. But if there's any downside to a visit during the winter, it's the fact that Shakespeare's Globe isn't open for performances then. It's not just the best bargain in theater -- it's also some of the best theater, period. Now I've discovered that they're adding to their site on South Bank an indoor Jacobean Theatre that will be lit with candles to duplicate as closely as possible the atmosphere theatergoers would have experienced centuries ago. The Globe has been a marvelous success on every level and this new space is truly exciting. You can become a patron and support its construction. (Let's hope they let Mark Rylance grace the stage as soon as possible.)
But first came the premiere of Much Ado About Nothing. It's one of Shakespeare's great mature comedies/romances.The informative program let me know that Much Ado is a signal work of theater, since revolutionary productions in the early 1900s changed forever how Shakespeare was performed. (One production released theater from tiresome realism by letting the production design and your imagination take flight; the other production allowed the language to flow with a new naturalness that is the way we experience Shakespeare today). I also certainly didn't know that the "nothing" in the title was also slang for a woman's vagina. That puts quite a new spin on the show, doesn't it? The 3 pound program was worth every penny.
The story of course involves young love. Claudio is just back from the wars and is happily set to marry the lovely Hero. The bastard Don John can't handle any happiness and sets out to ruin their nuptials with a dastardly plot. Caught in the middle are Beatrice and Benedick, who both mock the idea of love but can't stand injustice.
Much Ado rises and falls on its battling duo Beatrice and Benedick. If they're in fine form, the show will be worth seeing. They've got a great pair in Eve Best and Charles Edwards. Best is well-known to American theatergoers and is enjoying the critical acclaim for the new BBC series The Shadowline. Edwards came to Broadway with the silly bit of fun The 39 Steps. They are superb here as two people who hate each other on sight almost as much as they hate the idea of romance and marriage. But Best shows such real pleasure in the coming nuptials of Hero and Claudio that you know she's not really that averse to romance. And Edwards has great fun in undermining his own seriousness with the comical scene where he overhears gossip that makes it seem Beatrice truly loves him.
Another plus in this show is Philip Cumbus as Claudio. He has such a disarming boyish glee that you're somehow willing to swallow he might prove just as gullible in being deceived, which makes his turning on his love Hero somehow more palatable. (You know as bitter as he is that a minute later he'll be in love again.) But the rest of the cast is less satisfying. Ony Uhiara makes no impression as Hero, Matthew Pidgeon is too moustache-twirling as the villain and Paul Hunter is very tiresome as Dogberry, the requisite comic relief.
None of this dims the pleasure of two excellent actors delivering strong performances in two of the best-matched sparring partners the theater has ever known. Best and Edwards make this a show you don't want to miss. They're competing for attention with David Tennant and Catherine Tate of Doctor Who; those two are performing Much Ado in the West End at the very intimate Wyndham Theatre. They have marvelous chemistry too and the show is already one of the hot tickets of the season. Let's hope their starriness doesn't blind people to the chance to see two worthy productions of this show.
But the very next day I saw All's Well That Ends Well and that puts to the lie any satisfaction you should feel with a production that doesn't do a classic justice. I would simply have to list the entire cast to tell you every outstanding performance. It was performed marvelously from top to bottom and directed with care by John Dove. The music, the modest additions to the Globe's set (in this case, mainly large canvas screens towards the back of the stage that indicated changes from day to night), the gorgeous (and subtly revealing of character) costumes -- this is truly a credit to the Globe and one of the best Shakespearean stagings I've seen in many a year.
Helena (a pitch perfect Ellie Percy) has just cured the king of a terrible ailment and as a reward she can have her pick of men. She chooses Bertram (handsome devil Sam Crane) the son of her ward (a truly marvelous Janie Dee). Bertram is aghast because Helena is beneath him socially and he takes off for war rather than bedding his wife. Helena spends the rest of the play tricking Bertram into bed and winning his love. Not a note is misplayed here, from the fully realized Parolles of James Garnon (a character usually played too broadly) to Sam Cox's properly imperious King Of France.
It seems unfair not to mention every actor since so many are so good. As with all the shows at the Globe, they end with a dance as was traditional in Shakespeare's day. It's all you can do not to join in with them, so transporting is their work. The Globe is always worth attending; All's Well however would be worth circling the globe to see.
Note: Michael Giltz was provided with a free ticket to Much Ado with the understanding that he would be writing a review.
Thanks for reading. Michael Giltz is the cohost of Showbiz Sandbox, a weekly pop culture podcast that reveals the industry take on entertainment news of the day and features top journalists and opinion makers as guests. It's available for free on iTunes. Visit Michael Giltz at his website and his daily blog. Download his podcast of celebrity interviews and his radio show, also called Popsurfing and also available for free on iTunes. Link to him on Netflix and gain access to thousands of ratings and reviews.
REAL LIFE. REAL NEWS. REAL VOICES.
Help us tell more of the stories that matter from voices that too often remain unheard.