The Glock pistol reportedly used by alleged South Carolina mass killer Dylann Roof stands as a stark example of the gun industry's marketing of increased lethality. Since the mid-1980s, increased firepower and capacity have defined the products of the gun industry -- of both U.S. and foreign manufacture.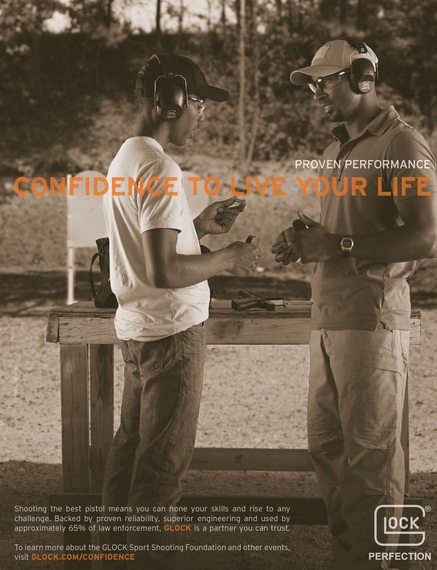 Glock pistols have been part of the arsenals of some of the most infamous mass shooters in the United States, including the 2007 Virginia Tech shooting, which left 33 dead and 17 wounded, as well as the January 2011 attack at a Tucson, Arizona Safeway parking lot by Jared Loughner which left six dead and 13 wounded -- including then-U.S. Representative Gabrielle Giffords. Examples of additional mass shootings involving Glock pistols include:
The 2012 attack at a Sikh Temple in Oak Creek, Wisconsin that left seven dead (including the shooter).
The 2012 mass shooting at the Century Aurora 16 movie theater that left 12 dead.
A 1999 shooting at a Xerox Office Building in Honolulu, Hawaii, that left seven dead.
A 1999 shooting in Springfield, Oregon, where the 15-year-old shooter killed his parents, and then went to school where he killed two of his classmates.
A 1998 workplace shooting at the Connecticut State Lottery Headquarters where the shooter killed four before taking his own life.
The 1991 shooting at Luby's Cafeteria in Killeen, Texas that left 24 dead (including the shooter).
In a grim irony, this most recent mass shooting involving a Glock pistol occurred during the company's promotion of its weapons during National Safety Month. One of the endorsers of Glock's "safety pledge" on the company's website is NRA Board Member Ted Nugent, who states, "As adults we owe it to the youth of America to impart the importance of a disciplined life lived, especially when it comes to firearms."
The dominance of semiautomatic pistols has greatly increased the firepower in civilian hands. Not only are semiautomatic pistols capable of rapid fire, they utilize high-capacity ammunition magazines and can be quickly reloaded. The combination of these features makes semiautomatic pistols efficient killing machines. As 2010 catalog copy for one Glock handgun stated:
Comparable in size and weight to the small .38 revolvers it has replaced, the...Glock 19 is significantly more powerful with greater firepower and is much easier to shoot fast and true.
Described as "America's default pistol" in an article in the company's 2011 catalog, one tactical shooting instructor quoted stated:
The types of shooting we do...require students to hit multiple small, moving, reactive targets under human reaction times...Since handgun rounds only poke holes in people, we like to use pistols that allow us to poke holes where we want them, as fast as needed, without changing magazines every seven rounds.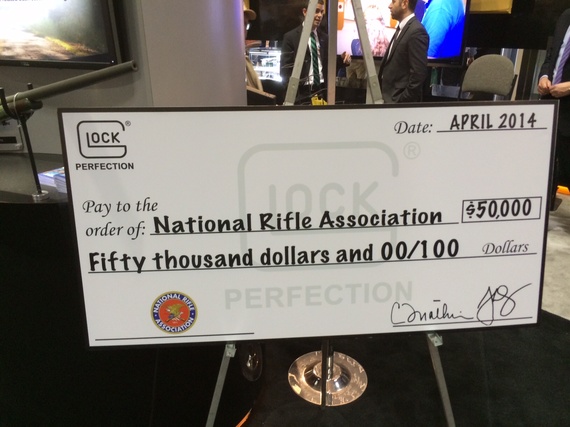 Just as predictably, when contacted after the Emanuel African Methodist Episcopal Church massacre by the news media for comment, the NRA, which describes itself as "America's longest-standing civil rights organization," remained mum.
Popular in the Community