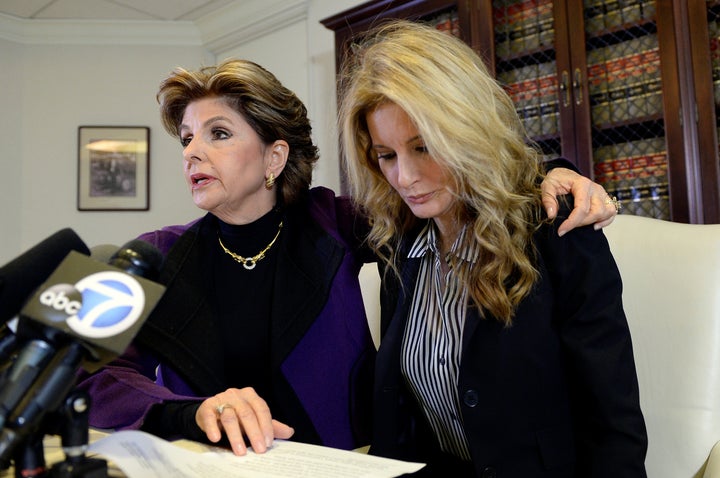 Attorney Gloria Allred and former "Apprentice" contestant Summer Zervos held a press conference on Friday in the wake of Donald Trump winning the presidential election. The two women asked the president-elect to retract his comments about his accusers being "liars."
Zervos is one of the many women who has accused the president-elect of sexual misconduct in 2016 ― and one of the many who is currently represented by Allred. 
According to Zervos, she endured more than one instance of sexual assault and misconduct on behalf of Trump in 2007. As for why she chose to come out with the allegations during the election season, she said: "I want to be able to sleep when I'm 70."
"The accusers have paid a heavy price for speaking out against Mr. Trump. He now has the opportunity to begin his presidency with a clean slate," Allred said at the Los Angeles press conference. "A retraction would undo some of the damage."
Zervos, visibly upset throughout, said that she's not intimidated by Trump ― not even now that he's been elected president. 
"After he called me a liar, I was threatened, bullied, and saw my business targeted, she said. "I also suffered other repercussions all because I chose to speak out and tell the truth."
Zervos and Allred believe that a retraction from Trump would help to make up for what the women have endured since coming out with their accusations.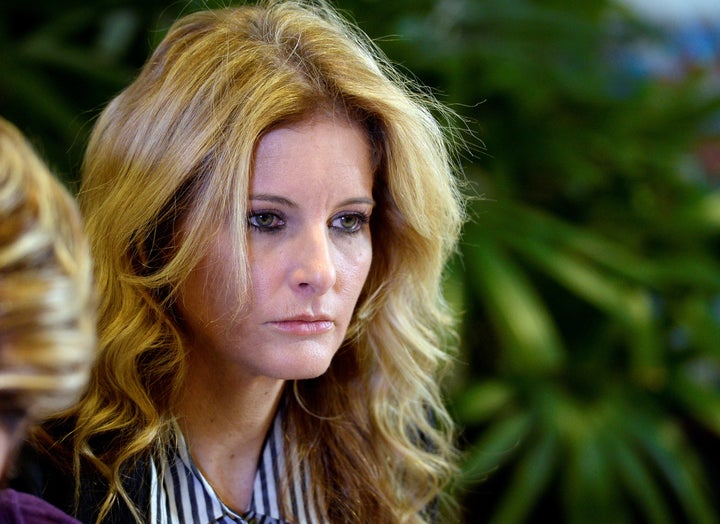 "I will continue to speak out and tell the truth. The truth is always the right option. And will win out in the end," she said. 
Allred used Trump's own words to describe what action she would take if Trump refuses to retract his comments.
"The answer is simple. It is the same as Mr Trump's response in the [third] debate. 'What I'm saying is that I will tell you at the time. I will keep you in suspense, okay?'"
Donald Trump had not responded by the time of publication. 
Calling all HuffPost superfans!
Sign up for membership to become a founding member and help shape HuffPost's next chapter
BEFORE YOU GO
PHOTO GALLERY
Newspapers React To President Trump