Two of feminism's biggest icons chatted, reminisced and debated Monday night with a theater full of people listening in.
The two women, who are among the pioneers of second wave feminism, noted that the feminist identity can sometimes be a difficult label to wear. When hooks asked what has helped Steinem on her long journey of feminism and what has become the most important, she answered simply: "You, bell."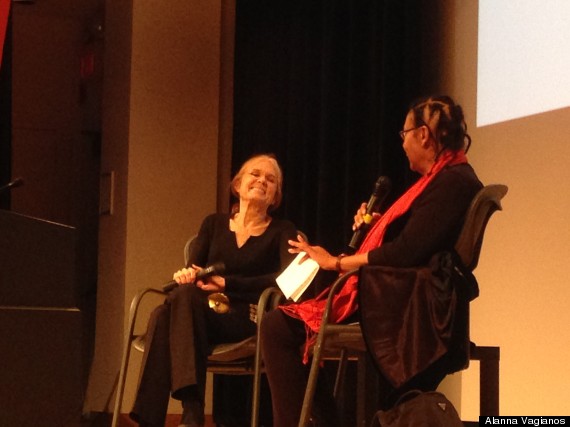 Gloria Steinem and bell hooks in conversation at Eugene Lang College The New School for Liberal Arts.
"[Feminism is] about friends and sisters and community," Steinem went on. "The good part and the great part is that it's about chosen family. We have each other's backs and that is so precious. It's not that our birth families aren't important it's just important in a different way. In the movement and in friendships we get to pick people with similar interests and values."
Both hooks and Steinem agreed that the continued support from one another has helped the feminist movement make progress. As hooks said early in the interview, "If you can buy shoes together, you can do politics together." In other words, similar interests and values forge paths and movements -- and bring support to one another when it's most needed.
Towards the end of the talk, a young woman in the audience asked Steinem how she unfailingly attempts to dismantle the patriarchy day in and day out. "Everyone worries about what we should be doing. Do whatever you can," Steinem urged the woman.
Whether it's joining an activist group or getting involved on a local level, Steinem reminded the audience that change doesn't happen when looking at the big picture, it starts with small steps.
Steinem finished the discussion by telling the crowd to tackle feminist issues "one situation at a time. If you think about it all at once you will become paralyzed. Go for the particular."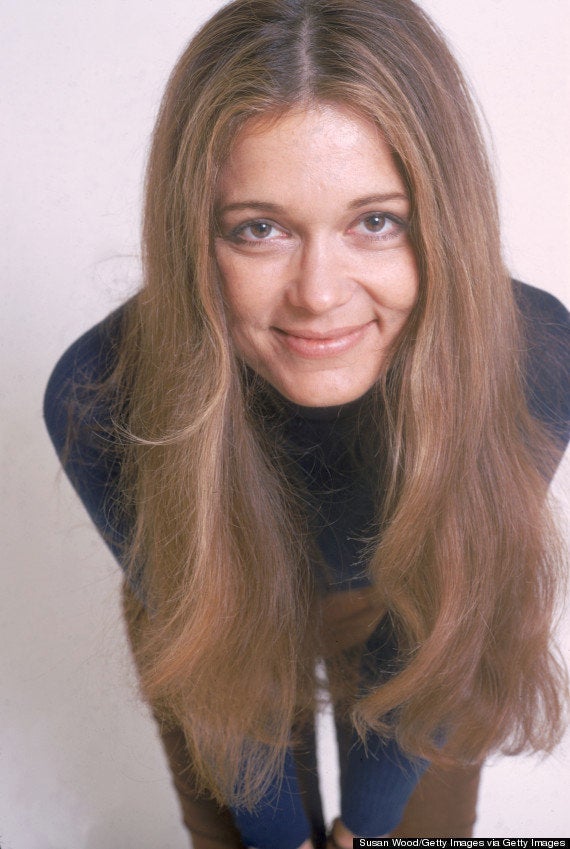 21 Ways Gloria Steinem Taught Us To Be Better Women