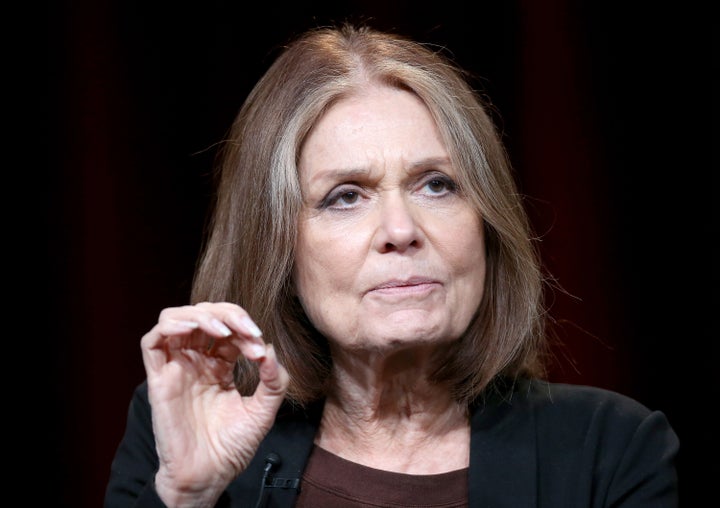 In an interview on Monday, Steinem, who is on a press tour for her new book, My Life on the Road, was asked to name the biggest issue facing women today. Her answer? Violence against women, tied in first place with reproductive rights.
If you add up, in terms of the numbers of people, I would say that competing for number one would be violence against females worldwide. If you add up all the forms of violence, whether it's domestic violence in this country, which is at an enormously high rate — I mean, the most dangerous place for a woman in this country is her own home, and she's most likely to be beaten or killed by a man she knows — or it is FGM, female genital mutilation, or it is female infanticide, or honor killings or child marriage … Violence has reached an emergency.
She's right. Just take a look at the numbers.
Despite all the progress made on women's rights in the past few decades, violence against women is still endemic. A 2015 UN report found that over the past 20 years, some countries have made great strides in gender equality, with more girls having access to education, increased women's participation in the workforce, and impressive gains in women's representation in government.
However, the report states, "violence against women and girls persists at alarmingly high levels in many forms in public and private spaces." The problem, in other words, is not going away.
It can't be overstated how deeply this violence affects every aspect of a woman's life. Living under the threat of violence affects women's health (both physical and psychological), finances, employment, housing and ability to live meaningful lives.
October is Domestic Violence Awareness Month, and for 31 days we see increased media attention and public awareness around this issue. But, as Steinem said, violence against women is at emergency levels. We need to treat it as such -- and not just for one month a year.
Related
Popular in the Community