In 1971, feminist activists Dorothy Pitman-Hughes and Gloria Steinem raised their fists in solidarity while posing for photographer Dan Wynn. The image, which first ran in Esquire Magazine, remains one of the most iconic visual representations of women's empowerment and the ongoing struggle for equal rights.
More than 40 years later, Pitman-Hughes and Steinem reunited in 2014 to recreate the influential image, this time for Florida photographer Daniel Bagan. The two feminist warriors assume their lauded positions, fists lifted high, their formerly stern expressions giving way to gentle smiles.
Happy Women's History Month, y'all.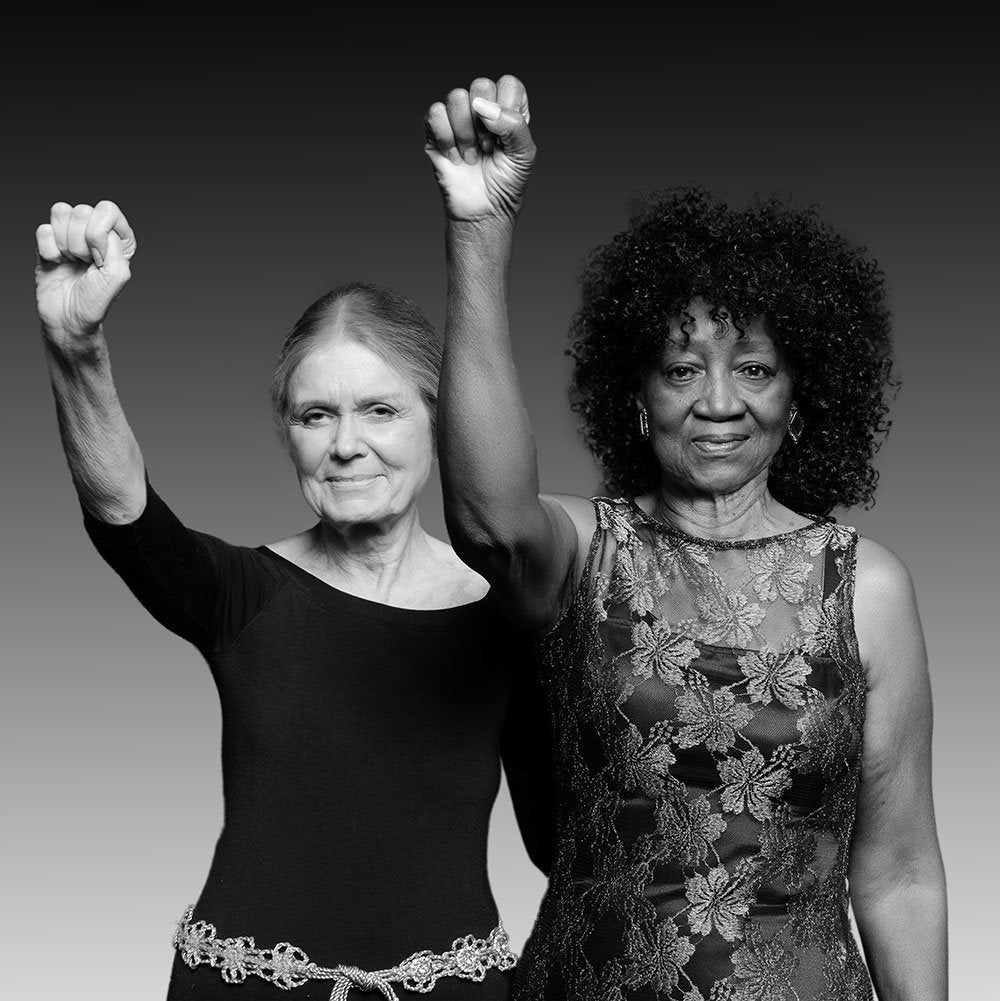 "Gloria and Dorothy were phenomenal to share this moment as they stood together side-by-side again," Bagan said in a statement.
Through the photo, Bagan hopes to address the discrimination older women, often made to feel invisible by mainstream culture, endure. Depicting Pitman-Hughes and Steinem at 82 and 79 years old, respectively, the photographer shows that strength and beauty only increase with age. This photograph ended up inspiring Bagan to launch an entire series, "The Age of Beauty," dedicated to photographing women over 50.
The Plum Gallery will exhibit a limited edition of numbered prints signed by Gloria Steinem and Dorothy Pitman-Hughes on March 3, 2017. Proceeds from the sale of the print will go to towards Dorothy Pitman-Hughes' Jacksonville nonprofit Charles Junction Historical Preservation Society LLC.
Correction: An earlier edition of this article falsely stated the ages of Steinem and Pitman-Hughes. We regret the error.