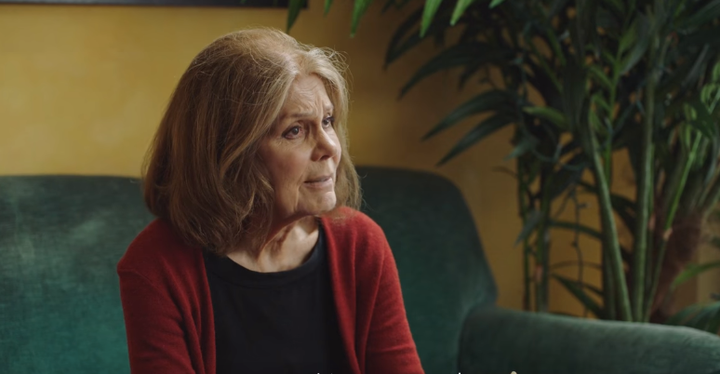 Even Gloria Steinem is blown away by the recent wave of energy and activism that's exploded since President Donald Trump took office.
"I've never seen this much activism in my life," the iconic feminist and social justice activist told clothing company Everlane, referring to gun control activism, the Women's March and the increasing number of women running for office. "It's way, way more than anything I've ever seen," she noted.
Steinem, 84, is the first activist to sit down with Everlane for the company's new video series titled "Human Heroes." The series debuted Monday morning and highlights people who "have dedicated their lives to empowering their communities and making a difference," according to Glamour.
The historic activist, who got her start as a writer for New York Magazine in 1968, told Everlane that writing was an integral introduction to organizing.
"I always wanted to be a writer but thanks to the women's movement especially my life came together because I realized that as a writer I could make visible that which had been invisible," she said.
Steinem added that the most recent wave of young feminists gives her energy and, in turn, she brings them hope.
"It's a great trade. We're better together, right?" she said.
Alex Spunt, head of creative at Everlane, told Glamour that the series is promoting "radical transparency," which is part of the clothing company's mission statement.
"Defending human rights has been core to our mission of Radical Transparency from the very beginning," Spunt said. "The Human Heroes series is our way of highlighting individuals who fight for those rights every single day ― and Gloria Steinem is the ultimate Human Hero. For over 50 years she's fought on behalf of disempowered and disenfranchised women all over the globe and even now, at 84 years old, she still uses her voice to educate and inspire every day."
Watch the full episode below.