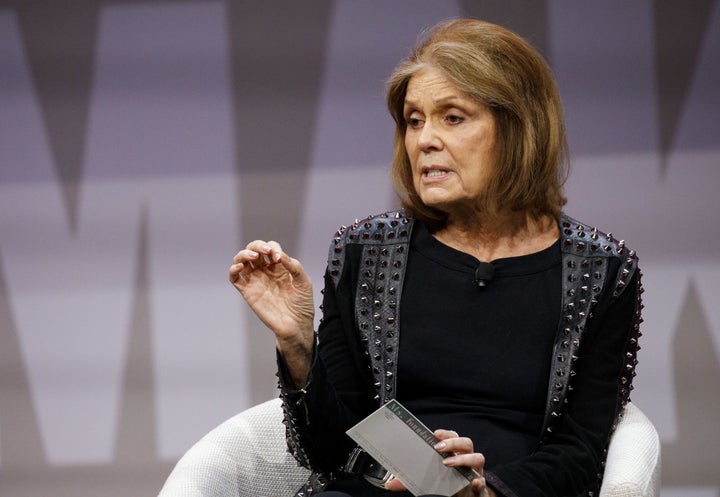 LOS ANGELES ― Gloria Steinem sees your worries about backlash to the #MeToo movement and is unmoved.
When HuffPost caught up with her for a few minutes at the Makers Conference in Hollywood on Tuesday, the 83-year-old feminist icon was clearly excited and hopeful about the global movement, in which increasing numbers of women are telling their stories of sexual harassment, assault and rape. As part of this wave, more than a few powerful men have lost jobs over credible accusations.
Women have experienced these things for eons, Steinem said.
"It's not new except in its numbers, which is very important. So now it's like a tidal wave," Steinem told HuffPost on Tuesday. "What's profoundly different: It is a majority movement," she said.
Crucially, she added, "Women are being believed for the first time ever."
As the number of stories about sexual misconduct have grown, there's been an increasing rumble from several women and men concerned that there will be a backlash to #MeToo, which will shut down the conversation.
When asked if she was concerned about that, Steinem was blunt.
"Fuck them," she said, laughing.
It's hard to worry about backlash here at Makers, where about 500 women and men gathered over three days to talk about female empowerment. (Makers is also owned by HuffPost's parent company, Oath.) This year's gathering, the fourth of its kind, hummed with urgency in light of #MeToo.
A panel of women from Time's Up, a coalition of Hollywood entertainers devoted to fighting harassment and misconduct, opened the event on Monday with a call to arms. The hashtag ― there's always a hashtag ― for the event was #RaiseYourVoice.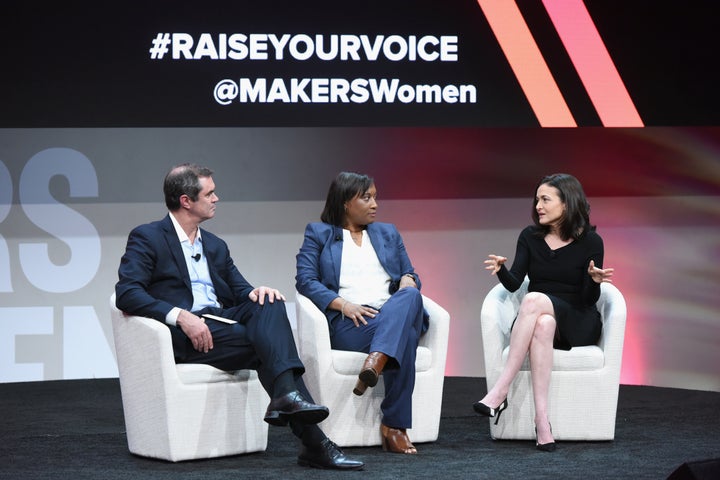 Speakers ranged from corporate stars like Facebook chief operating officer Sheryl Sandberg and Stitch Fix CEO Katrina Lake to political legends like Pat Schroeder to Marcia Clark, who famously prosecuted the murder trial of O.J. Simpson.
Union organizers talked about sexual harassment on farms and in restaurants.
Academics and others spoke of the urgent need for intersectionality and the recognition that women don't merely face sexism, but also racism and classism as well as other kinds of discrimination.
Talks ranged from the deeply personal to the highly technical. Uber's chief brand officer Bozoma St. John elegantly sidestepped any issues with her troubled company by talking about her devastating time dealing with the death of her baby ― born at just six months ― followed by the tragic loss of her husband. She paused midway through her story as her eyes filled with tears. The hall was silent waiting for her to speak again.
There had already been tears earlier that day when 96-year-old Betty Reid Soskin, the oldest living park ranger, talked about her life and what it's like to outlive everyone you know.
"I'm on the edge of life. I know that life has become so precious now. Not only in the months and the days, but now the hours. I wouldn't have it any other way," she said, as many in the audience moved to get tissues.
Others spent their time on practical ideas to help solve the pervasiveness of sexism.
Sandberg and her LeanIn co-founder announced a new program called MentorHer, a direct rebuke to the #MeToo backlash, where more men seem afraid to meet alone with with women.
"This is not the answer and that is unacceptable," Sandberg said. "We need to end sex harassment now and forever and we need to invest more in women, not less."
"If this moment is going to lead to real change, it's going to be at the policy level," Sandberg told HuffPost after her talk.
On the last day of the conference, Hillary Clinton gave a speech broadcast live from New York.
It was impossible to leave Makers without feeling hope that women are now, more than ever, speaking their truth and being heard.
"Women are telling the truth about their lives," said Clinton during her broadcast. "Let's make sure the world is never the same."
Before You Go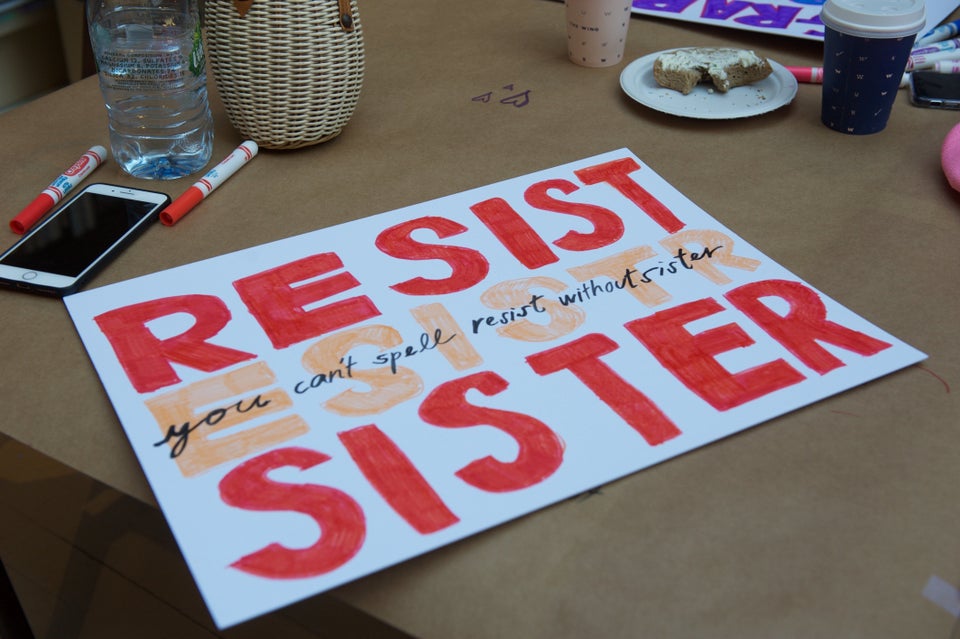 Women's March 2018 NYC
Popular in the Community