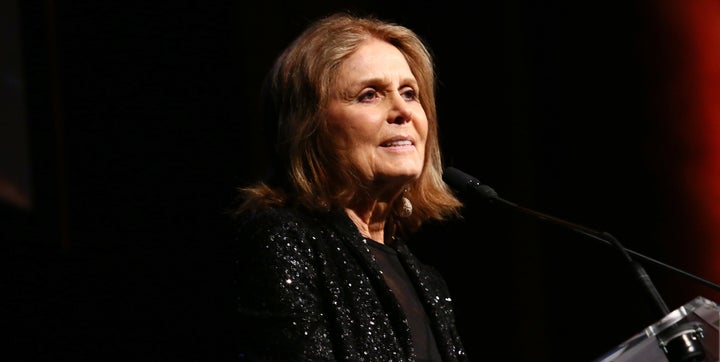 For the record: Gloria Steinem is not "pro-abortion."
On Tuesday, the feminist icon and activist sat down with the AP before speaking at a gala fundraiser for Planned Parenthood of Greater Ohio. The event welcomed over 1,000 people for the Planned Parenthood of Greater Ohio's 100th anniversary.
Ohio is not only Steinem's home state but also a long-held battleground for reproductive rights. According to the AP, anti-abortion rights group Ohio Right To Life has described Steinem as a "radical pro-abortion icon."
In response to Ohio Right To Life's description, Steinem told the AP that there's no such thing as being "pro-abortion."
"If [Ohio Right To Life] supported me, I'd know I was doing something wrong. It's obviously ridiculous to say somebody is 'pro-abortion.' Nobody wakes up in the morning and says, 'I think I'll have an abortion. It's a pleasurable experience,'" Steinem said. "The question is not pro-abortion or anti-abortion, the question is who makes the decision: a woman and her physician, or the government."
In another interview with the Columbus Dispatch during the same event, Steinem described reproductive health as a human right.
"This is the most basic right, therefore it's often the most contested. The first step in every hierarchal system is controlling reproduction and controlling women's bodies," Steinem told the paper. "I do think we're on the way to understanding reproductive freedom as a basic human right... but we're not there yet."
Popular in the Community