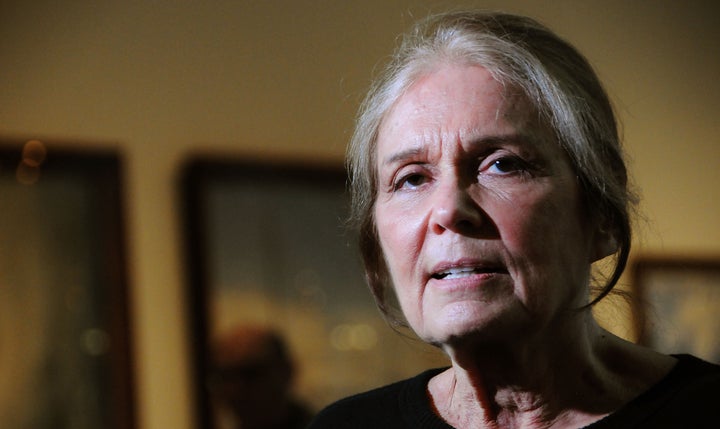 Gloria Steinem recently opened up about an illegal abortion she had as a young woman and what inspired her to finally speak up.
Steinem told Gross that she got pregnant when she was 22 and had to seek out an illegal abortion in 1957. "I had been doing all of the foolish things that we then did [to terminate a pregnancy], like riding horseback, throwing ourselves down stairs," Steinem told Gross.
"I was desperate. I really was desperate," she continued. "I just knew that if I went home and married, which I would've had to do, it would be to the wrong person; it would be to a life that wasn't mine, that wasn't mine at all."
The now-81 year old even dedicated her upcoming book to the doctor who performed her illegal abortion, Dr. John Sharpe:
Knowing that she had broken an engagement at home to seek an unknown fate, he said, "You must promise me two things. First, you will not tell anyone my name. Second, you will do what you want to do with your life." Dear Dr. Sharpe, I believe you, who knew the law was unjust, would not mind if I say this so long after your death: I've done the best I could with my life. This book is for you.
Steinem told Gross she didn't speak publicly about her abortion until she was working for New York Magazine in her mid-30s when she attended an abortion speak-out.
"Suddenly I heard other women standing up and talking about what it was like to have to go out and seek an illegal abortion," she said. "So I sat there as a reporter for New York Magazine, listening to women tell their stories that were tragic and ludicrous and every human emotion all wrapped into one, and suddenly I thought, 'Wait a minute, I had an abortion.' And actually one in three American women had needed an abortion at some time in her life, so why is this illegal and why is it dangerous? And it's the kind of revelation that comes from people just telling the truth and discovering you're not alone."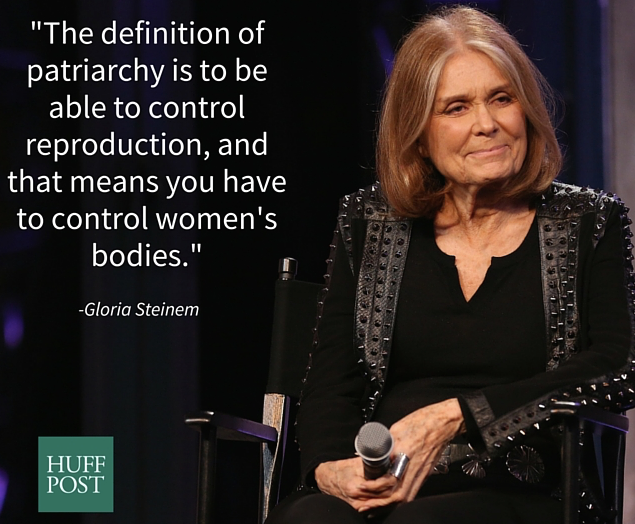 She talked about how important it is for every person -- no matter their gender -- to have control over their own bodies. "It seems to me that every child has the right to be born loved and wanted, and every person has the right to control -- male and female -- to control their own bodies from the skin in.
Later, Steinem added that the very definition of patriarchy is to control women's bodies: "The definition of patriarchy is to be able to control reproduction, and that means you have to control women's bodies."
We're down to take on the patriarchy any day with you, Gloria. Just give us a call.
Listen to the full interview with Gross below or head over to NPR to read more.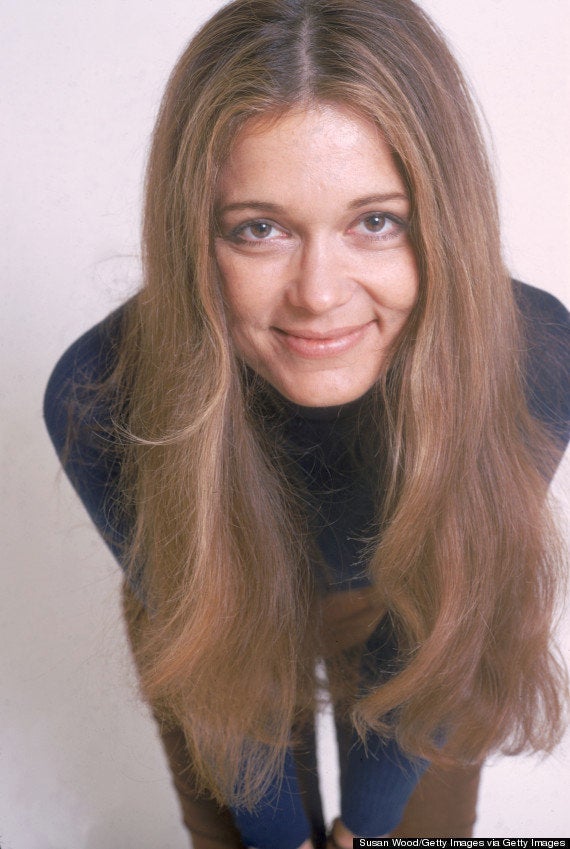 21 Ways Gloria Steinem Taught Us To Be Better Women
Related
Popular in the Community