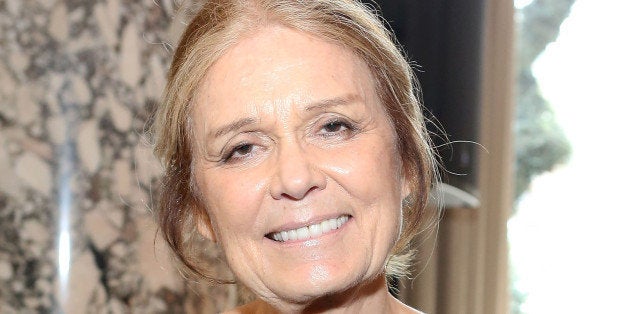 It seems as though everywhere I turn these days I'm hearing
Gloria Steinem interviewed for her new memoir, My Life on the Road. At age 81, the tireless leader within the feminist movement is still going strong teaching us about the subtle forces fostering notions that women should be controlled and dominated.
In mid-November I had the privilege of hearing Steinem speak about how our culture's objectification of the female body disempowers women and limits our economic, political and professional influence. As a keynote speaker at the Renfrew Center Foundation's 25th Anniversary conference on eating disorders and beyond, Gloria reminded the audience that "food has always been women's drug of choice because it's not been socially disapproved of like drugs or alcohol." In today's world, "when we see in the media images of women that are extreme & unrealistic, we come to live under the influence of the belief system that turns us against ourselves."
Since the advent of digital technology in the early 1990s, there has been a steady rise in generalized body angst among girls and women. When bombarded at every turn with messages encouraging us to feel defective, we absorb angst, internalize it and are become at risk for turning our bodies and minds into civil war zones. We get sold the message that we'll feel better when we fix ourselves and make us different from whatever way we may be.
"The media has been a harsh task master," says Steinem. Advertisers hook us into believing their lies and don't care that we suffer while they prosper. The diet industry markets their fads, promotes the notion of good foods and bad foods, terrorizes us with fears of becoming "fat" and hooks us on disregarding our hunger cues and body signals. To make matters worse, the fashion industry sells lies as it promises us to feel better if we fit in to our "skinny" jeans, and the advertisers bombard us with subliminal messages instilling us with a sense of inadequacy.
Despite these hard core realities, Gloria sees "a glimmer of light because more women are rising to positions of power in the media." She believes that as real, authentic women have the power to make decisions, they also have the power to portray themselves and other women as real people in all shapes and sizes. Let's hope Steinem's glimmer of hope goes viral. Let's hope that the next decade inspires more acceptance our imperfections and more encouragement to embrace our fuller selves.
Support HuffPost
The Stakes Have Never Been Higher
Related
Popular in the Community