Gloria Steinem broke down the double standards powerful women face -- all the way back in 1971.
Resurfaced by WifeyTV in honor of Steinem's 81st birthday this past Wednesday, a 1971 CBC Archives clip shows the feminist writer and activist reacting to critics who call her "pushy" and a "bitch." In the interview, CBC director Carl Charlson plays Steinem a recording of an acquaintance talking about the criticisms she often hears about Steinem.
The voice on the recording says that Steinem is often assumed to be a "real bitch" and "very aggressive and pushy." "Everybody's always asking me about what kind of girl is she?" the woman on the recording says. "You know they have these whole preconceived ideas of [a] girl who gets to where Gloria is in life, what one has to do."
Steinem reacted to the clip, saying that what upset her most was the use of the word "bitch." "What I've come to understand lately is it's not always personal," she told Charlson. "Because I keep meeting women who I've heard all my life are bitchy and pushy and so on and so forth -- I meet them and they're nice, compassionate people. If you don't play your role, if you dare to aspire to something then you get [called a bitch] automatically, but it's hard for me to remember that."
Far too often, women are penalized for being seen as "pushy" or "bitchy." The idea that a woman can't make it to the top of her field while also being nice continually perpetuates sexism in the workplace. And, sadly, this isn't a new concept if Steinem was dealing with it nearly 45 years ago.
Watch the full video above.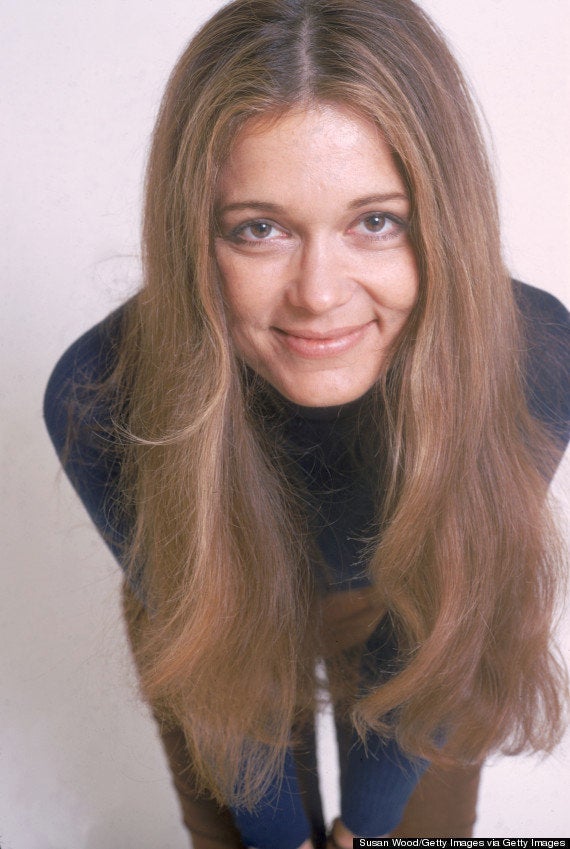 21 Ways Gloria Steinem Taught Us To Be Better Women
Popular in the Community