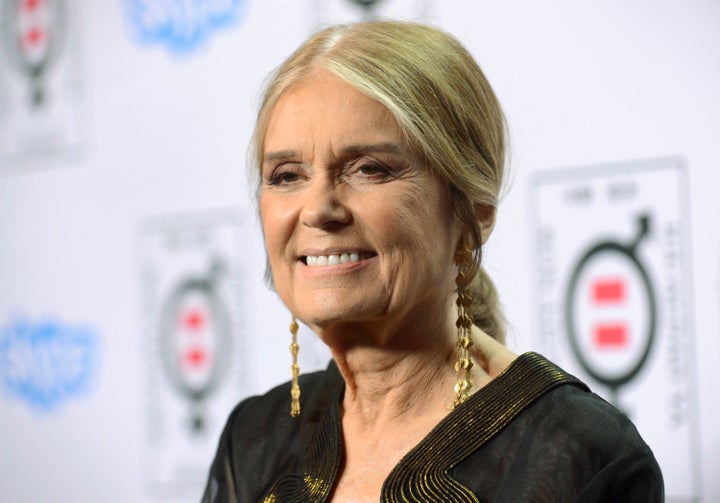 The march to promote women's rights, challenge racism and encourage inclusivity will take place in Washington, D.C. on Jan. 21, the day after President-elect Donald Trump is sworn into office.
The 82-year-old activist and writer will be co-chairing the event with civil rights activist and singer Harry Belafonte, organizers announced. Steinem said she was proud to participate in a statement on Wednesday:
I am proud to be one of thousands who will come to Washington to make clear that we will keep working for a democracy in which we are linked as human beings, not ranked by race or gender or class or any other label.
The Women's March on Washington will send a bold message to our new government on their first day in office, and to the world that women's rights are human rights. We stand together, recognizing that defending the most marginalized among us is defending all of us.
Steinem has been a vocal proponent of human rights for decades, helping to establish the National Women's Political Caucus in 1971, protesting against South African apartheid in 1984 and co-founding Choice USA, a nonprofit dedicated to promoting reproductive choice.
The march has over 70 partners, including Planned Parenthood, the NAACP and Amnesty International.
"Donald Trump's administration is a nightmare being manifested into an administration," organizer Linda Sarsour said during a press call earlier this month. "It's important we women show we are not afraid."
The march will begin at 10 a.m. on Jan. 21 near the U.S. Capitol at Independence Avenue and Third Street SW.
Popular in the Community