*Scroll down for photos.*
In a world and time where women with the title of heiress attached to their name spent their days on the social circuit and/or reclining on the recamier, Gloria Vanderbilt was both an anomaly and a creature of reinvention.
Vanderbilt began her career as an artist and eventually licensed her designs to Hallmark cards along with china and textiles (I still have her tulip print shower curtain and pillows from college days in a closet and can't bear to them go for some reason). A career in fashion followed as her namesake designer jeans became an iconic symbol of the eighties and soon her label and swan logo appeared on everything from sheets to shoes. She even wrote an erotic novel at the age of eighty-five which The New York Times noted, "may be the steamiest novel ever written by an octogenarian."
Much has been chronicled about Vanderbilt who has reinvented herself from heiress to painter to mother to actress to model to designer/businesswoman to writer. Perhaps the definitive -- and certainly the most visually stunning -- book to capture her incredible life is journalist and editor Wendy Goodman's The World of Gloria Vanderbilt (Abrams, 2010) published this past week (and written with Vanderbilt's full cooperation). Anderson Cooper wrote a fitting tribute in the book's forward.
Text continues below.
(Photos courtesy of Gloria Vanderbilt)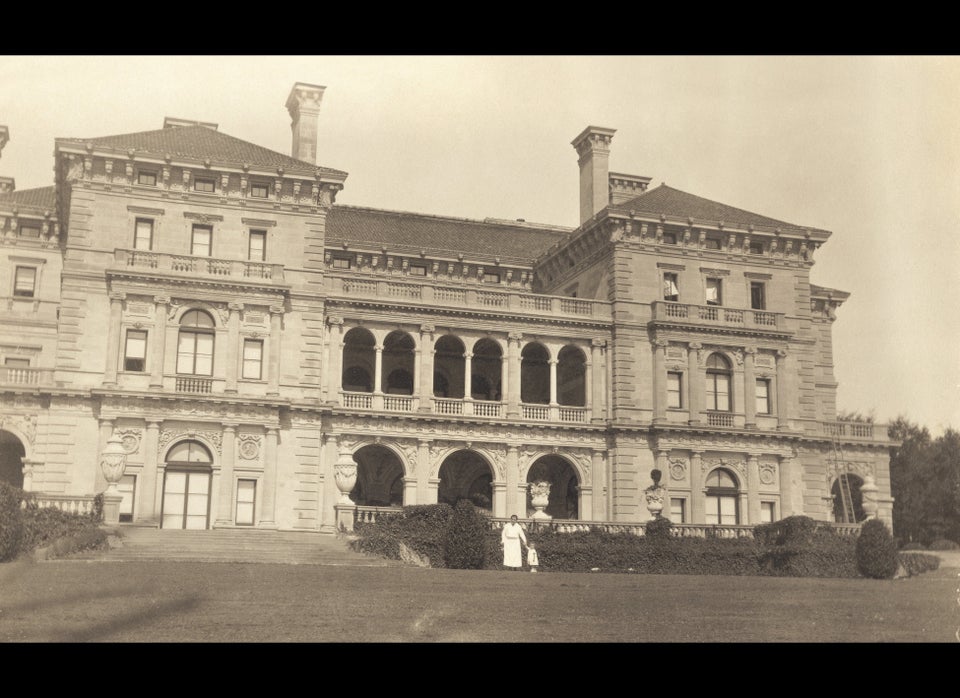 Filled with beautiful images of a rich, well-lived, often controversial and at times tragic family life coupled with her homes, fashions, designs, paintings and collages, it's a fascinating look into an incredible and unique life. The phrase "they don't make them like that anymore" certainly can apply to Gloria V.