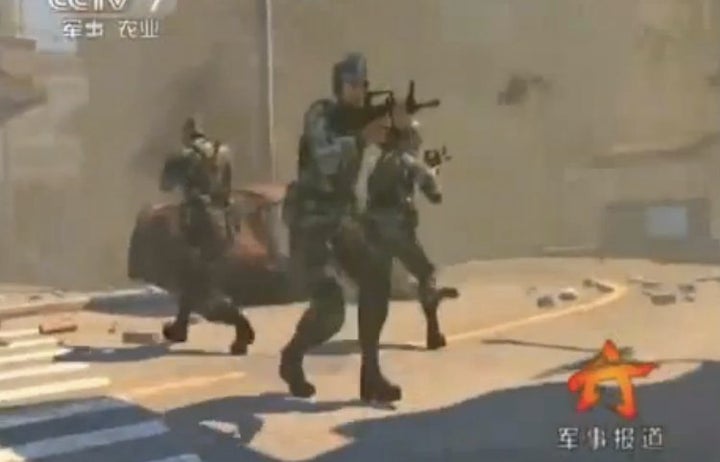 Its graphics are on par with Call of Duty, but Glorious Mission has a whole different perspective than what even the most experienced gamer might be used to.
That's right, developed by China's Giant Network Technology Co. and backed by the People's Liberation Army (P.L.A.) this first-person shooter paints U.S. soldiers as the enemy, according to WIred. Oddly enough, it's also supposed to be modeled after the U.S. Army-made shooter game America's Army.
While games like Homefront and the Call of Duty series have often poised Eastern Asian or Middle Eastern people as enemies without serious repercussions, some worry that this game leads to confusion between military thinking and simulation.
Amid Beijing's apparent enthusiasm for Glorious Mission, some observers warn of conflating real warfare with mere simulations. "The game content and the values embodied in military thinking … are very different," one Chinese Website warns. "Long-term use is not conducive to military education and training, and may even mislead officers and men."

It could be one of a thousand factors that misleads Chinese trainees into thinking America is destined to be China's enemy. And not just on digital battlefields.
Violent games such as these seem to increasingly stir controversy. In 2010, shortly following the release of Call of Duty: Black Ops, Cuban officials were apparently outraged at a sequence in which players "killed" Fidel Castro. However, Glorious Mission's military origins are a bit off-putting.
You can check out some clips from the game that were featured in a Chinese news report below.
Related
Popular in the Community