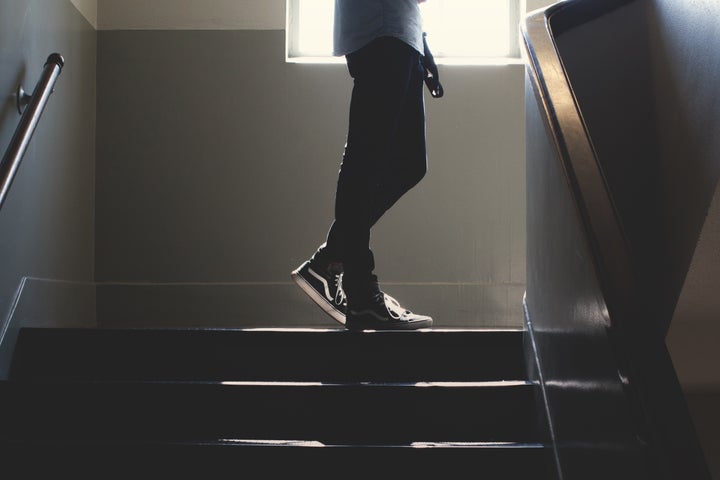 Returning from spring break marks the beginning of the end for both high school and college seniors. More important, it reveals a duality of realism reflecting both the best of times and, perhaps, the worst of times.
For high schoolers, senior spring offers a victory lap of sorts, cavorting and celebrating with some of the closest friends they'll ever have.
On the other hand, waiting for admission or having been accepted to a college while still stuck in high school can present challenges for young people and parents alike. As I wrote in "Already Gone," my sdnews.com piece about high school seniors, "That is the burden of more than a few 12th graders struggling to reconcile the increasingly incongruous tasks of finishing childhood and starting adulthood … making senior spring feel to them like, well, the duration of childhood all over again.
"'It's this slow build to college,' laments 18-year-old 'Sam.' 'Mom's crying, dad's yelling … and high school looks pointless.'"
Elizabeth Suneby, an author of books for children and teens, wrote in a 2014 blog post, "Even before the snow melts, crocus pop through the frozen ground, and temperatures rise, two simple words – senior spring – illicit [sic] a great big sigh of relief from high school seniors across the country. Some have already been accepted to colleges of their choice. While others are still waiting to hear, their college applications are long gone and grades to date have already been submitted. Whatever happens now, well, happens now. Instead of living for the future, senior spring is all about living in the moment."
As fulfilling as that moment may be, it is also fraught with potential risk – both physical (via poor decision-making) and emotional (when impending independence runs smack dab into responsibility to family and its rules). Barbara Green, Ph.D., a psychologist outside of Boston, described to me her work with families during this time as being oriented toward "keeping them from fraying at the seams."
Let's face it – change is hard. And the evolving renegotiation of relationships within families as one member prepares to leave the nest can exacerbate an already tense "détente" between parent and emerging adult.
What's the answer? Double down on communication.
On that point, Dr. Green posits that these relationships will benefit from "careful connection and elasticity." In other words, conversations and flexible thinking.
At Sam's house that translated into regular family meetings where everyone could air opinions and concerns.
In my book Reality Gap, I advise that, early on, parents can make a chart for decision-making. Individual choices – everything from bedtime to haircuts to appropriate attire – are sorted by "Yours" (child), "Ours" (parent and child) and "Mine" (parent). The idea is that, over time, healthy development will be marked by a migration of checkmarks from right to left with about-to-be newly minted high school graduates ready to make good, safe, healthy and legal decisions on their own. Youth development experts refer to this process as moving from an external to an internal locus of control.
Regardless, spring break, proms and graduation all offer memory-making, if markedly uncertain, times with friends who soon will depart for distant ports of call.
And the seniors in college?
For them, too, senior spring offers up a mix of emotions: reward, remorse, regret and responsibility.
The article by 2012 Harvard University senior Elizabeth C. Bloom, "The Myth of Senior Spring," speaks to the unfulfilled promise of the waning days of formal education. "In my dreams, I imagined it to be a time for carefree picnicking … and peaceful reflection. My professors would collectively cease to assign response papers and tests. The weather would be 80 degrees every day (rather than just two freak days). It would be the perfect end to my time at Harvard."
It turned out, in fact, to be something quite different.
Bloom writes of this time as a series of "false peaks" – pointing to an analog from her first- year outdoor program when what seemed to be the tops of mountain slopes were actually the bottoms of others. She says, "We think we have completed all major academic commitments, expecting to become masters of our own time. But we quickly discover there is always another hill to ascend … If we don't have jobs, we wonder why not; if we do, we ask whether we should have held out for others. We question the decisions – academic, social, and extracurricular – we made along the way. We worry about what we will do when we don't live minutes away from our peers, food, and work. This tumultuous process of self-reflection causes simultaneous buyer and seller's remorse in seniors."
More recently, University of Tampa senior James Plummer expressed similar misgivings about finishing college. In an email he told me, "I thought college would be a time for me to discover who I truly am and decide the course of the rest of my life. 'The college degree is the new high school diploma,' my father, who graduated high school in a time when only a handful of young people continued their formal education, told me. I hadn't a second thought about it. Yet now, after four years of college, my vision for life after graduation is anything but clear. What happens post-college is an open book, a daunting mystery … while also bursting with possibility.
"As a biology major with options galore, I find myself more often stressed about what I will be doing rather than how I will be doing. I'm still unsure what all my options are. I am hesitant to pursue opportunities because I know that walking through one door sometimes closes others. I worry about how to excel at whatever it is that I decide to do when instead maybe I should be thinking about what will make me as happy as possible. I wonder if I am thinking too far ahead or not far enough. I wonder if I'm thinking too hard or not hard enough. It's very difficult to decide."
Uncertainty indeed. That is the fault line in senior spring … and the demise of glory days.
Related
Popular in the Community