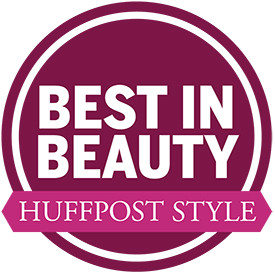 Of course, we have been obsessed with Weiss' seemingly flawless skin since she first gave us a sneak peek into her Top Shelf.
The first four Glossier products to roll out include a moisturizer, facial mist, balm and skin tint. Sold separately or as a complete set, they're made with soothing and hydrating ingredients such as aloe, rosewater and castor seed oil, which make them easy to integrate into your current skincare regimen.
Besides the non-fussy formulas, Glossier's neutral-colored packaging is pure and pretty. It packs a powerful punch when compared to the ostentatious labeling found on most beauty products.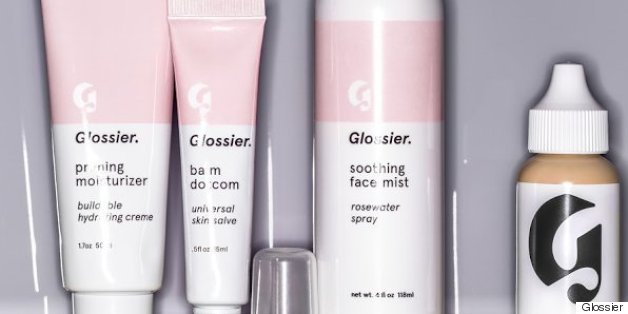 "As a girl who doesn't like wearing makeup (and often doesn't wear any), I'm a huge fan. It's super lightweight and makes my skin look dewy and refreshed. When I apply it, it doesn't leave a thick residue on my fingers and immediately after. I can put my face on a pillow and the tint doesn't rub off. While I was afraid that the medium shade would be too light, the formula is so thin that it blended into my skin seamlessly. But my favorite part has to be that you can put it on right after you moisturize and it doesn't streak or change consistencies." - Michelle Persad, Fashion Editor
"The delicate rose-y smell is what really revs me up, and for at least an hour, my face has a refreshing glow. I use about three spritzes with each use; I use it in the morning when I reach the office, during the midday slump and before I leave work. I keep it on my desk, as the bottle is too big for travel. I wouldn't say that my skin feels that different after use, but since my face can get dry in the winter, the spray acts as an additional layer of hydration." - Chanel Parks, Associate Editor
"In colder climes, my skin can become incredibly dry and flaky. So I reach for thick face creams to pack on the moisture. I was a bit skeptical about this product's hydrating capabilities, especially because it isn't as rich. But my mind was completely blown at how hydrated my face felt for an entire day. Plus, my skin's overall texture felt smoother and didn't appear as dull." - Dana Oliver, Executive Fashion and Beauty Editor
"This is another product that's great for in-between use. I wouldn't apply it in the morning because I have a day cream, but if I have some rough patches throughout the day, I can just slather some of this on. Plus, it's great for bedtime application. It's not a revolutionary item though, as it works just like Aquaphor. Still it's nice to know that Glossier cares about the ingredients in this product, like castor seed oil and cupuacau fruit extract, which is supposed to help the moisturizer last longer." - Chanel Parks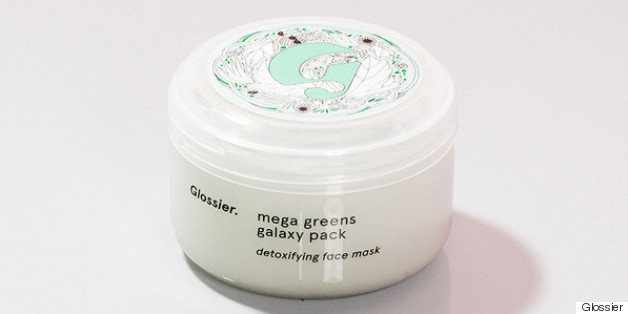 "This spinach extract, avocado oil and white clay-blended mask is one the newest Glossier products. I smoothed on the green-tinged product onto my damp skin, into a thin layer as instructed and allowed it to set for 20 minutes. There was no tingling sensation or tautness like with other facial masks. And once I rinsed it off, my pores were unclogged and my skin felt supple." - Dana Oliver
Rating: 4 out of 5. Glossier beauty products may not be highly innovative, but they offer pretty impressive results.
Glossier provided samples of their products for review purposes.
Related
Before You Go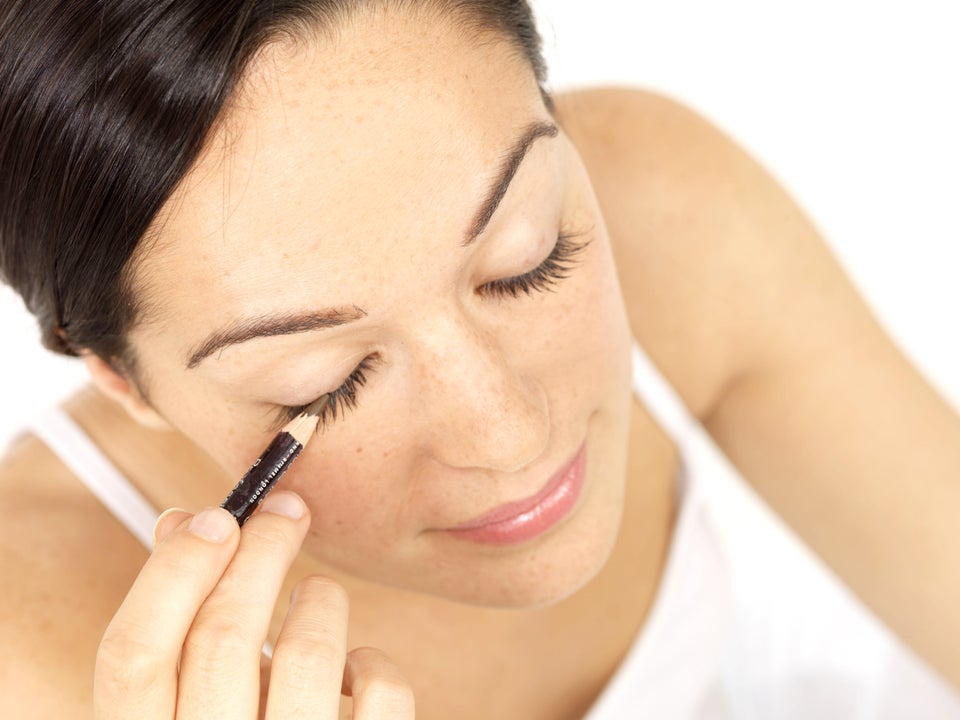 50 Beauty Tips