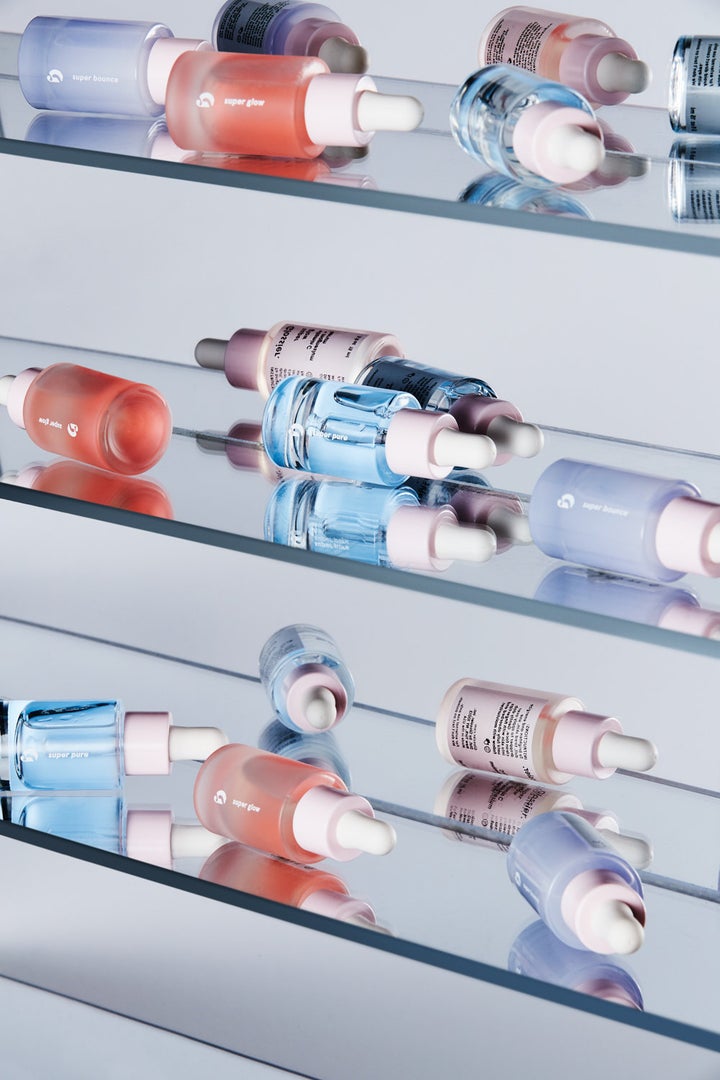 Everyone's favorite "cool girl" makeup and skincare brand, Glossier, launched The Supers Pack today. A series of three face serums, each caters to a specific need.
The brand touts each serum as a supplement for your face, and suggests that each serum be used as follows:
On days when skin feels dull and needs energy, like after pulling an all-nighter = Super Glow

When your skin is stressed, blotchy and breaking out = Super Pure

Feeling tight or dehydrated by high heat, blasting A/C, or a long flight = Super Bounce
Each serum is 0.5 fl. oz/15 mL and they has no scent, which differs from other Glossier products like the Milky Cleanser or Skin Tint, which have a slight perfume to them. The textures of each vary, with Super Bounce seeming to have the most viscosity. Super Pure and Super Glow are a bit more watery. Each serum feels very gentle and definitely leaves skin feeling softer.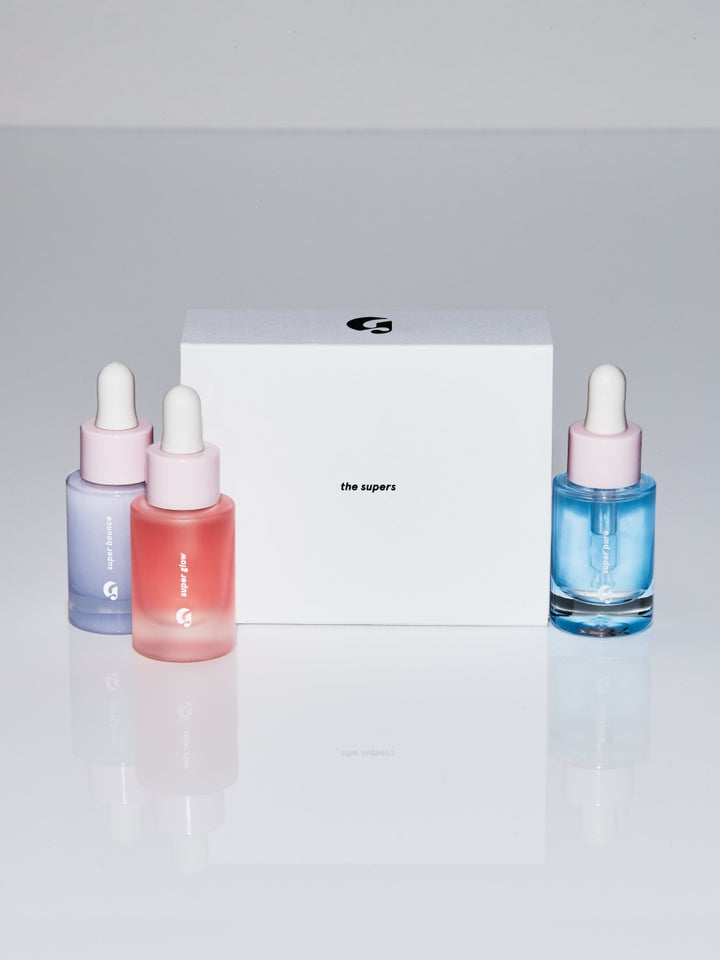 We noticed the most immediate change with Super Pure, which calms blotchy skin in the morning brilliantly.
As a whole, The Supers are not knock-your-socks off excellent, but for the $28 price tag, they're certainly a better alternative to other astronomically priced, bougie serums that offer the same results. (Though, other serums like Vichy's Aqualia Thermal Serum is a solid drugstore serum that costs $36 for 1.0 oz).
Glossier also offers a pack of all three Supers for $65, which is basically a steal because you save a whopping $19. If nothing else, we felt less meh with each of them on.
We'd recommend snagging one to throw in an overnight bag for your next trip. With the lovably 'grammable pink bubble-wrap bags they come in, you already have a carrying case and all.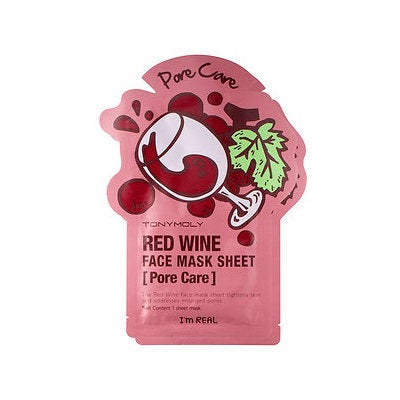 Editors' Picks: Face Sheet Masks