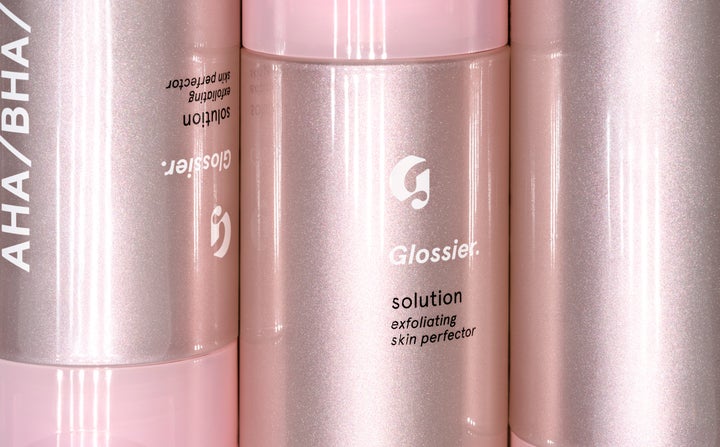 The glossy-faced, dewy-skinned experts at Glossier just dropped a new addition to the skincare-as-makeup retailer's collection that's perfect for blemish-prone faces.
Aptly named "Solution," this exfoliating skin perfector is Glossier's answer to breakouts. Though it is the brand's "most powerful formula yet," it's still surprisingly gentle for an exfoliator, using a light blend of acids to slough dead cells away rather than physical exfoliants like microbeads, grains and other harsh ingredients.
Instead, this concoction uses a combination of alpha hydroxy, beta hydroxy, and polyhydroxy acids that work together to break down the gluey bonds that stick dead skin cell to the healthy ones beneath them.
It's used like a toner ― after cleansing, and before moisturizing. With daily use, Solution promises smaller pores, fewer blackheads and blemishes, and reduced redness after four weeks, in addition to Glossier's signature smooth, glowing skin that the brand is known for.
Plus, like Glossier's other cult-beloved products, Solution is dermatologist-tested, paraben-free and cruelty-free. Try it yourself for only $24.
HuffPost may receive a share from purchases made via links on this page.