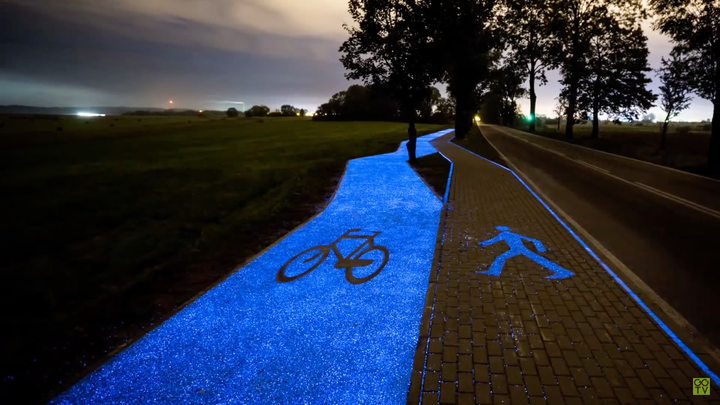 Poland is kicking the concept of a traditional bike trail to the curb.
On Sept. 23, the rural town of Lidzbark Warminski opened a short biking path that glows blue in the dark. Charging by day via the sun, the special section of trail is a new addition to a larger recreation path that leads up to Wielochowskie Lake.
European engineering company TPA sp. z o.o designed the technology that lights this segment of the bike path. The asphalt contains synthetic particles called "luminophores," which at night emit power captured from sunlight, creating the electric blue hue. TPA says the glow lasts up to 10 hours, according to Polish newspaper Gazeta Olsztyńska.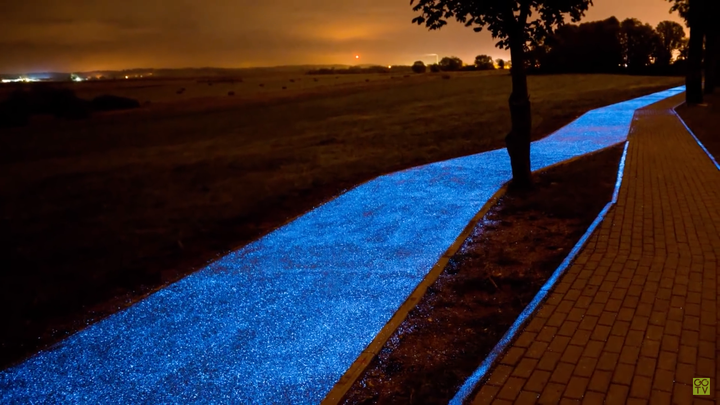 This segment of bike trail isn't just pretty; it's also supposed to be practical.
"We hope that the glowing bicycle path will help prevent bicycle and pedestrian accidents at night," Igor Ruttmar, TPA president and CEO, told ABC News. "It's a problem here in Poland, especially in the areas farther from the cities that are darker and more invisible in the night."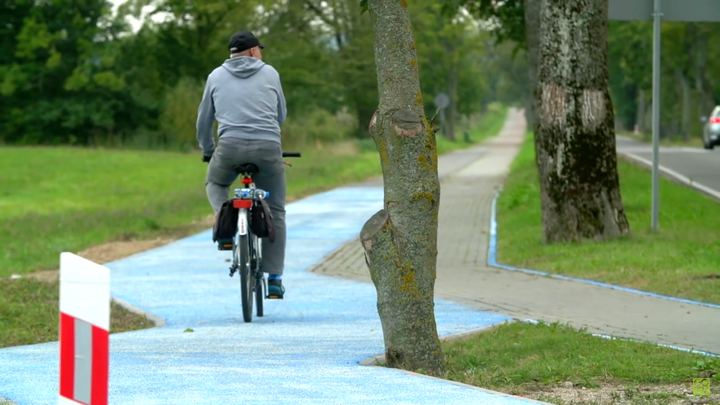 For now, only 328 feet of the bike path glows at night. Ruttmar told ABC News that TPA may expand the project.
"We want to test out this short section," he told the outlet. "See how it endures the winter and then create a plan to make it longer."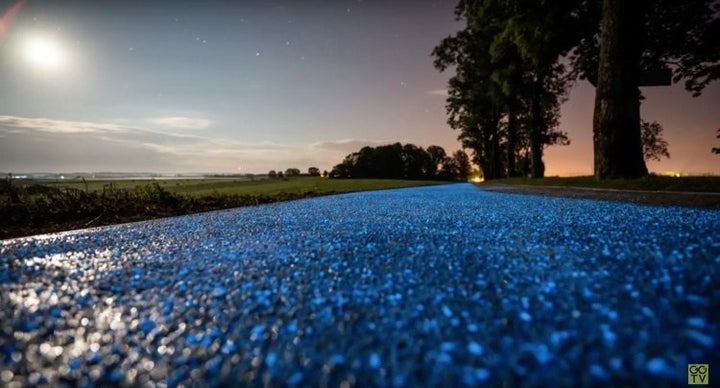 Other European nations have ventured down similar tracks. Daan Roosegaarde, a Dutch designer created a "Starry Night" bike trail, which was installed in 2014 in the town of Eindhoven, where Van Gogh lived for a few years.
And in 2013, Christ's Pieces Park in Cambridge, England, covered 1,614 square feet of path with a spray-on, glow-in-the-dark coating called "Starpath," made by the U.K.-based company Pro-Teq Surfacing.
It's enough to make any bike enthusiast beam.
Check out video of Poland's glowing bike trail:
Related
Before You Go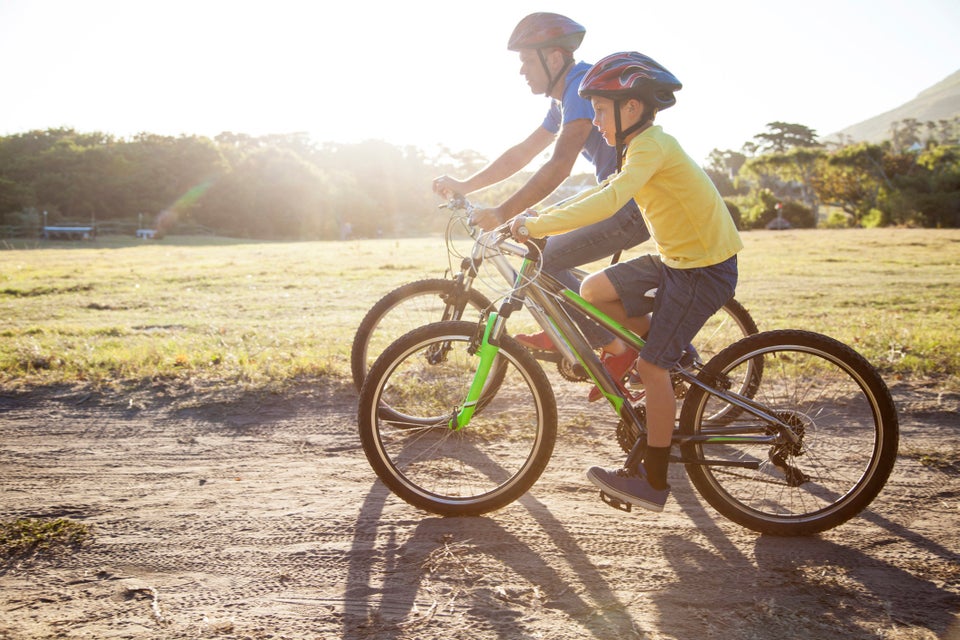 New York Tri-State Area Bike Trails