In Melbourne, Australia, a pop-up parlor is serving up vibrant scoops of glow in the dark ice creams that are dairy free and vegan.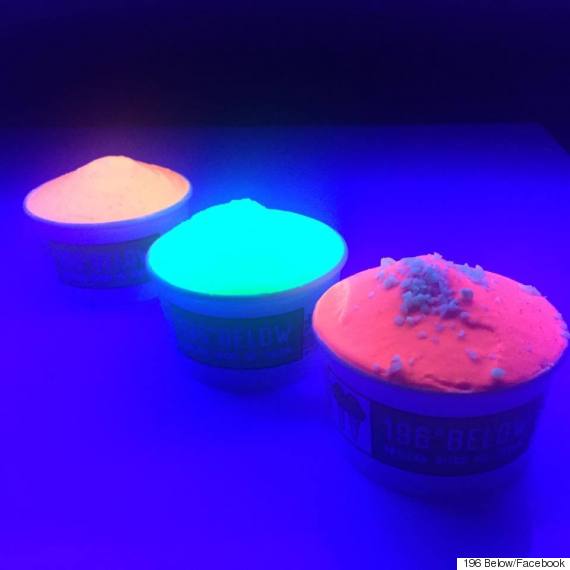 196 Below sells liquid nitrogen ice cream; their Neon Nitro Ice Cream is most exciting because it can be eaten at a rave, on an unlit street in the evening or underground in a dark cave.
The luminous ice cream comes in three flavors: Redskin (raspberry), pine-lime and mango passion fruit. A UV-reactive liquid food coloring, which has been certified by the TGA, Australia's Therapeutic Goods Administration, is what provides the treat with its glow. It sells for $8.50 a serving and, despite its power plant vibe, is free of preservatives.
Steve Felice, 196 Below's co-owner, came up with idea, inspired by his adolescent days as a raver. "I used to be a dance party child in the 1990s and early 2000s and I used to make party clothes out of neon material," he told the Daily Mail. Groovy!