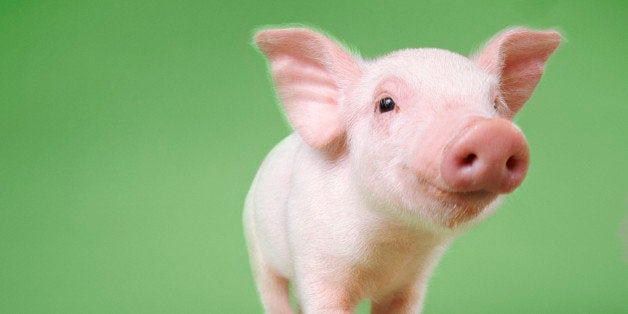 A group of scientists from South China Agricultural University were able to do this by injecting fluorescent protein from jellyfish DNA into pig embryos, thus creating the green-glowing pigs.
Dr. Stefan Moisyadi, a UH Manoa bioscientist with the Institute for Biological Research, says, for example, that this technique could benefit people who suffer with the rare blood-clotting disease hemophilia. "We can make [blood-clotting] enzymes a lot cheaper in animals rather than a factory that will cost millions of dollars to build," Moisyadi said in a press release.
In the video below, the scientists in southern China show off their result by turning off the lights and shining a black light over the piglets. They are placed in a container to limit their movement.
Related
Before You Go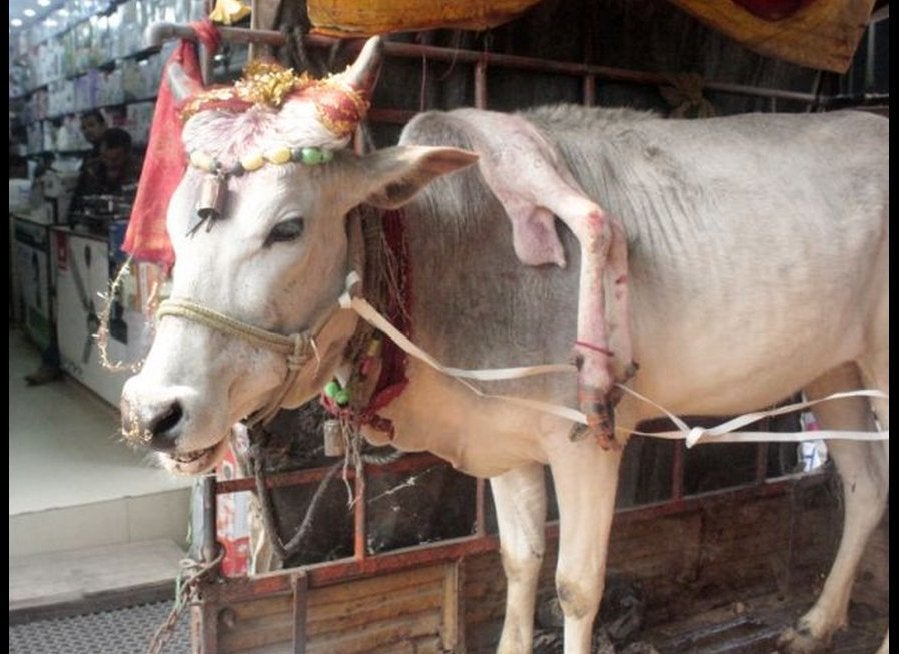 Two-headed animals and other bizarre creatures