With the start of a new year comes freshly updated Pinterest boards, high hopes of upping our DIY game and a teeny streak of narcissism that we'll one day build something to knock the socks off of our guests. At the top of our list: This incredible glow-in-the-dark table.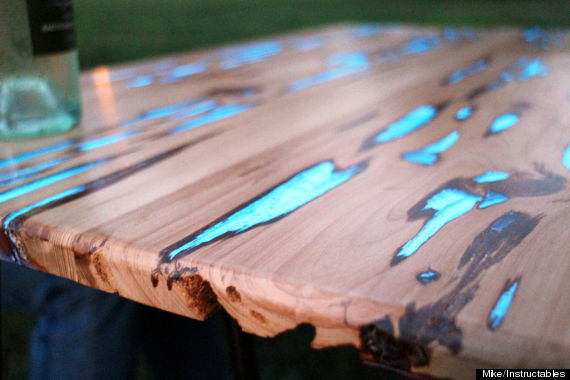 Mike Warren, writer and Community Manager at Instructables.com, created the table, and it might just be the most beautiful piece of furniture we've ever seen.
So maybe it isn't a project for DIY novices. Warren is somewhat of a pro at this, according to his bio, which says that he likes to "hack, circuit-bend, and modify everyday items into awesome new things."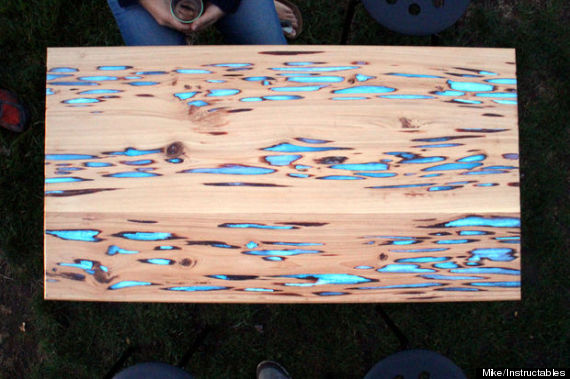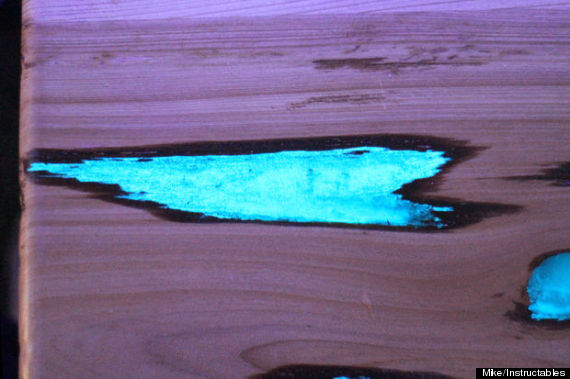 For the rest of us, there's a 25-step guide on how to make the "glow table," which is constructed out of Pecky Cypress wood, glued and clamped together, and a photoluminescent powder mix that makes certain parts of it glow.
Check out Warren's time-lapse video above to see exactly how it's done.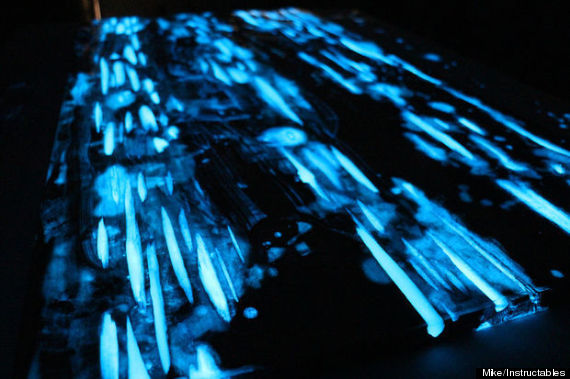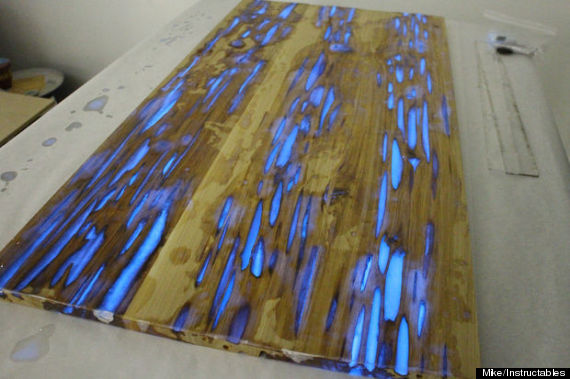 Before You Go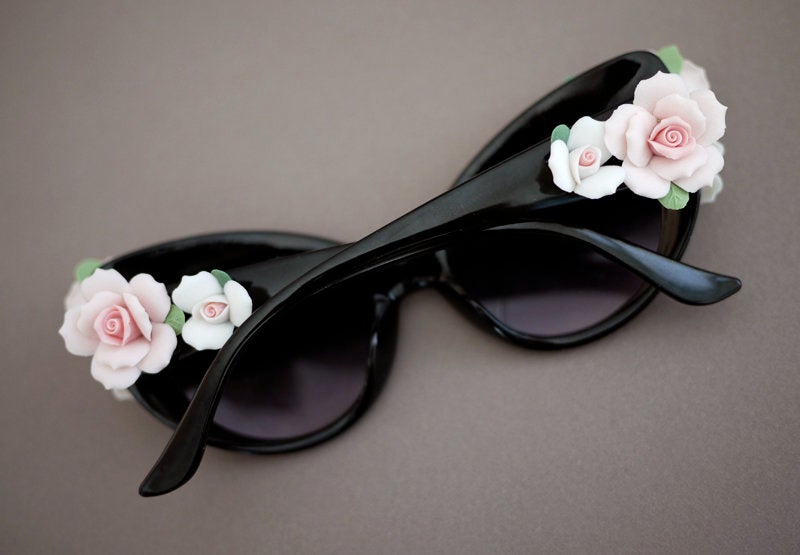 Stylish DIY Christmas Gifts