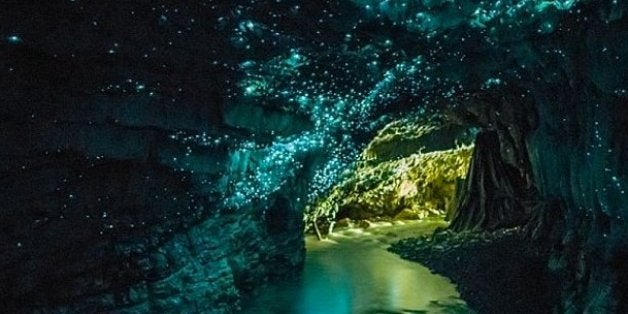 Imagine you're floating on a small wooden boat through a damp cave. It's completely dark inside, save for dots of light from the bodies of a thousand teensy blue insects. Their electric-looking selves create a Milky Way of color above your head.
No, you're not dreaming. You're in Waitomo, New Zealand.
On today's tours of Waitomo, you'll float through 250 meters of majestic caverns: the Catacombs (an entrance to the cave network), the Banquet Chamber (where olden-day visitors gathered for meals), and the Cathedral (where famous choirs have performed, due to its killer acoustics). You'll finish with a glimmering finale in the Glowworm Grotto, which feels like another universe entirely.
Related
Before You Go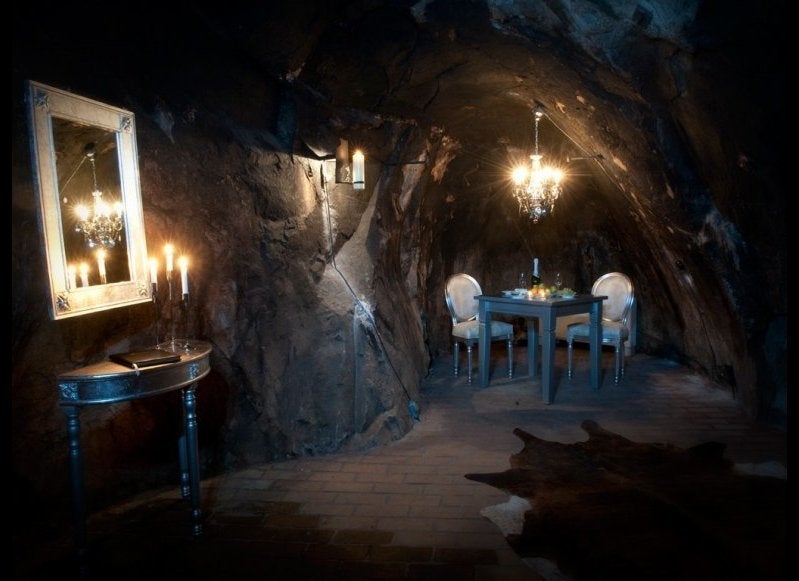 Stunning Cave Hotels