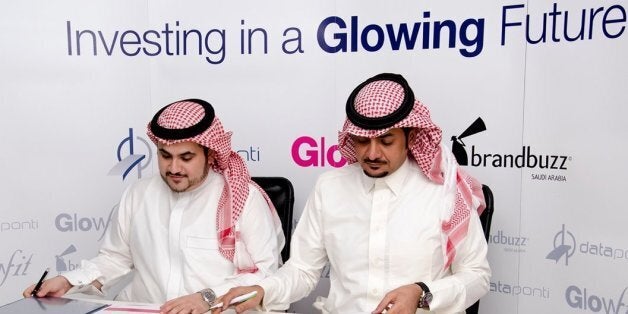 More than a third of Saudi Arabian women are unemployed compared to just 6% of males; three quarters of those unemployed women have a college degree. Saudi Arabia's highly educated and untapped human resource costed the world's largest oil producer approximately $1.5 billion last year, according to Khalid Alkhudair, the co-founder of Glowork, a startup which finds women jobs.
"Unemployment is very unsustainable for the government," Alkhudair explained. "It pays 2,000 Saudi Riyals or $800 a month to anyone unemployed."
Founded in 2011, Glowork matches women with jobs by creating opportunities in sectors previously inaccessible to females. So far it has put over 3,000 women in the workplace, and found work-from-home jobs for 500 women.
Glowork today announced an acquisition from SAS Holding, a Saudi company which is investing around $16 million (60 million Saudi riyals) in the startup over the next few years – a sizeable investment for the region. SAS Holding will take a 51% share in Glowork, dividing remaining equity between founders Alkhudair, Jamal Almansour and Khalid Alsaleh.
"As a male I had a huge problem finding a job when I came back to Saudi after graduating and my sister had an even bigger issue finding an opportunity — and she's smarter than I am," Alkhudair recalled. "I was very curious to understand why there was a problem with unemployment."
While 52% of university graduates in Saudi Arabia are women according to the U.N., segregation laws and historical precedents often prevent the Kingdom's abundance of educated females from finding jobs. In addition, the cost of child care and transportation issues – women are not allowed to drive in the country – further inhibit female employment. Glowork aims to overcome these obstacles by creating new positions and giving those in rural areas access to work-from-home opportunities.
"We entered into companies that didn't have women and convinced them to employ females," said Alkhudair. "We also work with the government on policies – previously only men were working in lingerie stores so we worked with them on planning how that would phase out."
As a private/public partner to the Saudi Arabian Ministry of Labor, Glowork acquired the Ministry's database of 1.6 million unemployed women, and now earns a commission every time it finds a job for one of those registered women. To ensure the new employee's job is sustained, Glowork accepts payment from the government in installments every three, six, and 12 months rather than an upfront fee.
A 2012 Global Gender Gap Report by the world Economic Forum ranked Saudi Arabia among four countries which have made the key investments in women's education but have not removed barriers to women's participation in the workforce and are thus not seeing returns on investments in one half of their human capital.
"It's not because there's a lack of jobs or employees do not want to hire women," Alkhudair said. "It's because some women don't know how to find employers, and employers don't know how to find employees."
Alkhudair presented a scenario where a job-seeking female tries to drop off her CV. A security guard explains she cannot enter the all-male office, so she leaves her CV with him – her resumé never makes its way to HR.
"This is a time of change and there's a market for female employment," Alkhudair said. "In the next three years, there will be a big fight in the Kingdom for female employment." Indeed, Glowork's first career fair attracted over 17,000 female job seekers, and resulted in 500 women being hired.
While a $16 million investment may not be startling for Silicon Valley, it's further sign of a developing startup ecosystem for the region. As catalogued in Christopher M. Schroeder's book, Startup Rising: The Startup Revolution Remaking the Middle East, small-scale investment occurs regularly but larger funds are more rare.
"Certainly there are lots of people funding angel rounds; there's always been private equity," Schroeder told me in an interview last month. "Now I think there's a huge need for the Series A round."
Glowork recently opened an office in Jordan, and will soon be expanding into the Gulf state of Oman. Glowork anticipates the investment will grow it from 10 employees to 150 in the next few years, although Alkhudair maintains the company will retain its social focus.
"The model will be replicated across the region very soon," Alkhudair assured. And although it's very telling that government-allied change is being led by a man, Glowork's success is a small step in the right direction.
Before You Go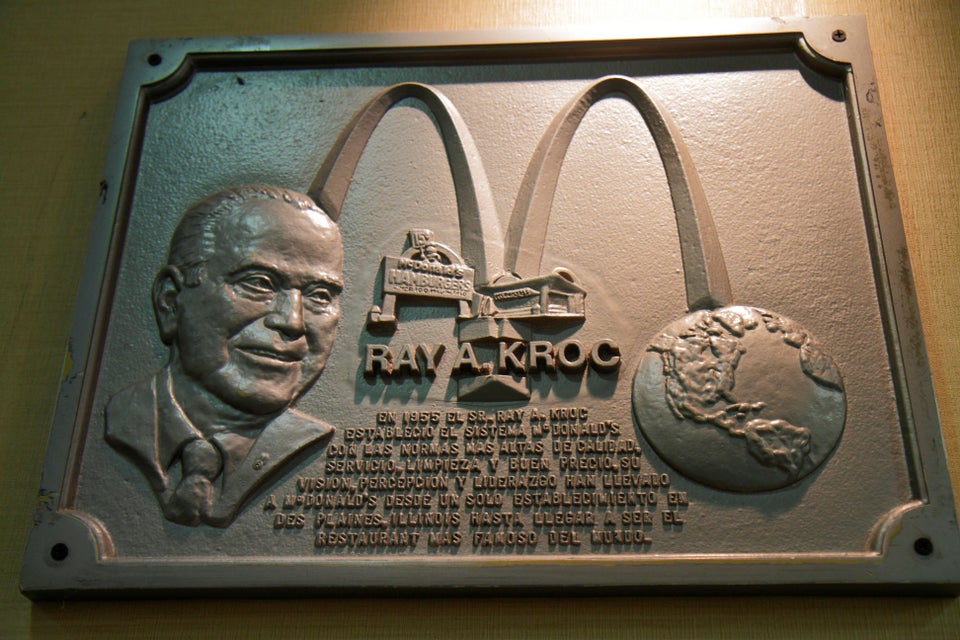 Famous Founders Who Got A Late Start: Inc.
Popular in the Community