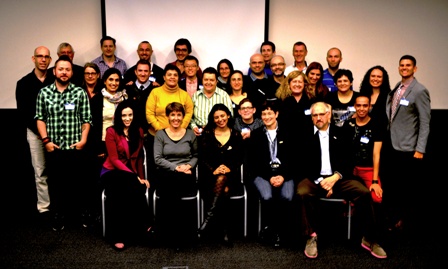 In late June in Buenos Aires, the U.S.'s leading LGBT (lesbian, gay, bisexual, and transgender) youth and education advocacy group, GLSEN (Gay, Lesbian and Straight Education Network), and UNESCO hosted a historic convening of groups from 20 countries to discuss cutting-edge research and activism that supports the lives of LGBT youth in K-12 schools globally.
A gathering of the most innovative leaders on LGBT youth education, the convening harnessed ideas for creating the first Global Network Combating Homophobic and Transphobic Prejudice and Violence in Schools.
Although most of GLSEN's work has been focused domestically in the United States, they have historically provided technical assistance to NGOs and university faculty in other countries regarding best practices both in researching school climate issues and in developing programs to prevent and curtail bullying and violence in schools. GLSEN was a natural leader to bring us together to build this new global network.
A Teacher's Seat at the Global Table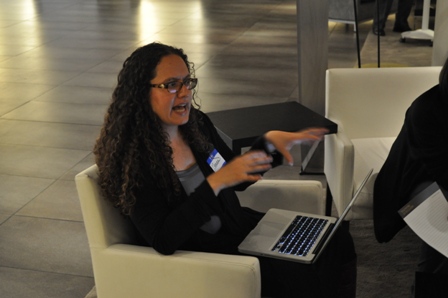 It's not often that a feminist queer teacher of color such as me gets to sit at the same table with the world's leading activists and researchers on safe schools. As the only secondary school teacher present at the convening, I came to the table as someone who has held multiple roles supporting not just LGBT youth but LGBT teachers locally, nationally, and globally for the past 16 years of my career.
Situated at the intersection of the feminist, queer, and safe schools movements, the work I do in schools can sometimes feel isolated and removed from the very movements that inform my everyday teacher-activism.
Yet I knew I was not alone in this work when I heard Marcos Nascimento from Brazil's Latin American Center on Sexuality and Human Rights (Centro Latino-Americano em Sexualidade e Direitos Humanos, or CLAM) in Rio de Janeiro describe his center's teacher trainings, which address not only gender and sexuality but race and class. Given Brazil's multiracial society, CLAM's teacher trainings acknowledge the links that exist between varying institutional oppressions, creating strong support for students' complex realities and the diverse contexts in which they live.
Combating homophobia and transphobia cannot be addressed using the same approaches globally, however. Finn Reygan of the University of KwaZulu-Natal in South Africa spoke about needing to create interventions that reflect the widely different contexts that we all work in. He warned:
We cannot assume that the outcome is going to be what the West has already achieved; it's erroneous to believe that the process is going to be the same and that the outcome is going to be the same. On the surface, our work may look the same or even be statistically the same, but we are all in different social and historical realities and are coming from very different worldviews about gender and sexual minorities.
If teachers are the original multi-issue activists, then taking care of our queer youth will need to be sensitive to culture and identity, history and language, politics and change.
Collaborations Across the Academy, Activism, and Education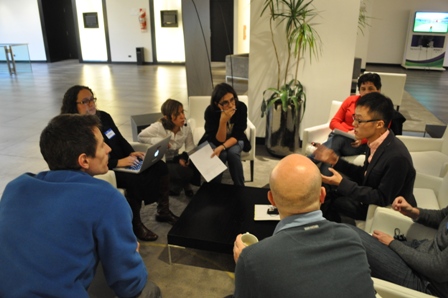 It excited me to hear Eliza Byard, GLSEN's executive director, emphasize in her welcoming remarks the importance of global collaboration:
We can support the collaboration of the groups in this room into a truly robust network of research, advocacy, and practice that will inform and drive progress in our own countries and contribute to the national dialogue happening today.
During the course of our convening, I saw evidence of strong collaborations already happening across research and activism in exciting ways. For example, Vincent Tang from Aibai in China described a pilot program in Beijing that will bring LGBT-inclusive sex education to both primary and secondary schools. Collaborating with university professors, Aibai is designing a program that will, among other pressing topics, acknowledge LGBT parents as part of discussions with children and teens.
When I think of collaborating with those I met at the convening, I am inspired by Roberto Paez from the Coalition of Youth for Sex Education and Sexual Health (Coalición de Jóvenes por la Educación y la Salud Sexual, or COJESS) in Mexico. His emphasis on youth activism in creating safe schools is critical for this work to succeed. Indeed, during the interviews I had with Mexico City's high school students, I learned over and over again how essential it is to include young people in designing the schools they want and deserve.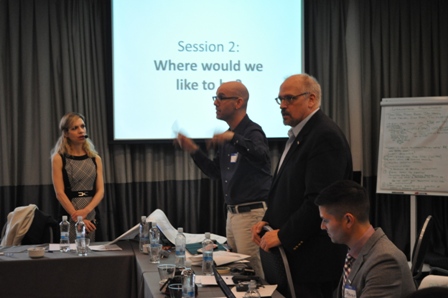 In moving our work forward, the groups that gathered in Buenos Aires will need to shape public opinion and become the thought leaders that other social justice movements look and respond to in their own work. Within the safe schools movement itself, we cannot continue to work in silos as activists and researchers; we must work together and expand our network beyond 20 countries to 100 and more.
Our research must also situate itself in global comparative contexts that create opportunities for collaborations between teachers, activists, and researchers. Written in a language that everyday people working in schools and NGOs can understand, this new research will need to have culturally appropriate evidence that speaks to local conditions.
In addition, we need to create inclusive and enumerated education policies and curricula that we share across our global network, mobilizing not only educators but policymakers for international accountability on antidiscrimination policies along lines of sexual orientation and gender identity.
In two to three years, our network will have potentially completed a global survey on LGBT youth issues in schools and published our findings in a major journal or book.
As an educator, I want to make sure that this research makes it into the hands of teachers and not just tenure-granting administrators or politicians. Every day, it will be teachers who will be doing the groundwork, and we need as much evidence to support our activism as universities and lawmakers do.
Practical resources for teachers are also needed. I'm reminded of the conversations I had with teachers during my Fulbright research in Mexico, who would repeatedly tell me that LGBT resources in English were of no use to their work. I am excited to share with them that Spanish-language LGBT youth videos now exist from Todo Mejora, which is the It Gets Better of Chile. These videos will go a long way toward igniting discussions with young people across Latin America.
As someone who works to bridge the silos between the work of activists, academics, and educators in schools, I believe that collaborating across the groups we gathered in Buenos Aires will result in the creation of innovative practices. I am looking forward to leveraging the energy of our historic convening to inspire an even more mobilized global network for change in schools today.
Groups represented at the convening included Accept LGBT Cyprus (Cyprus), Aibai Culture & Education Center (China), BeLonG To (Ireland), Coalición de Jóvenes por la Educación y la Salud Sexual (Mexico), Equipo María Rachid (Argentina), Federación Argentina LGBT (Argentina), GALE (the Netherlands), Gay and Lesbian Memory in Action (South Africa), Hoshen (Israel), Informational Center Legebitra (Slovenia), Institute of Social Studies of Erasmus University (the Netherlands), Kampania przeciw Homofobii (Poland), KAOS GL (Turkey), Centro Latino-Americano em Sexualidade e Direitos Humanos (Brazil), Safe Schools Coalition Victoria (Australia), T6 Cooperativa (Italy), Teachers College, Columbia University (U.S.A.), Todo Mejora (Chile), UQAM (Canada), University of KwaZulu-Natal (South Africa), and the University of New England (Australia).
Related
Popular in the Community