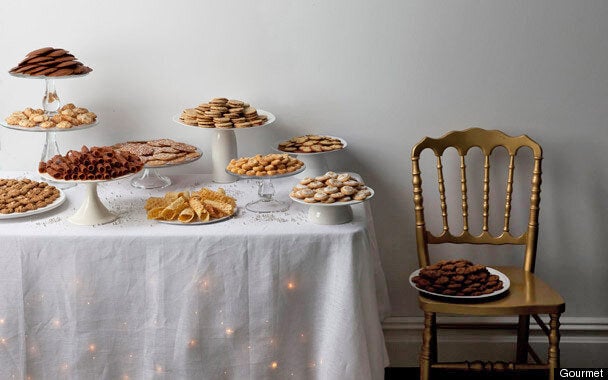 In my family, the arrival of English toffee on the scene means but one thing: Christmas is on the horizon. So, with December upon us and all of my Christmas shopping ahead of me, I thought I'd show you an easy way to make a sure-fire, allergy-free crowd-pleaser. It makes a great gift for teachers, friends and family.
English Toffee with Sprinkles
- 1 c sugar - 3 tsp vanilla powdered rice milk, sifted - 1/8 tsp salt - 2 1/4 tsp canola oil - 2 tsp. Water - 1/2 tsp. Vanilla extract - 1/4 c gluten, dairy, soy, nut-free semi-sweet chocolate chips
Line a baking sheet with parchment paper and set aside. Pour the sugar into a saucepan with a heavy bottom and sift the vanilla rice milk powder over the top. Stir in the oil and the water. Heat the sugar mixture over medium high heat, stirring until the mixture turns the color of caramel and a candy thermometer inserted in the mixture registers 285 degrees. Remove the sugar from the heat and stir in the vanilla -- be careful. It will spatter. Immediately pour the sugar onto the parchment paper and top with the chocolate chips. When the chips begin to soften, spread them over the top with a butter knife or spatula. Sprinkle the chocolate with sprinkles. Let the toffee cool completely and then break into pieces. Store in an air tight container in the refrigerator until it is gone.