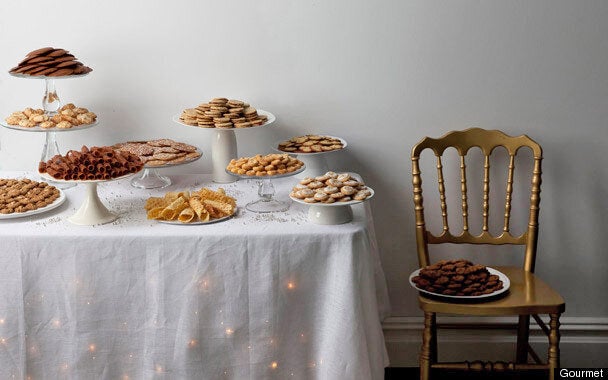 Have you thought about Thanksgiving yet? I think about it all the time. It's looming just three weeks away, and I am really sweating it out. In fact, I woke up last night in the middle of the night, shook my husband awake and asked: "How are we going to fit 14 people in our dining room?!" He didn't have a great answer, so I laid awake thinking about a seating chart and where to find an additional table and chairs that would fit in our NYC digs.
The good news is that I only have to worry about the logistics this year. Fortunately, my friends know how particular I am when it comes to entertaining, so they therefore welcome my tradition of sending out recipes a month in advance for a Turkey Day Potluck. As neurotic as this sounds, I actually think that this practice sets a casual tone for the day. Everyone shows up with a dish, and we serve them family-style rather than plated. It's nice and less formal this way.
Anyway, this leaves me to make a supplemental dessert and figure out the table conundrum. This year not only will I bring along my own wheat and egg allergies, but we will have a dairy allergic guest at the table with us, too. In other words, dessert is a no-brainer for me! I'm thrilled. I'll be able to accommodate everyone, and it just means going into my recipe box.
Not too long ago, I asked people on Twitter to send me new ideas for cookie flavors, and the recipe that I am sharing today evolved out of that conversation. My favorite suggestion just happened to be harvest-y and Autumnal, the perfect flavor combination for your Thanksgiving dinner. So, if you are anything like me and want to lighten your load for the big holiday, send out your recipes today (including this one) and call a party rental store to sort out the rest.
Gluten, Dairy, Soy, Nut and Egg-Free Cranberry Orange Cookies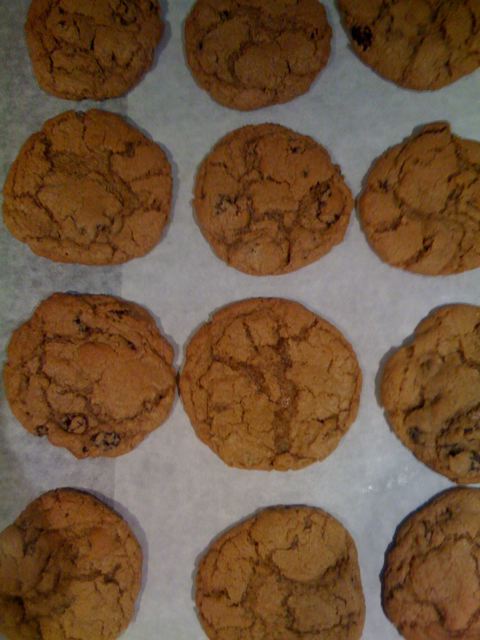 2 1/4 cups Gluten-Free baking blend (Authentic Foods and Bob's Red Mill make nice blends)
1 teaspoon baking soda
1 teaspoon baking powder
1 teaspoon salt
1 teaspoon Xanthan gum
1 cup organic palm fruit oil shortening
3/4 cup dark brown sugar
3/4 cup granulated sugar
2 tablespoons ground flax seed meal
6 tablespoons water
1 teaspoon orange extract
zest of 1 large orange
1 1/2 cups dried cranberries
Preheat the oven to 350 degrees and line two baking sheets with parchment paper. Set them aside.
In a large mixing bowl, whisk together the gluten-free flour blend, the baking soda, the baking powder, the salt and the Xanthan gum. Set the mix aside. In the bowl of a stand mixer, cream together the palm fruit oil shortening, the brown sugar and the granulated sugar until they are light and fluffy. While the shortening and sugars are creaming, mix together the flax seed meal and the water in a small bowl. Stop the mixer, scrape down the sides and then add in the flax seed mixture, the orange extract and the orange zest. Beat the batter again until it is thoroughly incorporated. Scrape down the sides again. Pour in the dry ingredients and stir on low until they are completely mixed in. Remove the bowl from the mixer and fold in the dried cranberries.
Drop the batter by rounded tablespoons, 2-inches apart, on the prepared baking sheets. Bake for 10-12 minutes or until the edges are just golden. Remove from the oven and cool for 10 minutes on the baking sheets. Remove the cookies to a cooling rack to cool completely.
Serve immediately or store in airtight containers for 3-5 days. These also freeze well and can be frozen in airtight containers for up to three months.
Makes about 3 dozen cookies