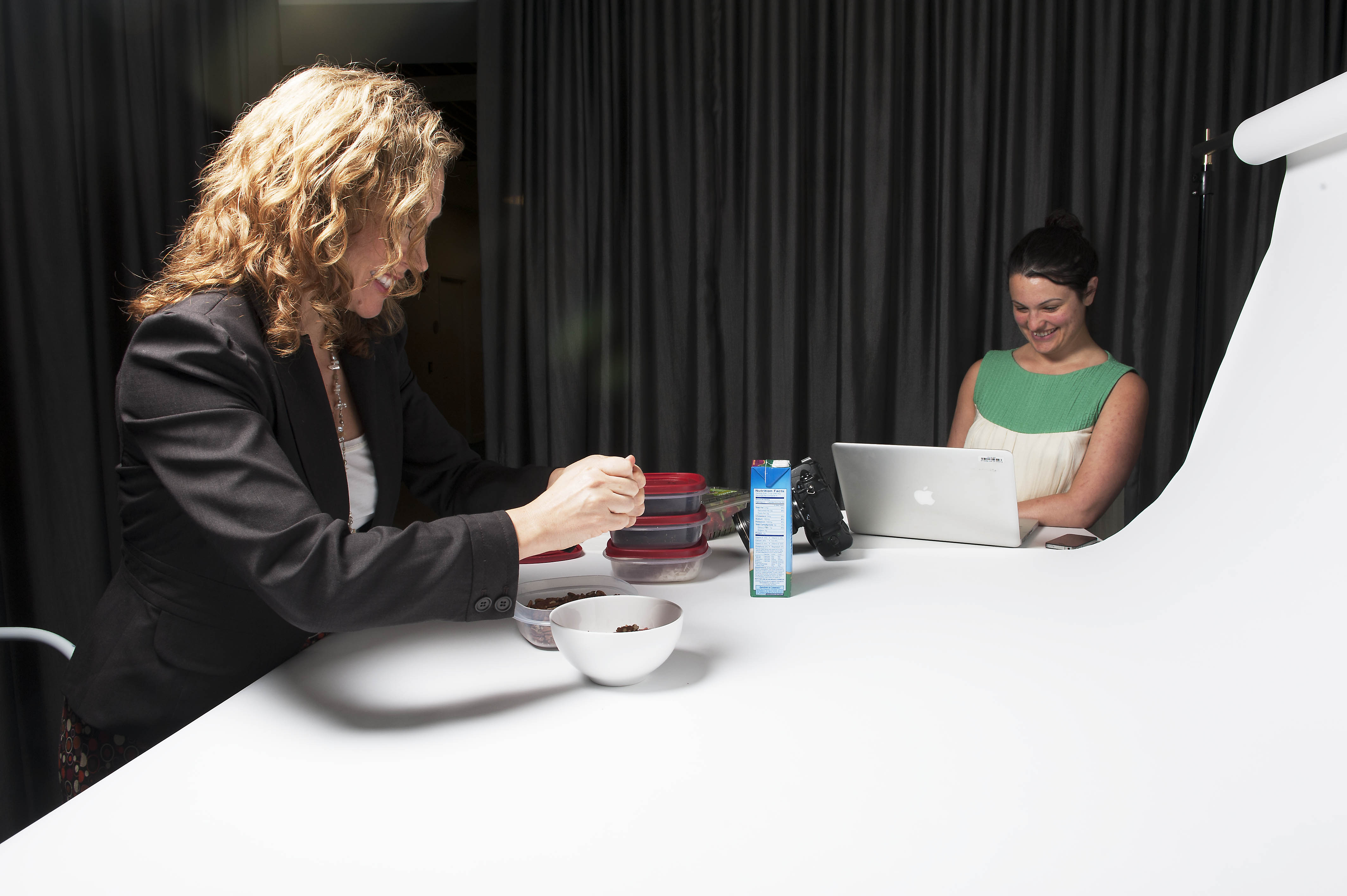 Behind the scenes during the shoot (Damon Dahlen/The Huffington Post)
I came up with this fast, healthy, grain-free breakfast solution mostly out of desperation. In my rush to get out the door every morning, I kept missing "the most important meal of the day," and by midmorning, I'd be dragging.
On the days I did manage to throw together a healthy breakfast, I would wind up late because the preparation and clean-up efforts were just too time consuming.
The other problem: As a gluten-free gal (I've been off the stuff for more than 20 years now), I found it challenging to create satisfying, no-cook breakfasts that were nutrition-packed and not full of starches.
This "quick-trick snack stack" has turned out be be my savior. The name was inspired by Dr. Seuss's Fox In Sox ("First, I'll make a quick trick brick stack. Then I'll make a quick trick block stack..."), which makes it a hit with kids and grownups alike.
I now eat some version of this for breakfast almost every work day, and I'll sometimes also have it for a snack if I have to go more than a few hours without refueling.
It's basically just fruit, nuts, coconut and seeds with some milk-type stuff poured over the top, but it eats conveniently like cold cereal -- without all the refined grains and sugars.
And because all the ingredients are pre-loaded into stackable, easy-access storage containers, you can put this meal together in assembly-line fashion in about two minutes flat (about the same time it would take to make a bagel or toast).
Just grab a bin, open it, toss or sprinkle the ingredient into your bowl, close the bin, restack and repeat. There are no bags or twist-ties or boxes or odd canisters to mess with, so the whole thing goes super fast.
Because this combination is so packed with whole-food nutrition (including phytonutrients, proteins, healthy fats and fiber) and is a relatively low-glycemic index meal, I don't get hungry for hours after eating it. Mid-afternoon cravings (a frequent complaint among those who breakfast on cereals, bagels, pastries and toast) are a thing of the past.
And the best part: You can make this recipe uniquely your own, choosing the ingredients you like and that sit well with you.
Try varying your choices with the seasons (think apples and walnuts in the fall, berries and almonds in the summer) so you never get bored. You can experiment with other fun ingredients (like a dash of cinnamon, nutmeg, cardamom or ginger, or even a sprinkling of granola) to suit your fancy.
Give it a try and let me know what you think! And tell us, what's your healthy, high-speed breakfast?
Related
Before You Go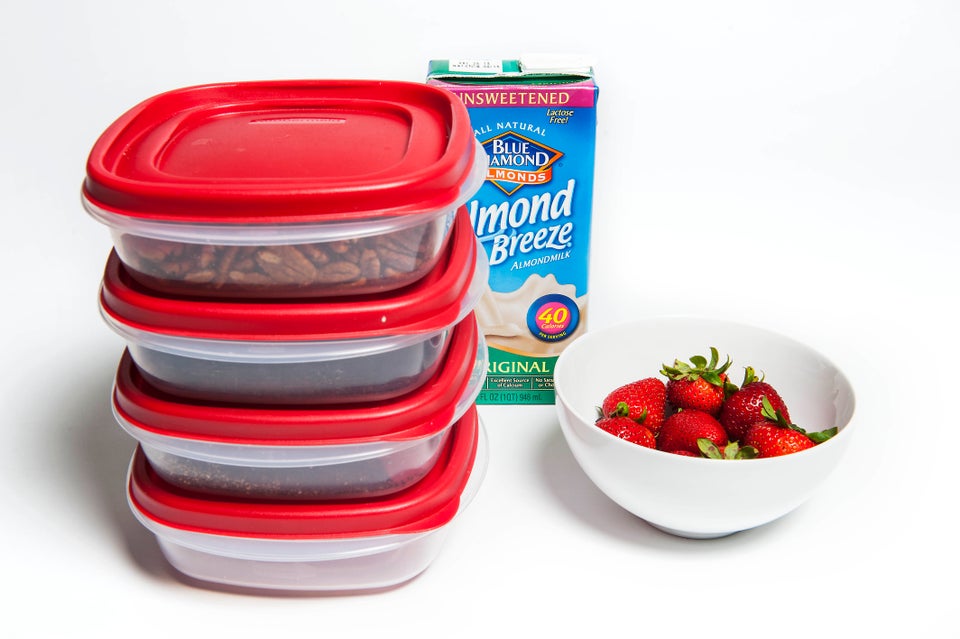 'Quick-Trick Snack Stack' Breakfast