I personally believe that the Crock Pot is the best invention known to man. This Barbecue pulled chicken recipe is so good, your family and friends will never know that it is gluten free!
Crock pot liner (for easy clean up);
4 boneless, skinless chicken breasts;
1/2 bottle BBQ sauce (Sweet Baby Ray's brand is what I use since it is gluten free)
1/2 cup of brown sugar
Instructions:
1. Place crock pot liner inside crock pot.
2. Cook raw chicken in crock pot on HIGH HEAT for 3 hours (covered).
3. Remove chicken from crock pot onto plate and drain excess juices from crock pot.
4. Shred chicken with 2 forks and transfer back into crock pot.
5. In a heavy bowl, mix 1/2 bottle of BBQ sauce and 1/2 cup of brown sugar. Mix well until brown sugar is mixed into BBQ sauce.
6. Pour sauce over chicken and mix in well. Continue cooking on high for 30 minutes (covered), or until done.
7. Enjoy!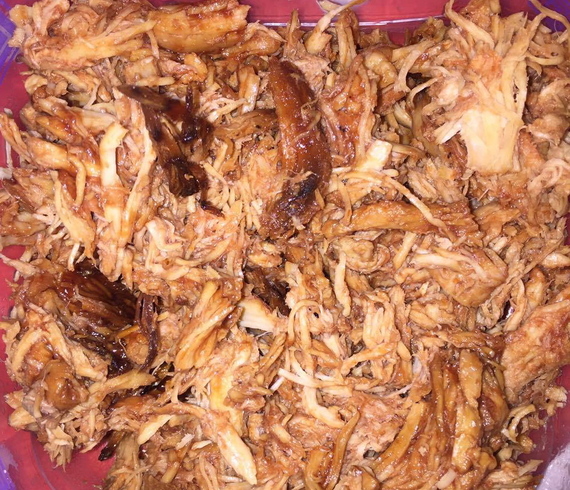 Follow Arielle on Instagram: www.instagram.com/glutenfreegalpal/