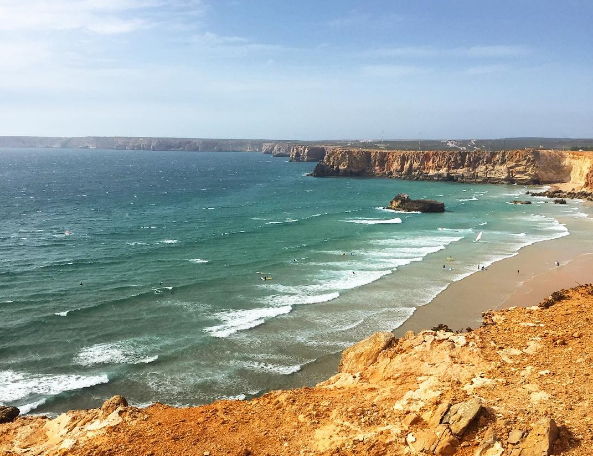 Traveling with celiac disease can be a real adventure in and of itself. If you've read some of my posts before, you'll know that I have documented my trips to Brazil and Mexico as a gluten free traveler. While being an adventurer with celiac disease is by no means easy, it is certainly doable. If anything, I have learned that it's actually pretty astounding how much easier it is to be gluten free abroad than here in the U.S.
This summer I had the trip of a lifetime road tripping the coast of Spain up through Portugal with my boyfriend. We saw amazing beaches, natural reserves, and of course- some of Spain's gluten free gems!
When I first visited Spain it was almost six years ago, as an international student studying abroad. Being that I was centrally based in Madrid, I had the opportunity to explore the country fairly extensively, and sample the incredible cuisine. Patatas bravas, jamón ibérico, paella, and of course beer; the choices were endless and delicious! However, this was years before my celiac diagnosis and I wasn't sure what the gluten free landscape in Spain actually looked like nowadays.
Thankfully, and much to my surprise, Spain is one of the most gluten free countries I have visited. First of all, everyone knows what celiac disease is in Spain. I never once had to explain myself. In Spain the concept of "gluten free" did not exist separately from celiac disease. Meaning, instead of gluten free being seen as a dietary choice it was viewed as a treatment for a disease.
This alone was cause for rejoice! But beyond this heightened awareness and understanding, I found that a majority of the establishments providing gluten free options actually had a separate preparation area to prevent any possible cross contamination. How brilliant!
Between the separate prep stations and the abundant knowledge, I constantly found myself asking, "Why can't the U.S. do this too?" Needless to say it was incredible.
We also encountered many 100% gluten free restaurants in Spain. Since I only eat in 100% gluten free restaurants, this was beyond amazing! One of the spots we visited in Barcelona was Gula Sana, a charming cafe that served the most delicious gluten free empanadas and cakes I have ever had.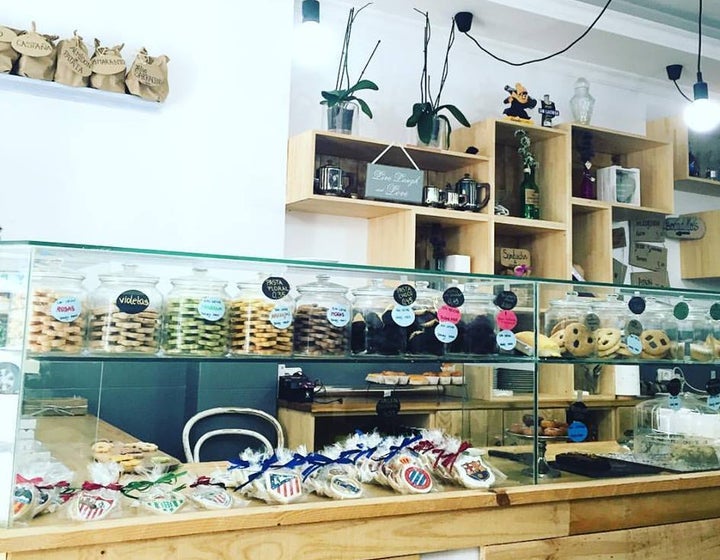 We also visited a 100% gluten free restaurant in Marbella called Celicioso. I assume that the name is a mash up of "delicioso" meaning delicious, and "celiac" but I'm not sure. All I know is that it really was delicioso!
Celicioso was like an oasis by the time we got to it. We had driven about three days already, and after living on fruits and meats and cheeses, I felt like I had hit the jackpot. It was an amazing restaurant with fresh squeezed juices, home made desserts, pastas, burgers, sandwiches, salads- everything really. I would fly back just to eat there again.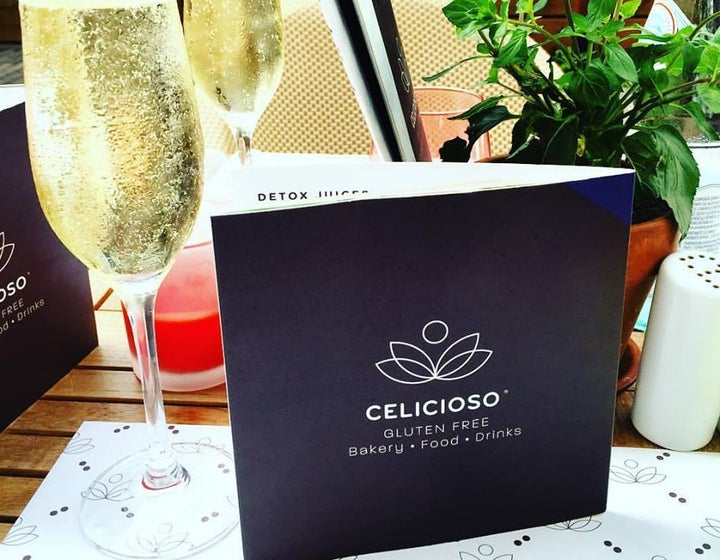 Unfortunately, once we crossed the border in to Portugal we did not have the same gluten free experience. However, we made due with what we could find in grocery stores and it worked out perfectly. Having gluten free picnics with the views we had was definitely worth it and made up for the lack of gluten free restaurants.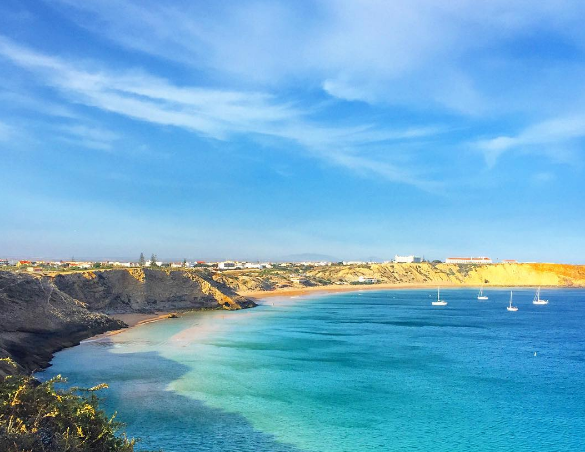 If you have celiac disease, a gluten allergy/intolerance, or for anyone who just prefers to eat gluten free, I can say that Spain will be a real treat.
Please feel free to share your travel experiences with me at hannah.crane@nyu.edu or in the comments below.
***Disclaimer: All opinions presented are my own. I was not paid to endorse any party mentioned in this article. ***