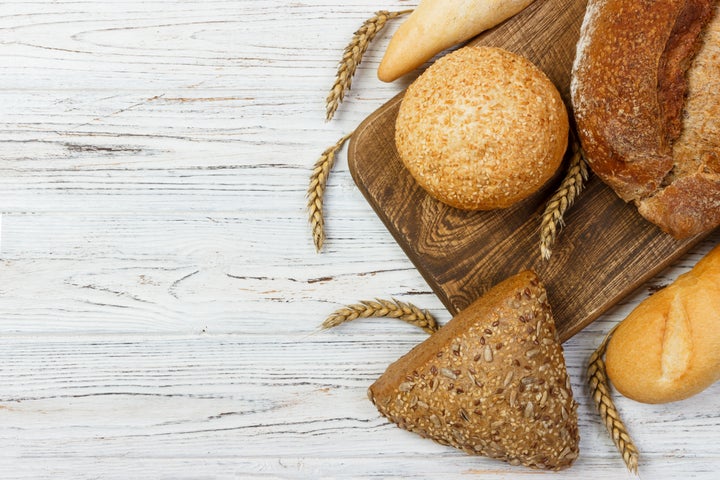 Can you trust your gluten-free label? Not often enough.
A surprising number of foods — from cookies to salads to sauces — are misbranded as gluten-free when they contain ingredients not permitted under that label by the Food and Drug Administration, according to dietitian Tricia Thompson, founder of the advocacy group Gluten Free Watchdog.
For instance, Thompson has identified supposed gluten-free products containing barley malt (barley is a gluten-containing grain), sauces with wheat-based soy sauce and cookies with spelt (a wheat flour).
"There is so much misunderstanding out there," Thompson told HuffPost. "The store selling [that] cookie initially and mistakenly responded that spelt is a grain but not wheat." (It turned out that the cookie did not contain spelt, and that the label itself was wrong, which is another problem in itself.)
Mislabeling is so pervasive that in August 2017, Gluten Free Watchdog filed a citizen petition with the FDA. The petition, coauthored by Thompson and attorney Kaki Schmidt, asks the regulator to allow direct, electronic consumer reporting of deceptive labels and to routinely issue warning letters to companies violating gluten-free rules. In the last two years, Gluten Free Watchdog said it has reported over 30 mislabeled products that violate FDA regulations.
"Sometimes I feel like I'm screaming into the wind," said Thompson, who had been on the phone with a manufacturer until 9 p.m. the night before. "I'm exhausted from talking to so many manufacturers and trying to educate them."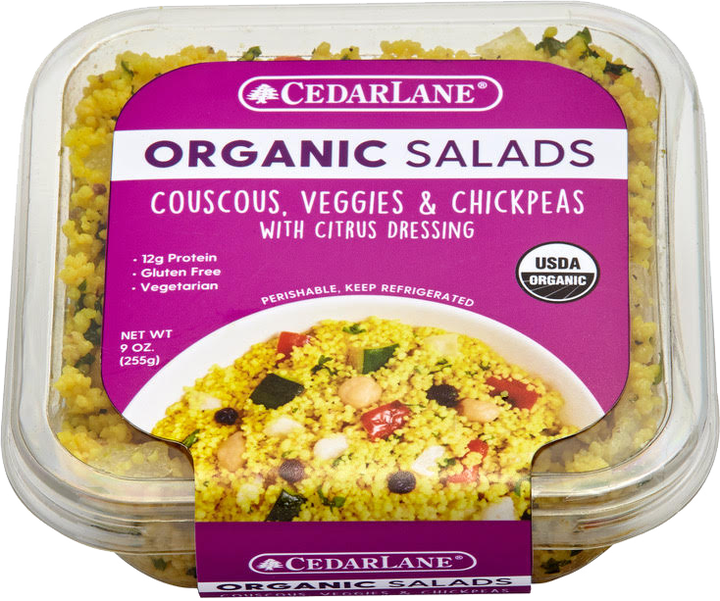 Take the case of couscous, a semolina wheat-based grain. Cedarlane Foods, established in 1981 by Robert Atalla, offers a popular gluten-free line carried in supermarkets across the United States. Its organic salad line includes a product labeled gluten-free that contains couscous, veggies, chickpeas and a citrus dressing.
"I emailed and spoke with the company four or five times in late August," said Thompson. "At first they informed me by email that their ingredients were classified information. In our final phone conversation they confirmed that indeed, their couscous was made from wheat." Though the company promised to contact the FDA and recall the nearly 600 cases in the marketplace, Thompson said she hasn't received confirmation. Cedarlane Foods didn't respond to HuffPost's request for comment.
Misbranding can have serious consequences for 3 million people in the U.S. who have celiac disease, an autoimmune illness triggered by gluten, the protein found in wheat, rye and barley. The only cure is a gluten-free diet. An additional 18 million Americans may have gluten sensitivity, a less-serious condition in which gluten gives rise to symptoms ranging from bloating and nausea to brain fog and joint pain.
The gluten-free diet is now so popular, said pediatric gastroenterologist Alessio Fasano of Massachusetts General Hospital, "that it presents a unique business opportunity. I believe manufacturers are making mistakes simply because they haven't done the homework to educate themselves."
Fasano is especially concerned because studies show that up to 40 percent of celiac sufferers on a gluten-free diet may be inadvertently exposed to gluten, often due to contamination from other products. "The gluten-free diet is not the panacea we once thought," he said. "Too many on this diet still have intestinal inflammation."
Chef Myron's soy sauce, for example, contains water, soybeans, wheat and salt. "The verbiage on their gallon jugs, which are used widely in the food service industry, state that the wheat has been processed to allow this food to meet the FDA requirements for a gluten-free food," Thompson said.
Indeed, according to Chef Myron's explanatory statement, the fermentation process breaks down gluten so that "the trace remaining is less than ten parts per million." Chef Myron's salesperson Alyssa Baleno confirmed this to HuffPost.
But Thompson said the FDA does not allow any wheat-based soy sauce to be labeled gluten-free. Period.
"In order to make the gluten-free claim the manufacturer of the soy sauce would have to make sure all the ingredients meet the definition of gluten-free before fermentation," Thompson said the FDA clarified to her in 2017. She said testing of fermented or hydrolyzed foods is less reliable than for products with intact gluten.
Also of concern are claims by purveyors of wheat-based sourdough breads that the sourdough starter has hydrolyzed and therefore has "neutralized" the gluten.
A 2011 study followed six patients with celiac disease for 60 days, and found that those eating baked goods made from wheat flour that had been hydrolyzed by sourdough lactobacilli and fungal enzymes did not have symptoms or intestinal inflammation. To make the bread, however, the flour had to be "supplemented with gluten-free structuring agents."
This is not the case with commercial sourdough breads, said Thompson, who has had three artisanal sourdough breads tested. A product must be below 20 parts per million to be labeled gluten-free, and the breads she tested (PurBread, Leaven Bread and Dan the Baker Sourdough) ran as high as 100,000 ppm.
The good news, said Thompson, is that the FDA has responded to her emails, noting that they take food labeling issues very seriously and that they would like to meet with her.
"The FDA would never approve an insulin substitute that had intrinsic danger to diabetics," said Fasano. "A gluten-free diet is for celiacs what insulin is for diabetics. The FDA has to approach this issue with the same stringency."
A representative from the FDA sent HuffPost a statement on the matter:
"Last year, the FDA released a sampling assessment of food products labeled 'gluten free' and found that 99.5 percent were in compliance with FDA's requirements that such foods have less than 20 ppm of gluten. The finding indicates that there is likely to be a high rate of compliance with FDA's gluten-free labeling requirements. The Celiac Disease Foundation continues to recommend that people with celiac disease check the ingredients list. Gluten-containing ingredients include wheat, barley, rye, malt and Brewer's yeast."
This article has been updated to include a statement from the FDA.