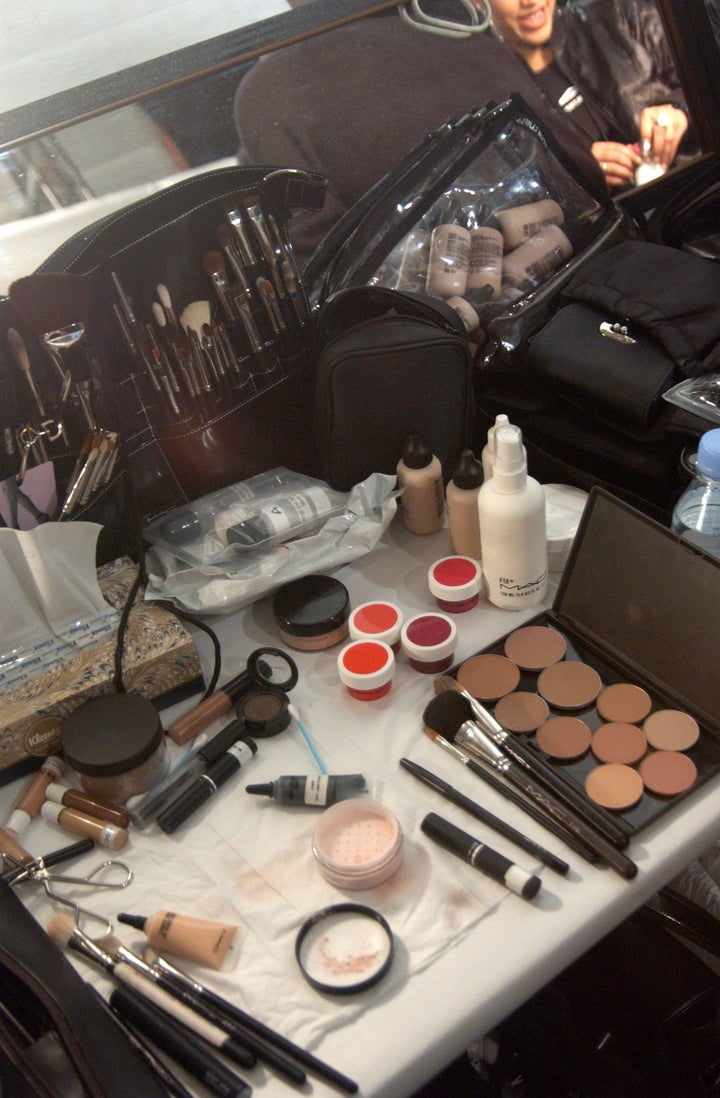 At a nail salon in Palm Desert, CA, recently, I struck up a conversation with an elegant woman sitting adjacent. She was in her sixties and, within a few minutes, had steered the conversation to the subject of her celiac disease, the genetic disorder that affects at least 1 in 133 Americans. Finding quality makeup was an issue she told me. When I shared that my makeup company lists its gluten-free products on our website she beamed with delight. In beauty nowadays it's often what's excised from a product that really matters to consumers. At Hourglass, we're always looking to remove hazardous chemicals, including parabens, phthalates and sulfates, from as many of our products as possible. Gluten is also on our hit list.
Wheat extracts regularly occur in lipstick, foundation and mascara to condition the skin or help bind a product. But with increasing numbers of people discovering they are gluten intolerant, it makes sense to source substitutes for wheat, barley and rye extracts. This way we can make our cosmetics palatable for everyone. Now we have a slew of gluten-free options in our line-up, including a primer, a foundation, a bronzer, a mascara and a lip gloss, and are looking to expand their number. In a similar vein, our makeup brushes feature only synthetic Takelon bristles -- ideal for those who suffer from allergies to animal hair.
The prevailing wisdom is that gluten molecules in cosmetics are too large to permeate the skin, yet we unwittingly ingest our makeup, especially eye and lip products--evidence enough for me. According to the Celiac Disease Foundation, a national non-profit group, "Even small amounts of ingested gluten can affect those with celiac disease and cause health problems." If you're gluten intolerant, or have any of the skin problems associated with the condition, it makes sense to go entirely gluten-free. Approach products containing vitamin E with caution, as the vitamin may have been derived from wheat germ oil.
What we put on our skin can impact our health just as much as, if not more than, what we put in our mouths. Gluten-free beauty is still a burgeoning field, and one I imagine we will be seeing more of. You're more likely to find g-free products at eco-conscious retailers or specialty websites. But beauty aficionadas might be pleased to learn that brands including Hourglass, Lavanila and hair line Alterna have gluten-free offerings at Sephora. And that they no longer need to compromise on top-notch beauty products.
Related