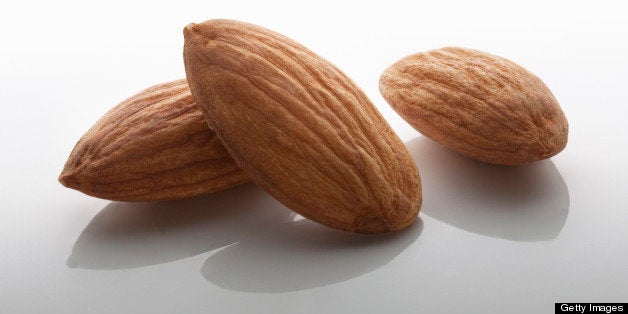 Gluten intolerance and sensitivities are on the rise, and while no one fully understand why this is happening, the fact is that the only way those affected can prevent the annoying GI symptoms, like gas, bloating and diarrhea, is to avoid gluten.
That's easier said than done because gluten is a type of protein found in all forms of wheat (durum, semolina, spelt, kamut, einkorn and faro), barley, rye and triticale. (Oats are naturally gluten-free but because they're generally processed in wheat facilities, they can be cross-contaminated.) But gluten is also used in many other products, from seasonings and sauces to soups, soymilk, salad dressings and cold cuts.
According to the Celiac Disease Foundation, one in 133 has celiac disease, which is an autoimmune disorder, but many more individuals are gluten-sensitive and they too need to avoid gluten.
A recent survey by Packaged Facts found that 18 percent of consumers have bought foods marketed as "gluten-free" in the past 30 days. And the main reason they're buying them is for the nutritional and health benefits that shoppers believe that these foods provide.
But many shoppers don't realize that "gluten-free" doesn't always equal "good for me." In fact, some gluten-free products are high in calories, loaded with added sugars or are often rich in heart-unhealthy saturated fats. I've had clients go on "gluten-free" diets to lose weight and wound up gaining weight from all the "gluten-free" goodies they were eating.
Snack bars are the leading category of gluten-free foods, accounting for about 15 percent of total gluten-free sales, while crackers and salty snacks represent about 12 percent of sales, explains Larry Finkel of MarketResearch.com. To help ensure that the gluten-free snacks you're shopping for won't blow your diet, here's a list of some of my favorite gluten-free snacks.
1. Fresh Fruit and Veggies
The snacks we should all be eating more of -- fruits and veggies -- are naturally gluten-free. Just 1 percent of adults make their daily quota for fruit and vegetable servings, according to the Produce for Better Health Foundation's State of the Plate report. Foods labeled as "gluten-free" are primarily grain-based products and most of us are already meeting our target servings for that food group. A serving of fruit has about 60 calories and at least 2 grams of fiber and veggies have just 25 calories and filling fiber in each serving. Everyone needs to eat more fruits and vegetables and because they're low in calories, but their water content and fiber make them filling, they'll help with weight management.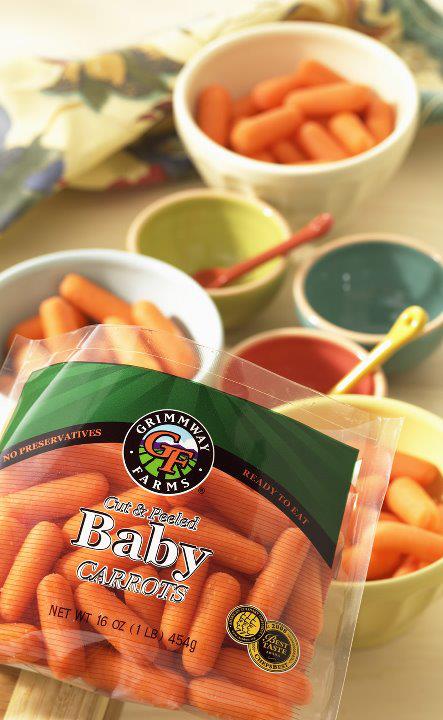 2. Nuts
Nuts are naturally gluten-free (although some flavored snack nuts may contain gluten) and reams of research shows that nuts help individuals maintain a healthy weight and provide heart-health benefits. In-shell pistachios are one of my favorite choices because they taste great and have 6 grams of protein (as much as a medium egg) and 3 grams of fiber per servings (49 nuts). I also like that because you have to peel each nut, they're a more mindful choice that also helps stop you from overeating.
3. Kind Bars Nuts and Spices Bars
These snack bars use a combination of natural ingredients in their products to make satisfying snack bars that deliver a lot of protein and fiber but keep total calories in check and added sugars to a minimum. The Kind Nuts and Spices bars provide about 200 calories, 6 grams protein, 3+ grams fiber and up to 5 grams sugar.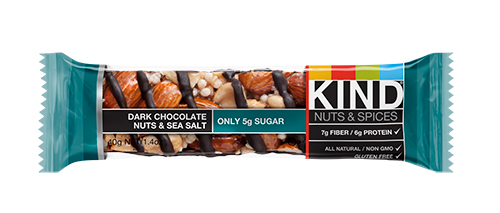 4. Nonfat Plain Greek Yogurt With Fresh Fruit
One of the most protein-packed snacks to enjoy is nonfat plain Greek yogurt with berries or other fresh fruit. A cup of Greek yogurt packs in about 24 grams of filing protein -- that's equal to the protein in six medium eggs! But unlike sweetened yogurt, plain Greek yogurt won't have any added sugars.
5. Natural Delights Date Rolls
When fresh fruit isn't an option, you can opt for a dried fruit option. One of my favorites is Natural Delights Date Rolls because they're naturally sweet but still provide the nutrition of dates and have 4 grams of fiber per serving. I enjoy them before, during and after working out but they're great to keep in an office, car or purse to have something nutrient-rich when you're running low on fuel.
6. CrunchMaster Multi-Seed Crackers
I like the CrunchMaster Multi-Seed Crackers because they're made from brown rice and potato flour and seeds using an Asian-style process that gives them their unique flavor and crunch. I like that they taste great and have 2 grams fiber and 3 grams protein per serving.
7. Jerky
Jerky delivers more protein per calorie than most other foods. Many lean beef and poultry-based jerky products provide 10+ grams of protein in less than 100 calories. I also like it because it's so portable and doesn't require refrigeration. It's a perfect snack to keep in a desk drawer, gym bag or carry-on luggage. While jerky flavors that have soy sauce in the ingredient list will not be gluten-free, many brands now offer specific flavors that are gluten-free. Some of my favorites are from Krave or Simply Snackin'.
8. Blue Diamond Baked Nut Chips
When you need an alternative to potato chips, the Blue Diamond Baked Nut Chips are a great choice. They're made with whole grain brown rice and almonds and have significantly fewer calories and fat compared to a fried chip. I also like that they have 0-.5 grams of saturated fat per serving.