This is the perfect dinner for two. Leave your comments below and tell me how you like it!
Ingredients:
4 green or red peppers (I found that red peppers were softer than the green peppers);
1 pound ground turkey;
2 cups of brown rice.
Instructions:
1. Preheat oven to 325 degrees. Grease a 9x13 pan and set aside;
2. Wash and cut the top off of each pepper. Scoop seeds out of each pepper;
3. Place each pepper in pan and bake for 15 minutes. Do not turn off oven;
4. On stovetop, cook ground turkey in a large skillet over medium heat until thoroughly cooked;
5. Cook brown rice on stovetop for 10 minutes and place in skillet with cooked meat;
6. Carefully place brown rice and turkey mixture into each pepper;
7. Place peppers back in the pan and bake for another 15 minutes;
8. Enjoy! Be sure to have plenty of napkins handy as the peppers will be messy.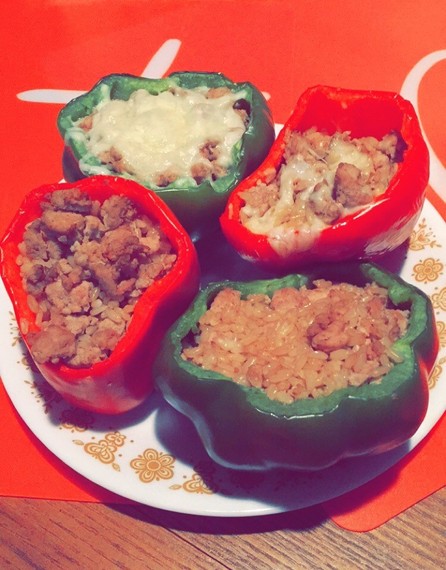 Follow Arielle's gluten free adventure at www.instagram.com/glutenfreegalpal