I am sure you have seen this recipe before, but it is definitely worth trying. I put my own spin to it and it has been my favorite (and most filling) recipe so far. Leave your comments below to let me know how you like it!
Ingredients:
3 large zucchini
1 tablespoon salt
1 pound ground beef
1 can tomato sauce
1 bag shredded cheese
Instructions:
1. Preheat oven to 325 degrees. Grease a 9x13 baking pan and set aside.
2. Slice zucchini into thin slices. Sprinkle one tablespoon of salt on zucchini and set aside for ten minutes. Pat dry with paper towel and set aside zucchini.
3. On a stovetop, cook ground beef in a large skillet over medium heat until meat is thoroughly cooked. Stir in tomato sauce and cook for 5-10 minutes.
4. Layer bottom of pan with zucchini. Layer in beef sauce and then layer with mozzarella cheese. Repeat layers until all of your food is used.
5. Bake in oven for 45 minutes, or until you see the top layer of cheese is completely melted. Let stand for 5-10 minutes before serving.
6. Enjoy!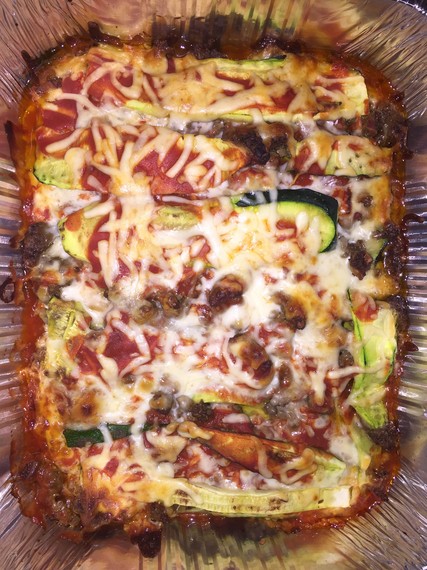 Follow Arielle on Instagram: www.instagram.com/glutenfreegalpal