UPDATE, 8/11/10: Betabrand's Slo-Mo Food Fight: The Gluttony Pants Tribute Video
Betabrand has released a new video, ostensibly to promote Chris Cosentino's Gluttony Pants described below, but references to pants are scarce. Betabrand writes:
This is a high fashion, slow motion food fight. Watch as these internationally famous fashion models slam sloppy foodstuffs into each others faces.
Made in small San Francisco sew shops, these $100 "Gluttony Pants" have all the bells and whistles serious foodies need, including:
Three different buttons at the waist labeled labeled piglet, sow, and boar to accommodate expanding bellies.
A soft caramel canvas lined with burgundy-colored cotton and a dark khaki wash that might even hide food stains.
Sharp graphics, from the mind of Cosentino and illustrated by artist Jon Adams "that depict the life cycle of a glutton--from the miracle of birth to the final, agonizing moment before death by heart attack."
Lastly, they are "to [Betabrand's] knowledge the first trousers equipped with their own napkin."
Photographs of some of these these features, along with Cosentino modeling the pants in front of his restaurant, are below (all photos are from Betabrand.com). For the official 'Gluttony Pants' website and purchasing information, go here.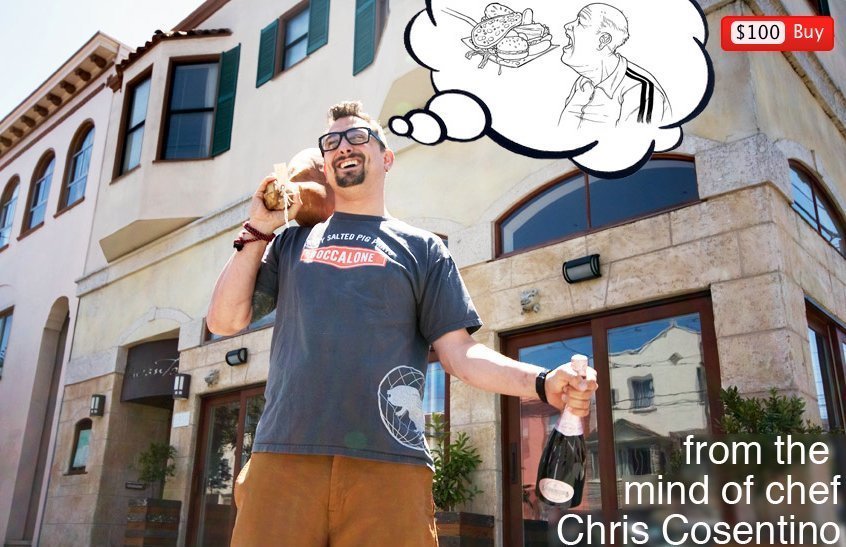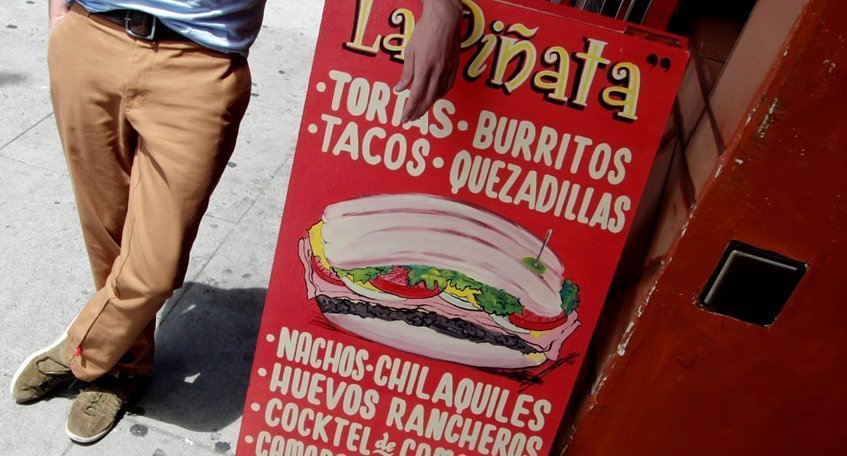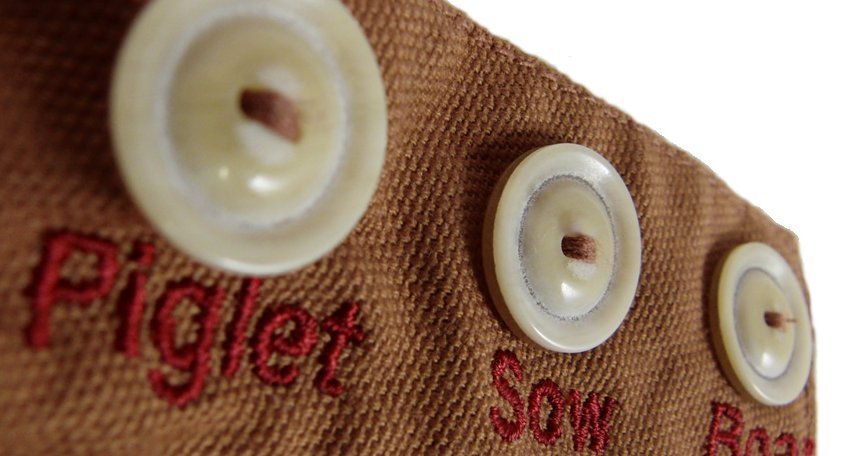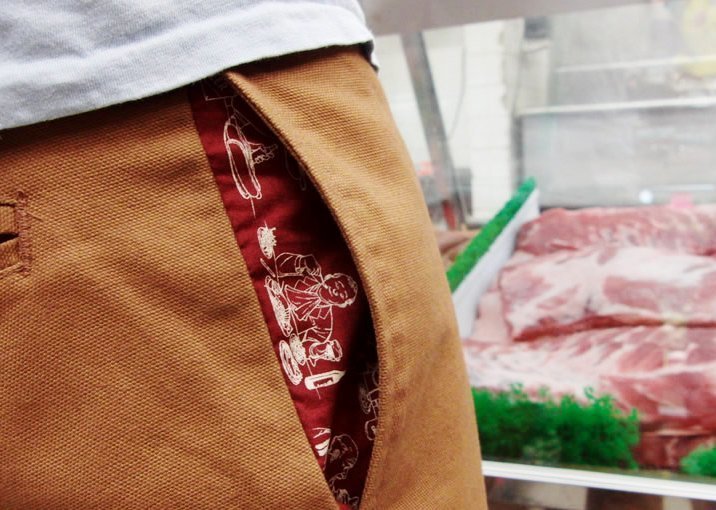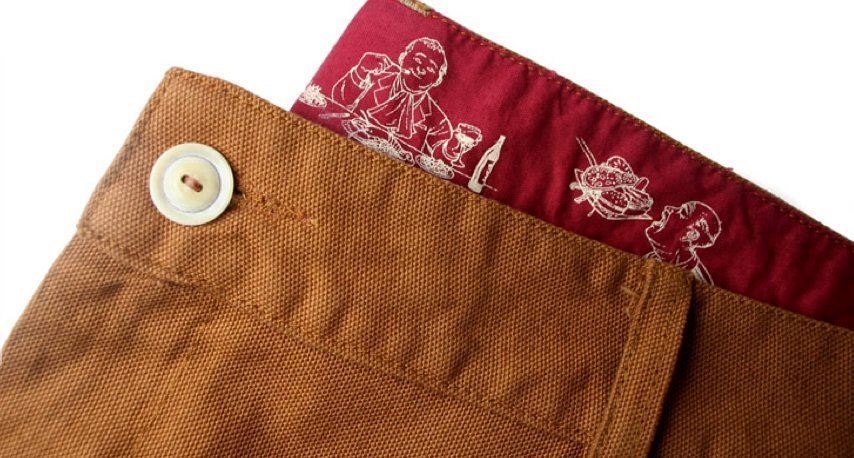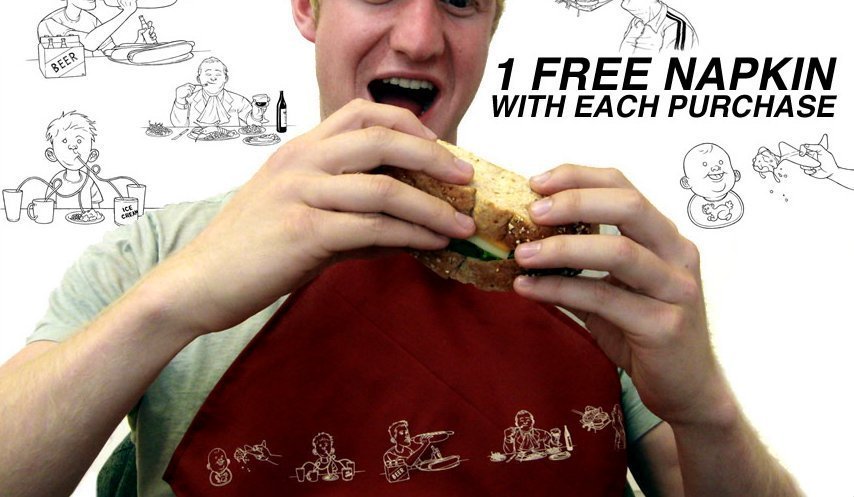 Related