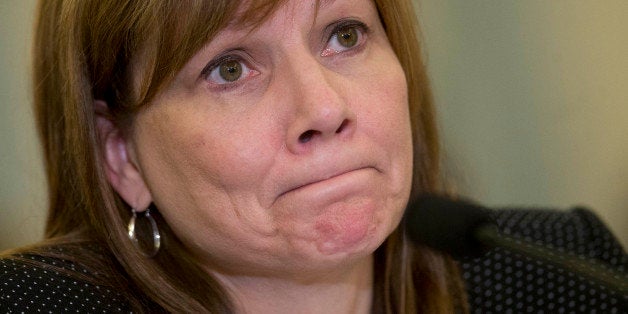 She said the carmaker had an 11-year "history of failures" when she announced the findings of the investigation at a Thursday morning town hall meeting, held five days before the company's annual shareholders' meeting.
"I never want to put this behind us," she said at the meeting, which was broadcast live from Warren, Michigan. "I want to put this painful experience permanently in our collective memories."
Watch video of the full broadcast here:
Barra said some of the firings were "tough calls," but that the individuals "acted inappropriately."
"Some were removed because of what we consider misconduct or incompetence, others have been relieved because they simply didn't do enough," Barra said. "They didn't take responsibility. They didn't act with a sense of urgency."
Former U.S. Attorney Anton R. Valukas oversaw the internal report, which found no evidence of deliberate cover-up by the corporation.
Instead, Barra blamed a divided company culture.
"Numerous individuals did not accept any responsibility to drive our organization to understand what was truly happening," she said. "The report highlights a company that operated in silos, with a number of individuals looking for reasons not to act, instead of finding ways to protect our customers."
The delayed recall of cars faulty ignition switches has been linked to at least 13 deaths and 47 crashes.
Barra did not name the fired employees, but said "more than 50 percent" were executives.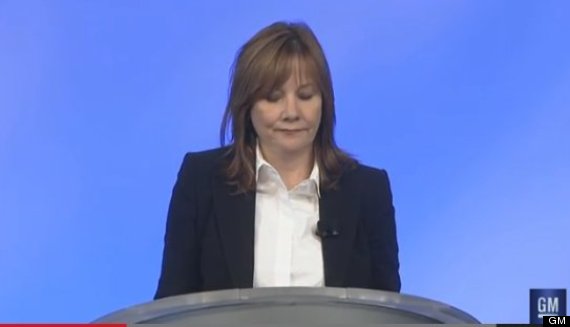 According to The New York Times, two midlevel engineers -- Raymond DeGiorgio and Gary Altman -- were placed on paid leave in April following a lawsuit by the family of a Georgia woman killed in a 2010 crash.
"This should have never happened," Barra said, referring to the bungled recall. "It is unacceptable."