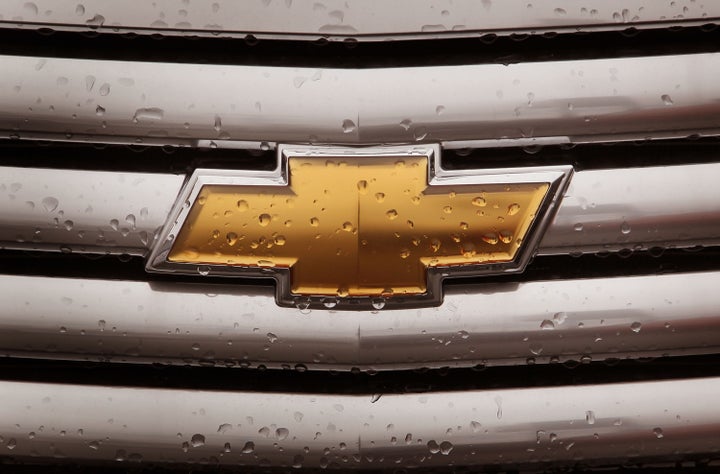 DETROIT - General Motors Co's quarterly profit nearly doubled, beating expectations, as the top U.S. automaker took a larger share of sales globally and raised prices on its vehicles.
Coming out of bankruptcy, GM Chief Executive Dan Akerson and other executives said the company had stripped out enough costs to recession-proof the business so it could thrive even in a weak auto market. The industry's sales slump in the second quarter and the risk of a double-dip recession could provide the first major test for that claim.
GM Chief Financial Officer Dan Ammann called the quarter a "good building block" for the company.
GM is pushing heavily into smaller, more fuel-efficient cars like the popular Chevrolet Cruze, but a good portion of its profit still relies heavily on sales of more profitable trucks in the U.S. market.
Net income in the second quarter rose to $2.52 billion, or $1.54 per share, from $1.33 billion, or 85 cents per share, a year earlier.
Analysts polled by Thomson Reuters I/B/E/S had expected $1.20 per share on average.
Revenue rose 19 percent to $39.4 billion, above the $36.74 billion analysts had expected during a quarter in which U.S. auto sales hit a soft patch.
GM shares rose 2 percent in premarket trading.
The results represent the second full quarter since GM's initial public stock offering last November and a restructuring intended to keep the largest U.S. automaker profitable through the industry's punishing boom-and-bust cycles.
GM emerged from bankruptcy in 2009 after a $52 billion taxpayer-funded bailout orchestrated by the Obama administration. The U.S. Treasury still owns 32 percent of GM's common shares.
The company boosted its second-quarter earnings before interest and taxes by $1 billion by pushing through higher prices on its vehicles globally.
However, those gains came as its Japanese rivals, led by Toyota Motor Corp, struggled with fewer vehicles to sell due to the earthquake in Japan in March.
Analysts worry that if the U.S. recovery hits a pothole in the second half, GM could be forced to raise incentives on its vehicles to lure shoppers. GM's first-quarter results were marred by heavy incentives, but the automaker dialed back those deals.
(Reporting by Ben Klayman and Kevin Krolicki in Detroit; Editing by Derek Caney and John Wallace)
Related
Popular in the Community