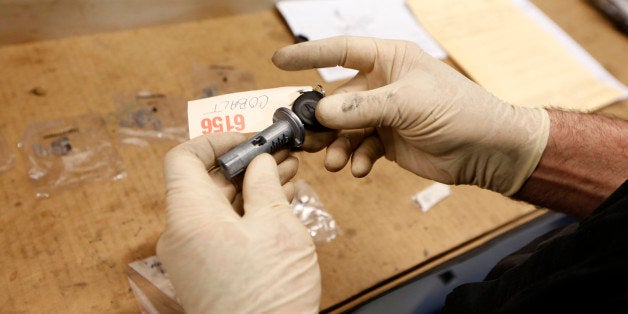 But if you're looking for one statistic that really drives home just how cataclysmic the whole episode has been for GM, it's this one: In just this year alone, GM has recalled more vehicles in the U.S. than it sold between 2009 and 2013. And it's only May.

In an emailed statement to The Huffington Post, a GM representative wrote that the company's recalls have gone beyond that which has been required by the National Highway Traffic Safety Administration (NHTSA).
"Some of these recalls address issues that have been under NHTSA investigation," the representative wrote. "Others are an aggressive response to issues rather than watching for a defect trend to develop."
"Our goal is to give customers peace of mind that the GM vehicle they are driving is safe and to inconvenience them as little as possible when repairs are necessary."
GM's troubles began earlier this year when it recalled 2.6 million vehicles for an ignition switch problem that has since been linked to at least 13 deaths. An independent report, which GM challenged, estimated the deaths could be in the hundreds.
The company, which was fined $35 million by federal safety regulators last week for taking years to act on the recall, is in the midst of evaluating the safety of millions more of its vehicles.
Related
Popular in the Community