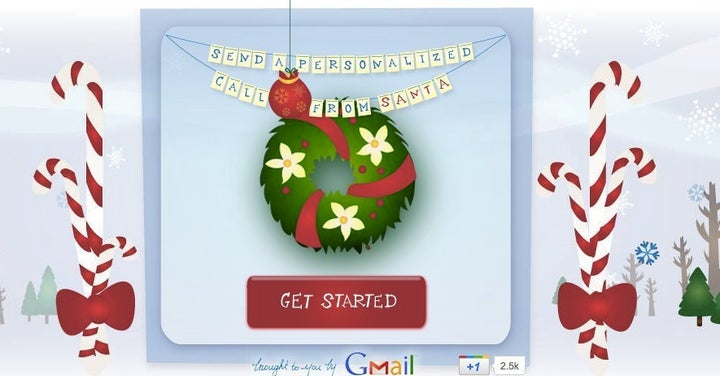 However, the application cannot identify uncommon or unusual spellings of names.
If the system doesn't recognize a sender's or recipient's name, it prompts users with a message that states "Sometimes Santa doesn't know how to say a name. Help him out by choosing how he should refer to you." Users can then choose a similar pronunciation from a drop down menu (for example, Emmalee is pronounced like Emily), or choose a generic term, such as "little lady" or "stud."
If you're planning on delivering a message to your children, don't send the call from a real number. You don't want "Mom" or "Dad" to pop up on the caller ID when the call is supposed to be from Santa. If you want to be creative, the area code for North Pole, Alaska is 907; enter a series of random numbers afterward, and the call will come through.
Not celebrating Christmas? No worries. Santa can still wish recipients a happy Hanukkah, Kwanzaa, holidays or New Year.
If the kiddies are too impatient to wait for a call, they can reach Santa's answering machine at 855-34-SANTA, and leave him a message. Don't expect on hearing back, though. Rumor has it that Santa gets a wee bit busy this time of year.

(Via LifeHacker)