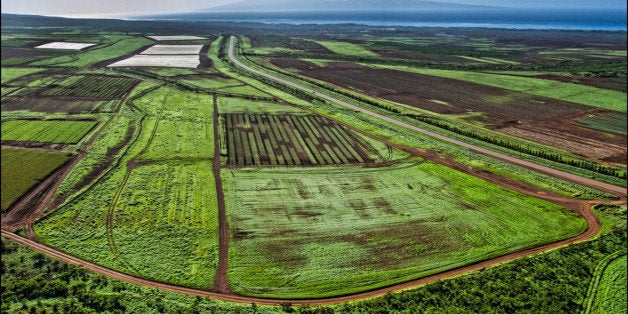 HONOLULU -- The question of whether or not counties have the authority to regulate pesticide use and genetically engineered crops was at the center of a federal court hearing on Wednesday challenging Kauai County's new ordinance imposing buffer zones and disclosure requirements on biotechnology firms.
Global seed companies Syngenta, DuPont Pioneer, Agrigenetics and BASF are seeking a permanent injunction against Kauai Ordinance 960, which prohibits pesticide spraying near schools and hospitals; requires disclosure of restricted pesticide use about certain levels; and mandates disclosure of the cultivation of genetically engineered seeds.
The decision, which Judge Barry Kurren said he hopes to issue before the ordinance goes into effect next month, could have implications for other counties in the state that want stricter laws regulating biotechnology in agriculture. Hawaii County passed a partial ban on genetically modified farming last year, and Maui County is considering a voter initiative this fall that would impose a temporary moratorium on genetically engineered crops.
Supporters of Kauai's ordinance, including several residents from Kauai, crowded the courtroom on Wednesday, some standing or sitting on the floor because the seats were filled. Among the attendees were Kauai Councilman Tim Bynum and Councilman Gary Hooser who originally introduced the ordinance.
Prior to Wednesday's hearing, Kurren asked attorneys to focus their arguments on whether or not the county ordinance preempts existing state or federal law.
Margery Bronster, former state attorney general and attorney for the plaintiffs, questioned the authority of Kauai County to pass the law, pointing to existing state and federal regulations on pesticide use.
She also said the ordinance unfairly targets the biotechnology industry, and argued that the county has the burden to prove that it has the authority to regulate pesticide spraying.
Conversely, county lawyers said that it's the responsibility of the plaintiffs to show that Ordinance 960 defies state law.
"There's no state statute saying, 'You can't do this,'" said David Minkin, attorney for Kauai County.
Minkin also said that the ordinance is valid under the "public trust" doctrine allowing counties to preserve the health and safety of citizens.
Paul Alston, attorney for the biotechnology companies, disagreed.
"The county… would have you believe that simply incanting the phrase "public trust" gives them the authority to do whatever they want to do," he said.
After the hearing, several Kauai residents gathered on the grass outside of the courtroom, holding hands and singing.
"The outcome of this lawsuit is so important for the day to day lives of people in Kauai," said Elif Beall, a Kauai resident and lawyer who came to support the lawsuit.
The group planned to gather at Roots Cafe in the evening to discuss the challenges of passing Ordinance 960 and how the community's health and environment has been affected by biotechnology companies' pesticide spraying. Ashley Lukens from the nonprofit advocacy group Center for Food Safety helped organize the event.
"In Hawaii, the issue of genetic engineering is an issue of pesticides," Lukens said.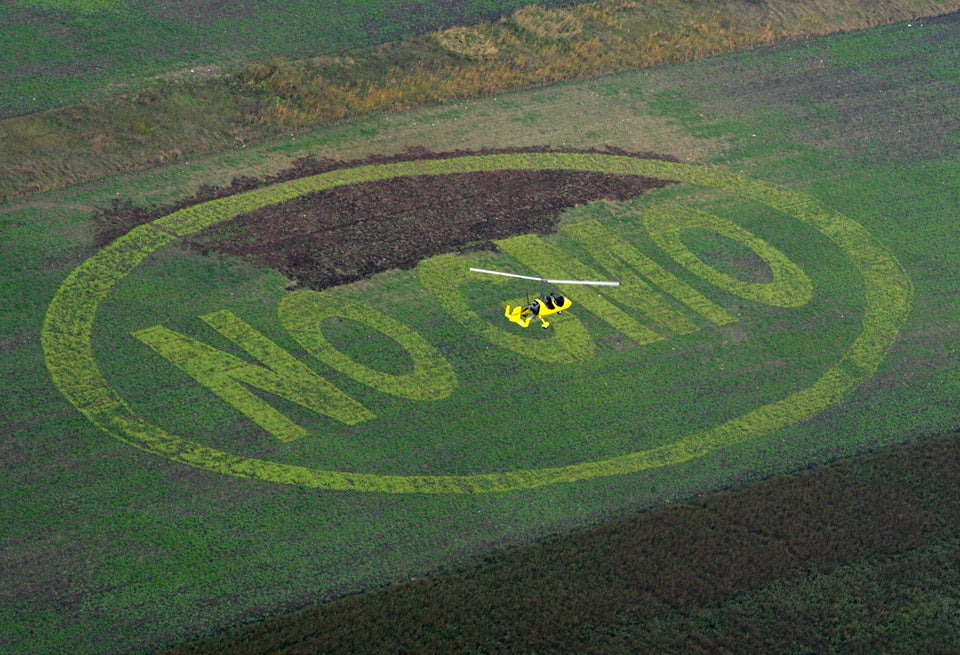 GMO Protests