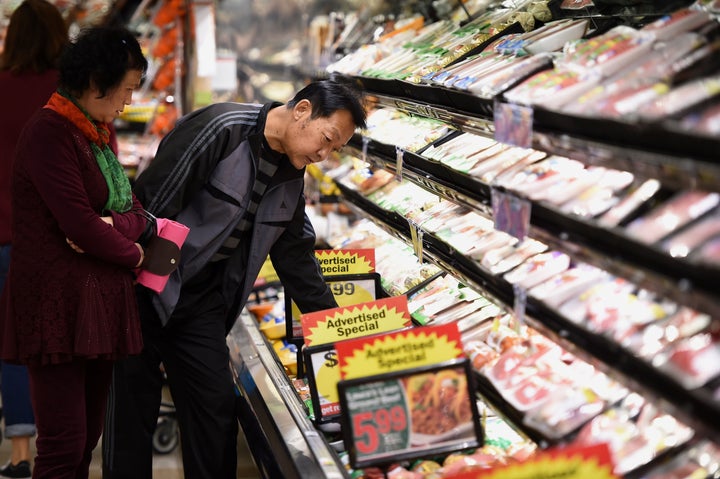 As the dust settles from the tumultuous presidential election and Americans look toward the start of a new administration, it's clear that politics aren't the only thing dividing our nation.
According to a report released Thursday by the Pew Research Center, Americans are dramatically split in their attitudes toward the food they buy, and many don't necessarily trust scientists to tell them what's healthy.
Nowhere are these divides more apparent than in opinions about organic food and food containing genetically modified ingredients. But surprisingly, these divisions do not follow party lines.
The new Pew survey, which polled a nationally representative sample of 1,480 U.S. adults this summer, says 39 percent of Americans believe genetically modified foods are less healthy than non-genetically modified foods, while 48 percent believe there is no difference.
When it comes to organics, 55 percent of Americans believe organic produce is healthier than produce that's grown using conventional farming methods. Conversely, 41 percent of Americans believe there's no difference in nutritional quality between organic and non-organic foods.
Eating Habits Don't Seem To Correlate With Political Beliefs
Interestingly, these widely varying opinions on GMOs and organic foods have very little to do with respondents' political attitudes, education level, household income or geographic location.
According to the report, approximately equal percentages of Democrats (40 percent) and Republicans (39 percent) believe genetically modified foods are less healthy. Democrats are somewhat more convinced that organic produce has unique health benefits, with 60 percent of them supporting that claim, versus 50 percent of Republicans.
But overall, how we feel about the food we buy, eat and feed to our families appears to defy the usual demographic signifiers, noted Cary Funk, the report's lead author and Pew's associate director of research.
"People's beliefs more generally about the role food plays in their long-term health is not so often linked up with these sort of common public opinion divides," Funk told HuffPost.
That's not to say demographics don't play any role in these food debates, Funk added: Younger Americans, ages 18 to 49, appear more inclined to support organic produce and be suspicious of genetically modified foods. And women were more likely to care deeply about genetically modified foods than men.
We're Skeptics Of Media Reports And Scientists
The Pew survey also suggests Americans are distrustful of institutions attempting to influence their eating patterns.
Most respondents were largely unfazed by sometimes-contradictory news about the health effects of various foods and drinks. Seventy-two percent said they believed "the core ideas about how to eat healthy are pretty well understood," which suggests many U.S. adults are simply tuning out conflicting nutritional information.
This could be linked to a broader trend of skepticism toward institutions, including the media and the government — another bipartisan phenomenon, Funk noted.
Many Americans also seem to have little faith in the conclusions the scientific community has reached on genetically modified food.
Only 19 percent of Americans believe scientists understand the health effects of such foods "very well." Alternatively, 35 percent of U.S. adults believe scientists understand these effects either "not at all" or "not too well."
The scientific community has already reached a consensus that GMOs are generally safe and don't appear to harm the environment, as a National Academies of Science, Engineering and Medicine analysis of more than 1,000 studies concluded earlier this year.
A previous Pew poll of scientists affiliated with the American Association for the Advancement of Science similarly found that 88 percent of scientists in the poll agreed that GMOs were "generally safe."
Where We Agree
We are not a nation completely divided on food, however. We are at least unified in caring about healthy food, even if we can't agree on which foods are healthy.
While many of us believe Americans are more concerned with healthy eating than we were a generation ago, few think we are consistently doing it well.
Fifty-four percent of U.S. adults polled believe Americans today are paying more attention to eating healthier than we were 20 years ago, a higher percentage — 58 percent — of Americans admitted that "on most days I should probably be eating healthier."
"People see themselves as a country eating healthier and paying more attention to these issues," Funk said.
So, most of us have some work to do to live up to that standard.
Joseph Erbentraut covers promising innovations and challenges in the areas of food and water. In addition, Erbentraut explores the evolving ways Americans are identifying and defining themselves. Follow Erbentraut on Twitter at @robojojo. Tips? Email joseph.erbentraut@huffingtonpost.com.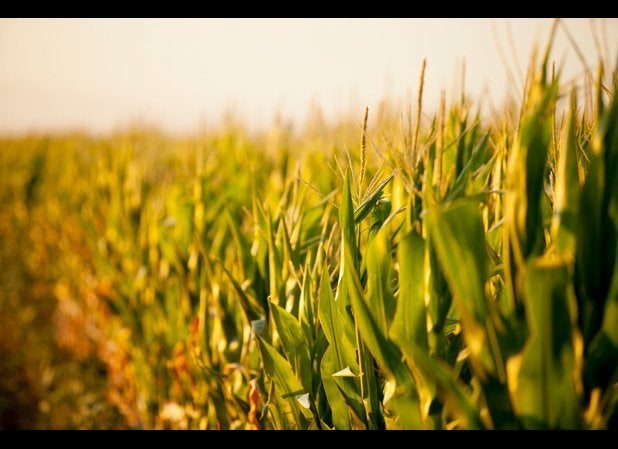 Can These GMO Foods Save the World?