Call it a gnome invasion.
A woman's home in Devon, England, was besieged by a small army of gnomes, with 107 of the little figures lined up in her front garden.
Pictures of the gnome army, which was stealthily put into formation between 9:30 p.m. on June 1 and 1:30 a.m. on June 2, quickly began circulating on social media:
Telehanicova called it the "best, most bizarre thing that has ever happened to me," according to the Plymouth Herald.
"I don't know who did it but I would love to know, I would love to shake their hand and say, 'Well done, you made me laugh,'" she told the newspaper.
Telehanicova was concerned the gnomes, which had barcodes on the bottom, might have been stolen. She called the police to make sure she wouldn't be on the hook for gnome-lifting.
"Someone has taken quite a bit of time and effort to place them there," police told The Guardian. "The question is whether they are stolen or if it's a prank and someone is playing a game of gnomes."
Telehanicova will be allowed to keep the gnomes if no one claims them within 28 days.
Related
Before You Go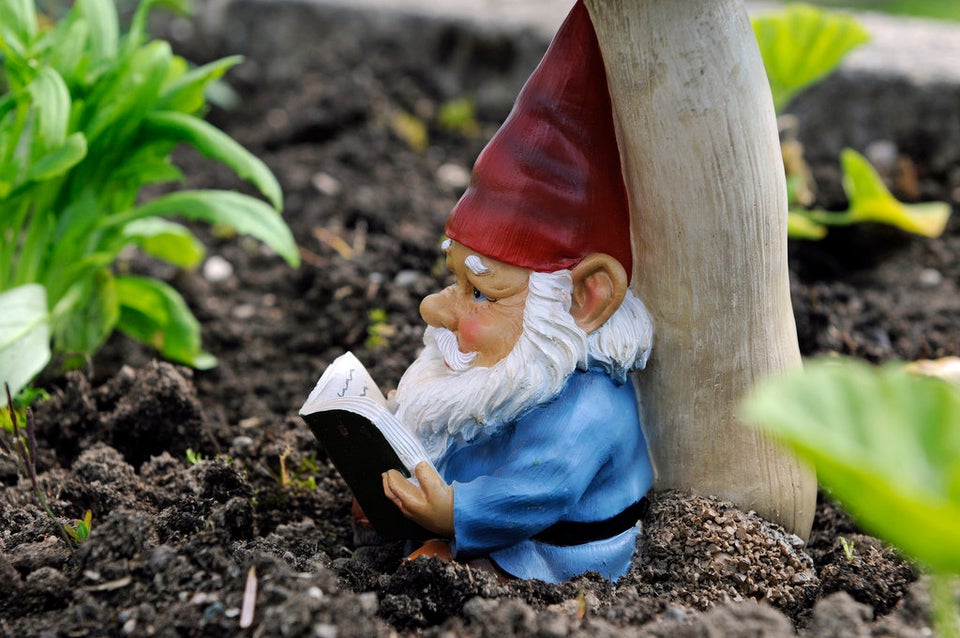 Garden Gnomes
Popular in the Community